Alaska - Southcentral
Glaciers, fjords, jagged coastline and wildlife in abundance, Kenai's landscapes are a dramatic feast of geological and glacial sculpting
About
As home to over half of Alaska's population, the mountainous Southcentral region offers a perfect combination of remote and beautiful wilderness alongside excellent road, air and rail links and city living. Here is a location where you can spend the day hiking the coastal trails, visiting the renowned native heritage centre, photographing glaciers and then dining at a four-star restaurant. As a destination, it is warmed by the maritime climates ensuring that visitors in the winter can enjoy slightly warmer temperatures than elsewhere in the state.
Anchorage is the largest city here and is the basis for tourism and commerce in the region. Residents and visitors alike have embraced its numerous urban amenities as well as the sprawling wilderness beyond the city limits. When it comes to city living, Anchorage offers luxury hotels, fine cuisine and varied shopping, and, although it might be smaller than its counterparts in the other 49 states, it is developing as an urbane and cosmopolitan base.
Speak to our Artisan Travel Experts
01670 785 085
Stunning state parks
As a destination, Southcentral Alaska also offers Chugach National Forest and State Park, which is the second largest national forest in America, covering a staggering 5.4 million acres. Towering mountains with glacier-capped peaks lead on to swathes of luscious forest and the cool waters of Prince William sound where visitors can witness sea otters, seals and whales.
---
Image Credits : State of Alaska & Brian Adams
Natural wonder
What really makes Anchorage a popular destination is the beautiful Alaskan nature that lies both within and outside of the city. In the city itself, visitors can enjoy dozens of parks and 122 miles of paved bike paths. A diverse wildlife population also exists in Anchorage, with bears and moose regularly seen within the surrounding area.
There are several mountain ranges which form the backdrop to the region, the most well-known of which is the Chugach Mountains, which are part of the Pacific Coast Ranges. The range is an impressive 250 miles long and has the highest peak of over 13,000 ft. On the other side of the Chugach Mountains, you can find the beautiful waters of Prince William Sound, home to 3,800 miles of striking coastline. With secluded shingle beaches, hundreds of islands, giant waterfalls and expansive forests, this is a stunning place which is home to a multitude of marine wildlife.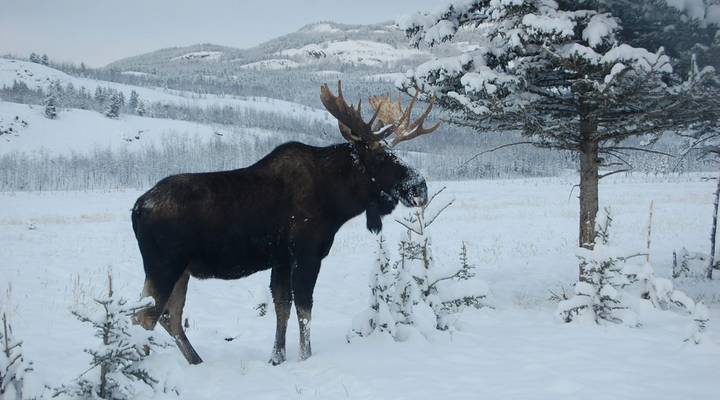 Holidays
Accommodation