Yukon
The Yukon is genuinely "Mighty". Flowing through Whitehorse, north to Carmacks, before heading west into Alaska, this is one of North America's most iconic waterways.
About
Although it is the memories of the Yukon's Klondike Gold Rush hysteria that draws visitors to this region year after year, it seems that this exciting chapter of Yukon's history is only the tip of the iceberg when it comes to truly experiencing Canada's most north-western province. There is, it appears, more than just gold to be found in them there hills!
Immortalised in the novels of Jack London, images of hardships experienced by those first prospectors stand in stark contrast to the crystal clear lakes, vast rivers and towering mountain ranges provided by 150,000 square miles of untouched wilderness that visitors enjoy today.
The sub-Arctic climate of the winter months is characterised by deep snow and crisp winter days, enabling husky sledding, snowmobiling, or flightseeing around the frozen peaks of Kluane National Park: an experience like nothing on earth.
Our own Travel Experts have returned having fallen under the 'Yukon spell' and their obvious enthusiasm and deep respect for the Mighty Yukon is infectious. The trips our team have created alongside our partners in the Yukon reflect the essence of this mighty province and its culture, based on its people and its First Nations history.
As the Yukoners say, the Yukon is 'larger than life'.
Speak to our Artisan Travel Experts
01670 785 085
Our activities and experiences
Whitehorse is the start and finishing point for both of our trips to the Yukon Territory allowing guests to experience both a typical Klondike Gold Rush town and to discover the stunning wilderness that surrounds it.
During our relaxing winter trip, The Yukon – Winter at the Lodge, our guests spend 3-nights at the Northern Lights Resort and Spa, only a 20-minute drive away from Whitehorse, and can make use of the on-site sauna, gym and outdoor hot tub. Snowshoes can be rented locally and guests can take advantage of the many maintained trails that surround the resort; the trip also includes a 2-3 hour husky safari.
Our Yukon Quest trip takes on a slightly different approach, following the toughest dog sledding race on earth from its start in Whitehorse to the mid-way point at Dawson City, home of the great Klondike Gold Rush. Not only do our guests follow the race, but they also get to take part in two full days of dog sledding along frozen rivers and through snow-covered forests.
Whichever trip you choose, you will view the Yukon in a new light. You won't have to struggle like the prospectors who travelled before you….. we arrange everything for you. Transfers and cold weather clothing are provided and our local guides will ensure you learn about the real Yukon that is clearly so dear to them.
Our accommodation in the Yukon
Whitehorse, surrounded by hills and sitting on the banks of the Yukon River offers plenty to keep visitors busy with its various attractions. Depending on your trip, you will stay at either the Westmark Whitehorse in the heart of downtown Whitehorse or at The Days Inn situated at the upper end of downtown Whitehorse. Both are within walking distance of the town's restaurants, cafés and the Yukon River with its promenade and potential views of the Northern Lights. Ricky's All Day Grill at the Day's Inn serves simple, traditional dishes and the Westmark's Steele Street restaurant serves authentic Yukon meals such as Yukon Salmon.
Guests spending time at the Northern Lights Resort and Spa will soon appreciate why the owners thought they had indeed struck gold when they found this incredible location on which to build this resort. Only 20-minutes from Whitehorse this exclusive lodge is surrounded by 160 acres of wilderness with a north facing timber Northern Lights viewing deck. With log cabins, built from local Yukon timber, and an on-site spa this is a wonderful place to relax.
For a real taste of frontier life in an authentic Gold Rush hotel, the Downtown Hotel in Dawson City is the perfect place to visit. The hotel's saloon is home to the world-famous 'Sourtoe' cocktail – whisky with a human toe in it (it's a Yukon tradition, honest!). As all prospective drinkers are told, 'You can drink it fast. You can drink it slow, but your lips must touch the toe!'
Image credits: Arctic Range Adventures Ltd, Paddy Pallin, Rich Stapleton, Canadian Tourism Commission
Read more
Read less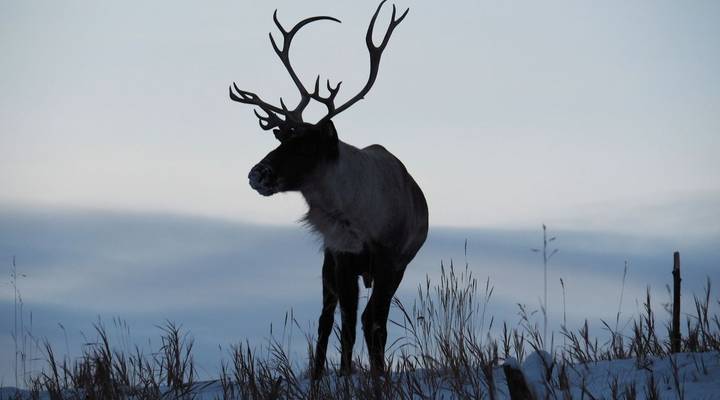 Holidays
Accommodation