Bergen
Known as the 'Gateway to the Fjords' and with an alluring history, Bergen offers a mix of vibrant city and easy access to some of the most stunning natural surroundings on the planet.
About
With glaciers, mountains, ice fields and more than 1,000 fjords, Norway's dramatic landscape are undoubtedly one of the most mesmerising in the world. Where better to discover this for yourself than the 'Gateway to the fjords' - the captivating city of Bergen.
As the former capital of Norway and an important seaport during the Middle Ages, Bergen oozes vibrant culture and fascinating history. A stay in the city offers a charming base in which to explore UNESCO heritage sites as well as the famous surrounding fjords. It's also an exceptional starting point for a self-drive adventure to discover why Norway stirs up such a stellar reputation for natural beauty.
With easy access to untouched nature whilst experiencing a buzzing city with a sophisticated Scandinavian style, Bergen offers the best of both worlds and is an excellent year-round destination for an unforgettable holiday.
Speak to our Artisan Travel Experts
01670 785 085
Bergen boasts two UNESCO accolades - first, there is Bryggen, a World Heritage Site and a historic old wharf which was used as a trading dock between 1350 and 1750. During our Bergen City Break holiday, you will explore the area famed for its colourful wooden houses and get an insight into the interesting history with a guided city and culture tour.
The second is Bergen's status as 'City of Gastronomy' - so a stop at the local eateries is an absolute must. For the real foodies, you can add on a 'Bergen Food Tour' to your trip for a delicious way to experience the culinary highlights.
After a tour of the bustling city, you can easily escape to nature and get up close to some exceptional wonders. Cruise towards Osterfjord and Mostraumen where the fjord narrows, surrounding your vessel with steep-sided rocks and gushing waterfalls.
Alternatively take the cable car or Fløibanen funicular railway to reach the top of the mountains within minutes, for breathtaking views of city, sea and of course, the famous fjords.
For those who like a little more control over their itinerary, our self-drive holidays are the perfect option. Choose from 4-nights, 7-nights or even 12-nights of adventure to see the best of Norway's natural beauty.
Each trip starts in Bergen and takes you on an incredible tour to see nature at its finest. In Loen you can take the skylift for views of the spectacular Nordfjord, in Ålesund you can explore the wonderful coastal town before taking an unforgettable cruise to UNESCO World Heritage Site Geirangerfjord and at Bergsfjorden, you can kayak over the turquoise waters to spot an array of wildlife. There is also plenty of flexibility and activities on offer for you to really make this holiday of a lifetime your own!
---
Image Credits: Bergen Tourist Board & Robin Strand - VisitBergen.com, Bergen Tourist Board & Nordlandblog.com - Visit Bergen, Bergen Reiselivslag & Robin Strand - Visit Bergen, Credit Bergen Tourist Board & Lars Korvald - VisitBergen.com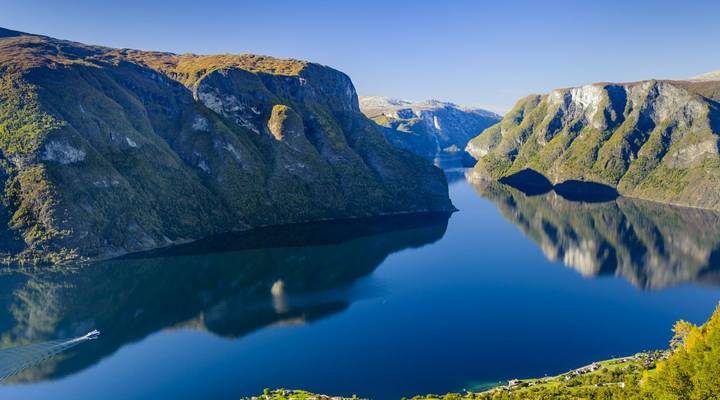 Popular holidays to Bergen
Holidays
Accommodation