Take extra care to wrap your hands, feet and face warmly!
It will be absolutely freezing outside, and whether you're a passenger or a musher - you're going to get a little chilly! Make sure you've got all the winter clothing on for your adventure through the winter wonderland.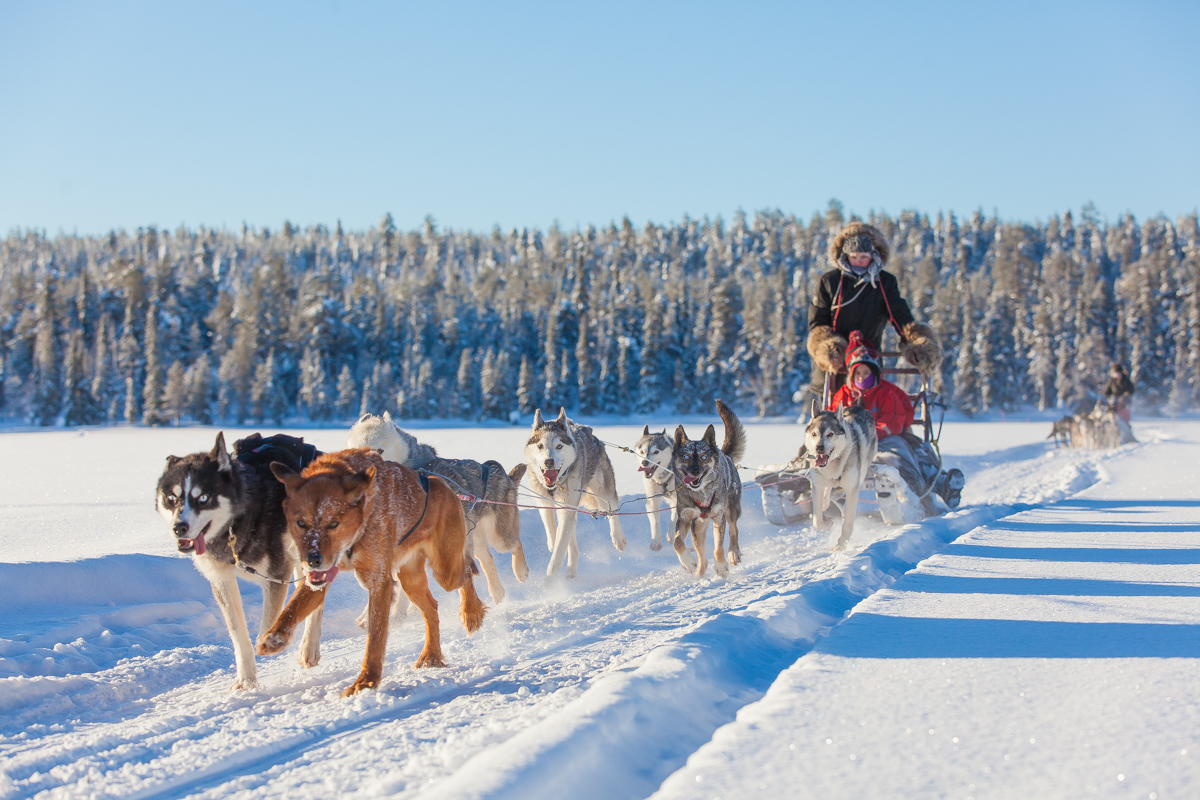 Save the cuddles for after!
Avoid getting your cuddly, cute husky pictures before the safari. The huskies are normally too excited at the prospect of going out on the trail to pose for the cameras. Afterwards, they normally love a good cuddle and fuss and that is your time to take hundreds of pictures of your favourite dogs!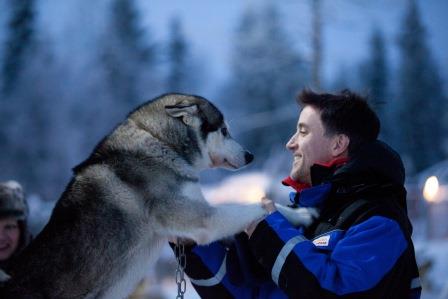 Don't let your nerves get in the way!
The instructions can sometimes sound a bit scary, but the sled is actually really easy to control and there is no need to be worried as our expert guides are on hand to teach you the ropes. Our Travel Expert Kat said she wishes she could have soaked up the atmosphere a bit more at the start instead of being anxious about falling off!
Go with the flow!
Husky sledding isn't hard and it is amazing how quick you 'get a feel' for the sled, but be prepared for the initial surge of power and make sure you are set and not distracted by anything as otherwise, you will part company with your dog team very quickly. They explode like Usain Bolt out of his running blocks and hurtle along for about 200m before settling into their normal rhythm of fast walking.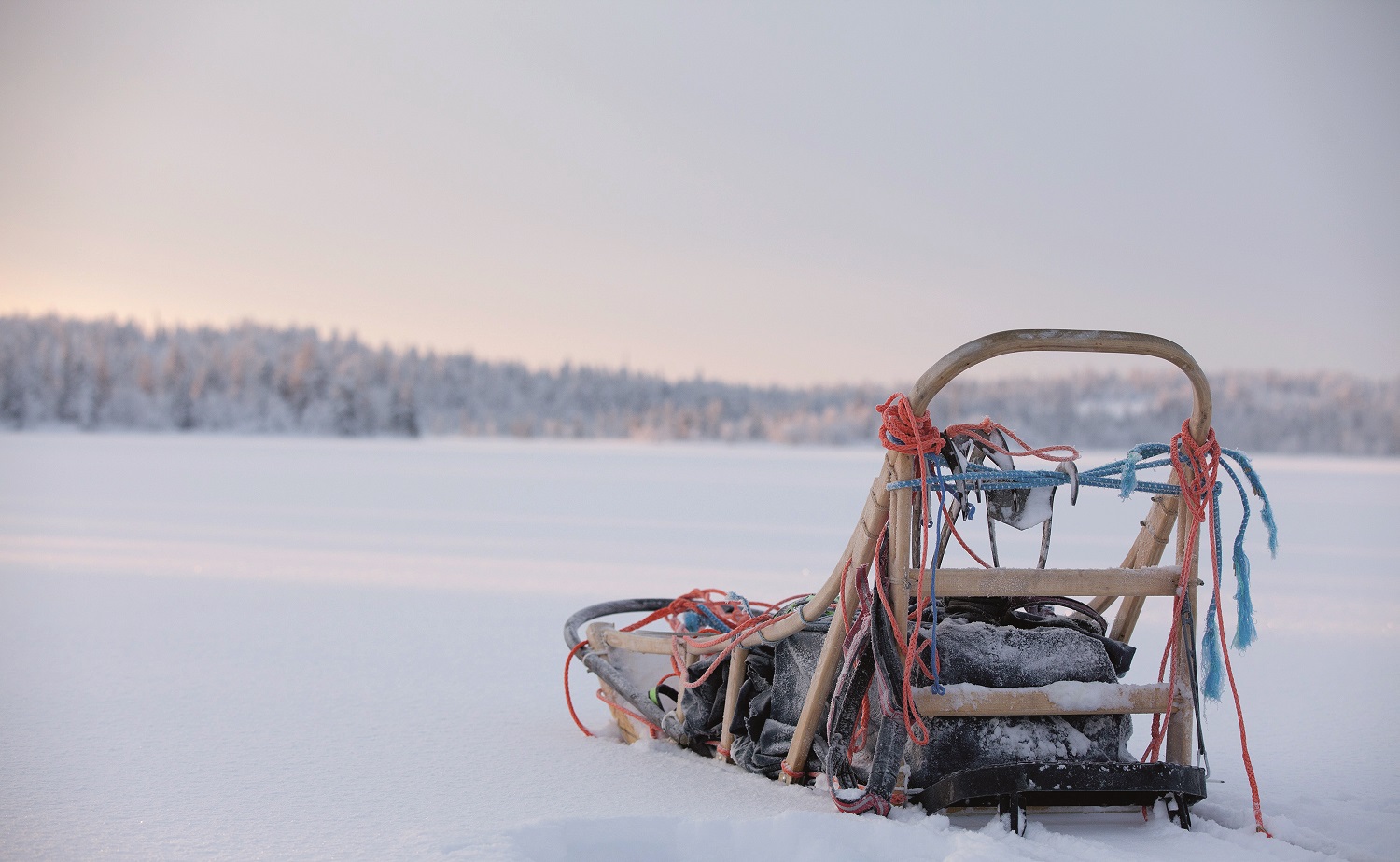 Help the huskies out!
The huskies may be pulling your sled, but you need to make sure you're giving them a hand. Try using your weight to help the sled through the turns.
Enjoy the peace!
Don't be put off by all the jumping and barking before you set off – the dogs are just desperate to get going and do what they love which is to run and pull. Five minutes later you will be enjoying an almost silent wilderness experience with just the sound of panting and paws on snow. It really is a relaxing experience!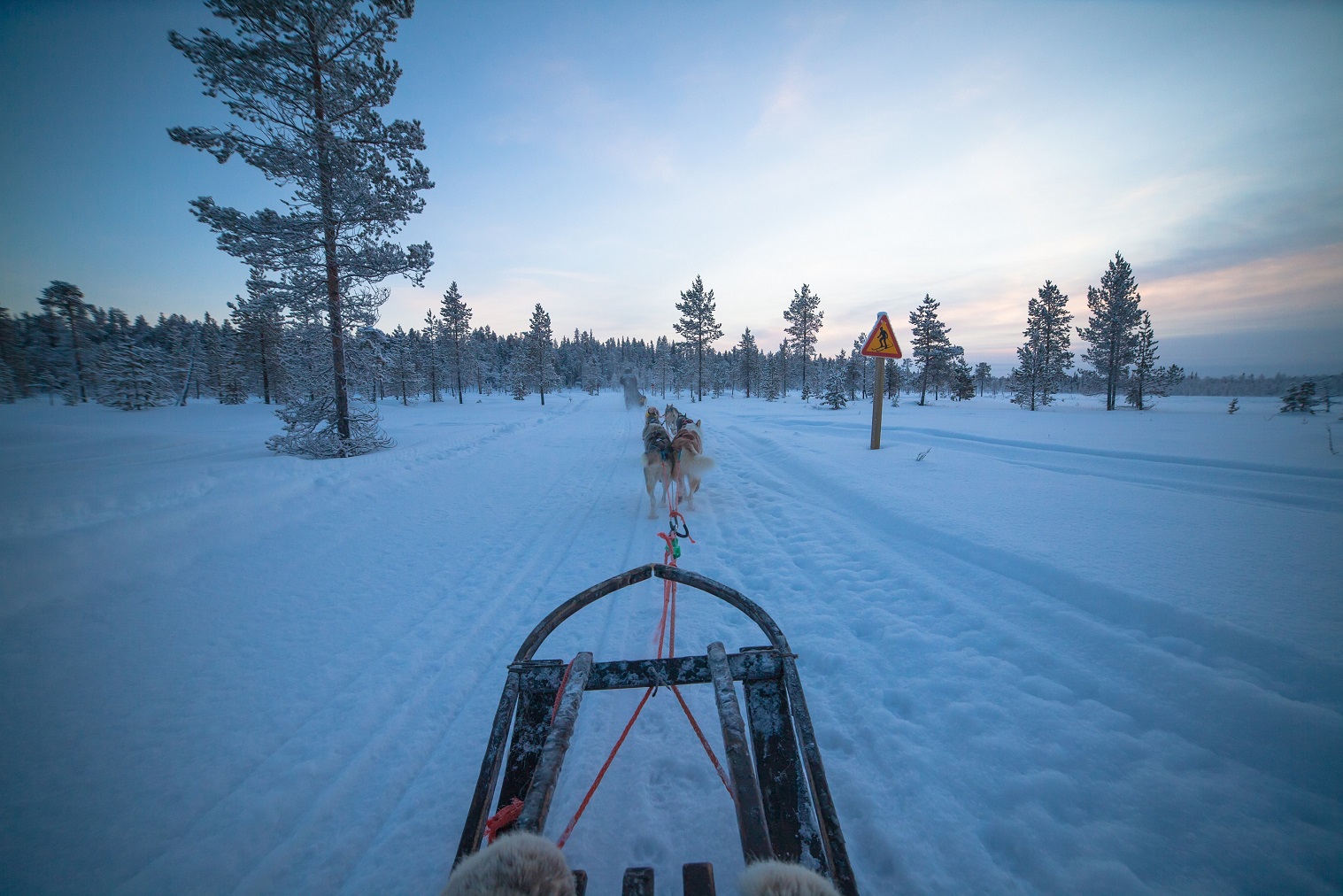 Say thank you to your huskies!
Always get to know your team and thank them for their hard work with a little tickle behind the ears. A further tip, do not do this with your loved ones as they may find it deeply patronising… a lesson some of our Travel Experts learnt the hard way!
---
Feeling inspired? Take a look at our husky sledding holidays here
Photography by Antti Pietkainen