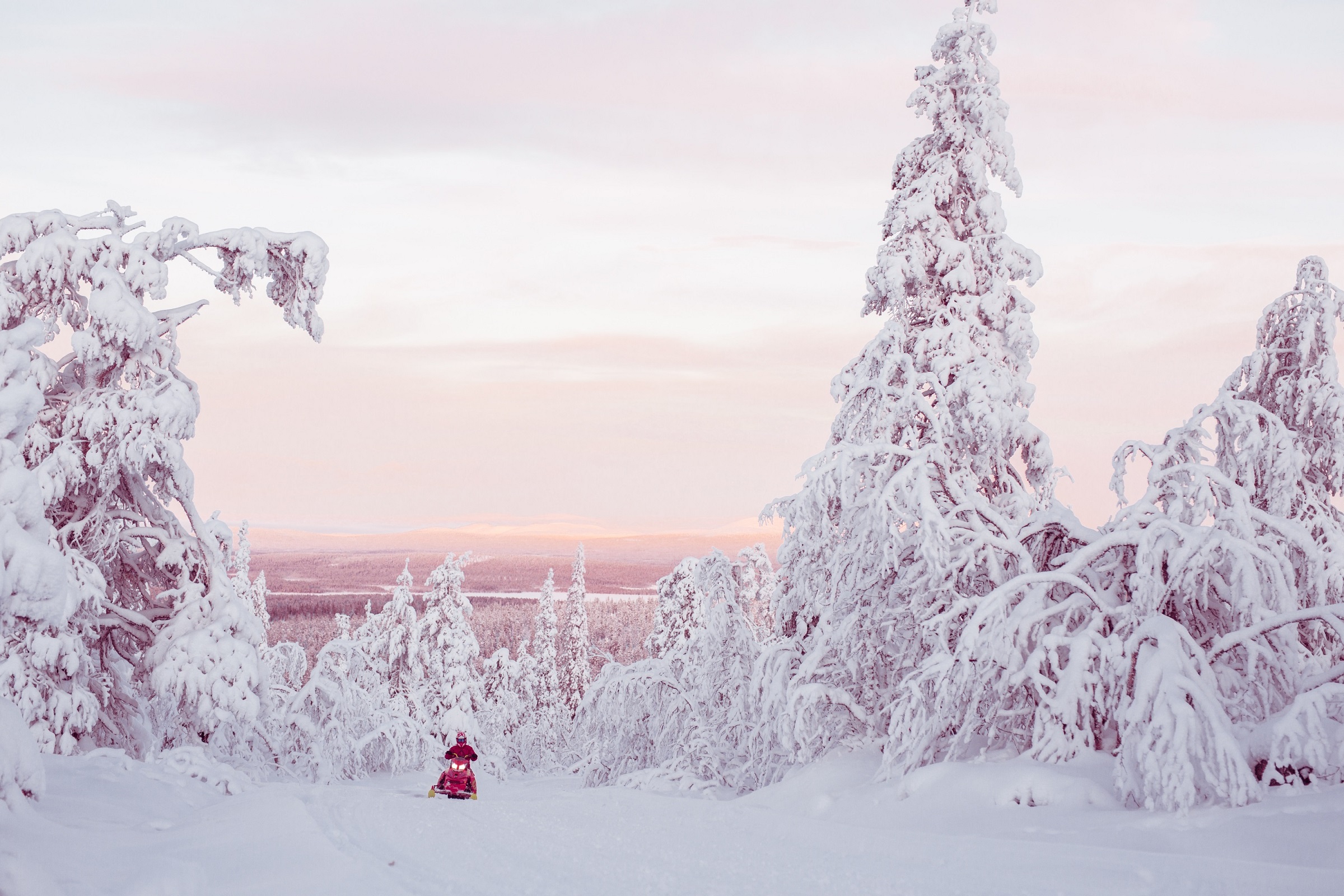 If you are after an active way to experience the best that Finnish Lapland has to offer, then look no further than our 'Jeris Winter Adventure'! Over seven nights you will have the chance to try your hand at snowmobiling, embark on an overnight dog sledding adventure (including a night in a wilderness cabin!) and enjoy a 7km reindeer-pulled sleigh ride. Of course, you will also have the chance to celebrate Christmas or New Year's Eve in Finnish-style as well as enjoy plenty of free time to spend how you choose. So, whether you want to relax in your winter cottage accommodation or explore the snow-covered landscape via snowshoes or cross-country skis there are plenty of opportunities to create memories to cherish forever!
Click here to find out more about our Jeris Winter Adventure at Christmas or New Year holiday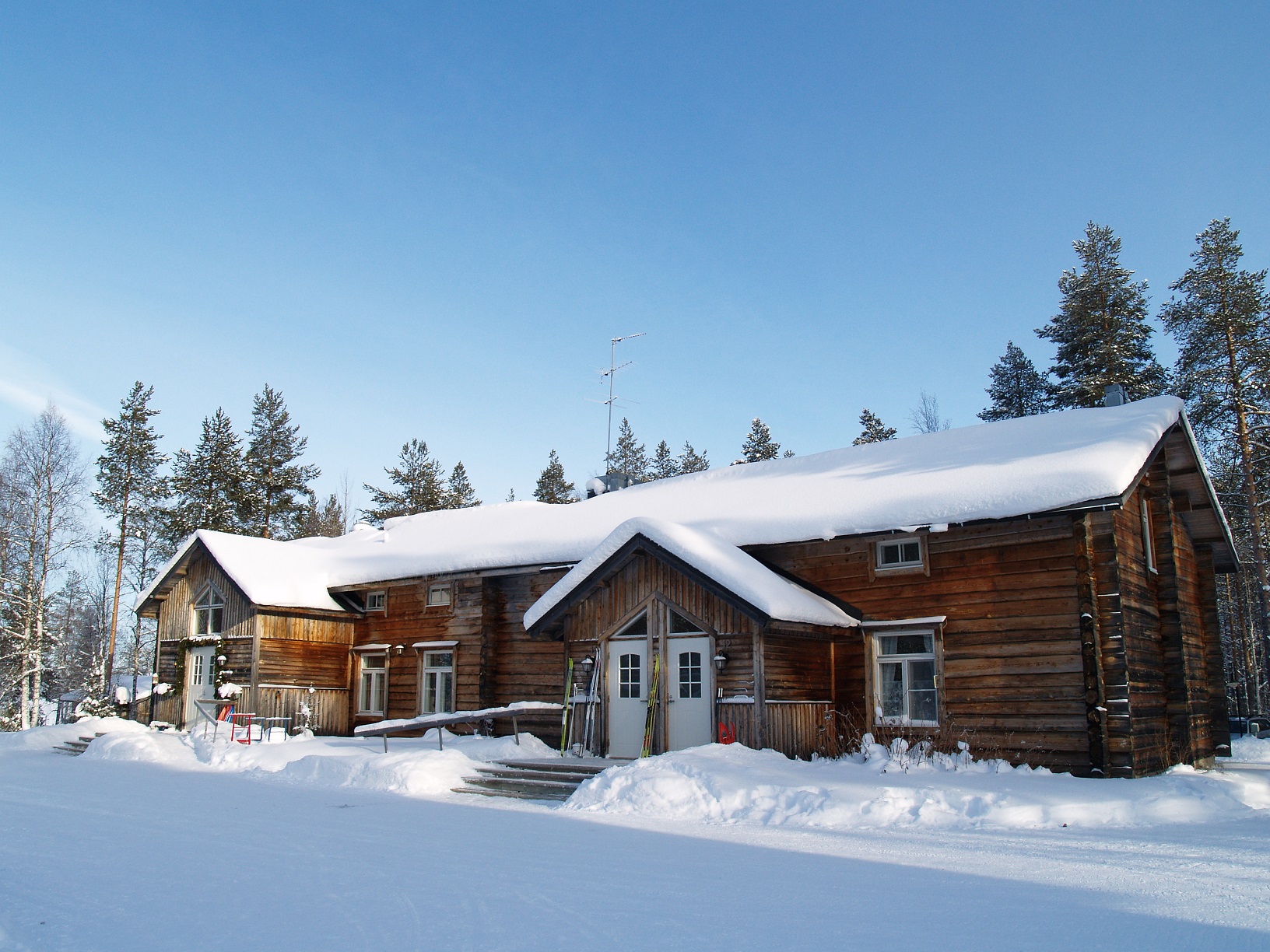 For those after a little bit more flexibility when it comes to their festive break then Saija is for you. Situated on the shores of Lake Jokijärvi, Saija Lodge is a traditional wooden, Finnish style hotel surrounded by unspoiled nature, making it a wonderful playground for some of the Arctic's most popular activities! This tailor made seven-night break offers you complete flexibility to create the itinerary to suit you and your cosy apartment includes its own private sauna, perfect for relaxing after your day's activities! So, whether you want to try your hand at mushing, learn to ice fish, embark on a snowmobile adventure or explore the wilderness via Fat Bike, Saija has something for you! But don't worry festive celebrations are included too, so no matter how you fill your days you will still get to experience the season the Finnish way!
Click here to find out more about our Saija Winter Break at Christmas or New Year holiday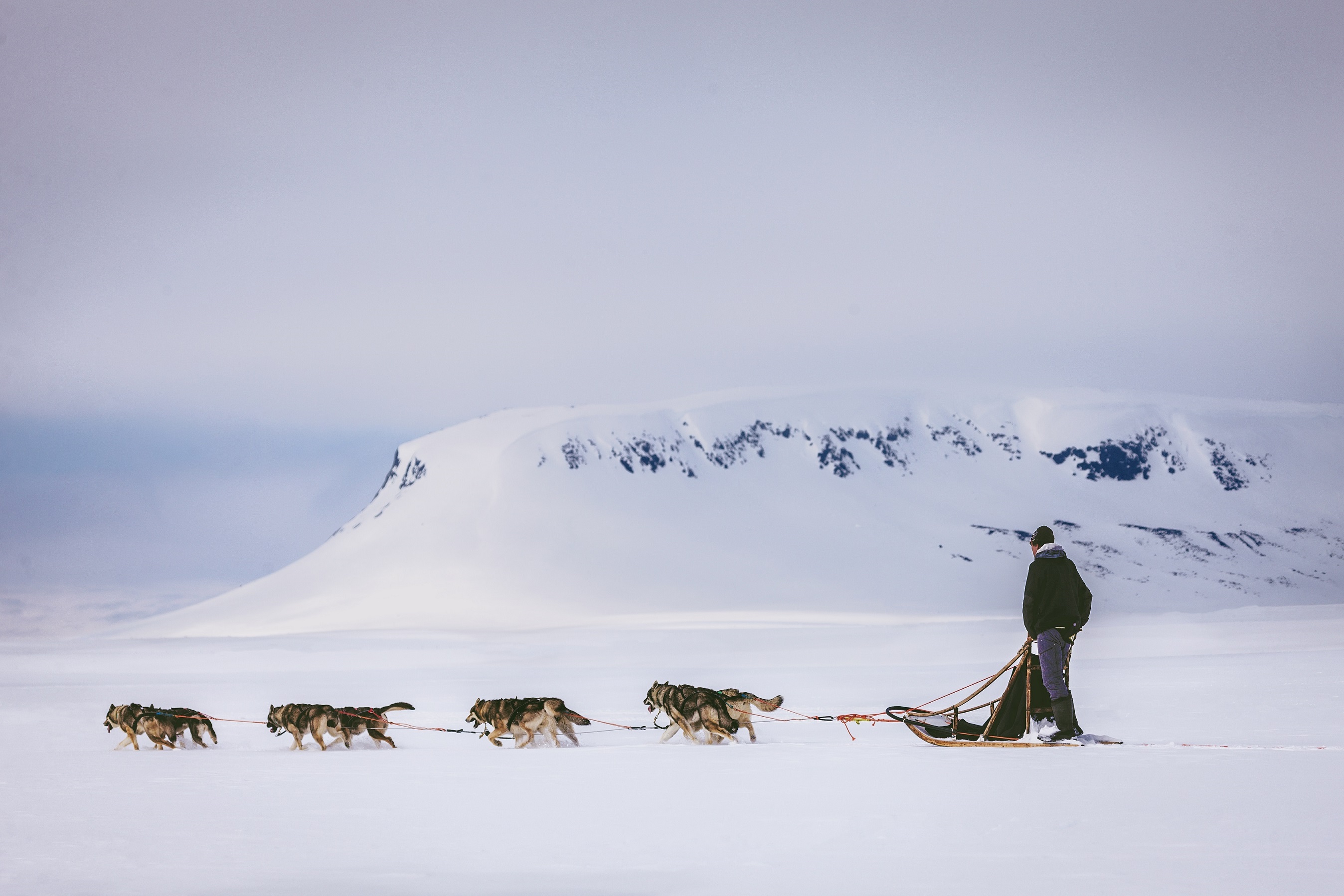 There are few things which rank higher on many people's bucket lists than dog sledding. It is perhaps unsurprising then that one of the most unforgettable festive breaks that we offer is our five-day husky safari to Harriniva in Finnish Lapland. Alongside a small group of like-minded travellers, this memorable adventure will see you travel across the stunning Pallas-Ylläs National Park with your own team of loyal dogs. Covering up to 40km a day this trip will see you travel through snow-capped forests and speed across frozen lakes through some of the most pristine and peaceful environments in Europe. Your evenings will be spent in simple yet cosy wilderness cabins complete with traditional Finnish saunas to help you unwind after your days journey. The remote location of these cabins also makes them an excellent spot for witnessing the Northern Lights, a truly special way to celebrate either Christmas or New Year!
Click here to find out more about our Harriniva – Five-day Husky Safari at Christmas or New Year holiday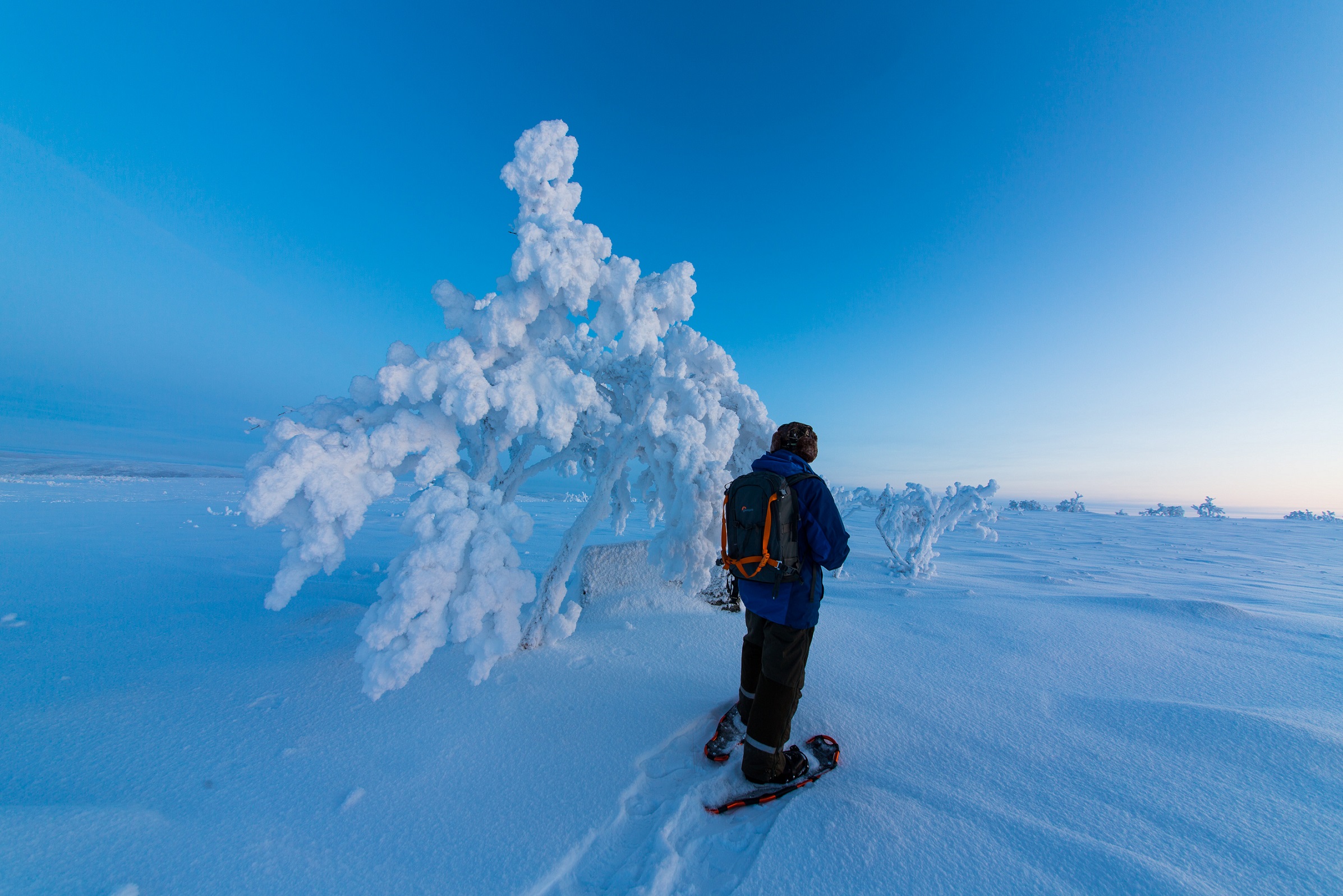 If you dream of getting away from the hustle and bustle of modern-day life and celebrating the New Year in a tranquil and remote setting then Utsjoki could be just what you are looking for. Known for its stunning fells, reindeer and Sámi culture, this northernmost Finnish municipality provides a wonderful setting for some truly unforgettable experiences. Staying at Holiday Village Valle Hotel, a small hotel run by a local Sámi reindeer herding family, this seven-night break will let you immerse yourself in the local indigenous culture and discover a different side to Finnish Lapland. From snowshoeing in the Sacred Valley to spending time with a Sámi reindeer herder and enjoying a traditional dinner in a Lappish kota, this break makes the most of the local culture on offer. However, this trip also includes the chance to search for the Northern Lights, embark on a husky safari and most importantly celebrate the New Year in Finland before crossing the border into Norway where the time distance means you can celebrate all over again!
Click here to find out more about our Utsjoki – New Year Twice holiday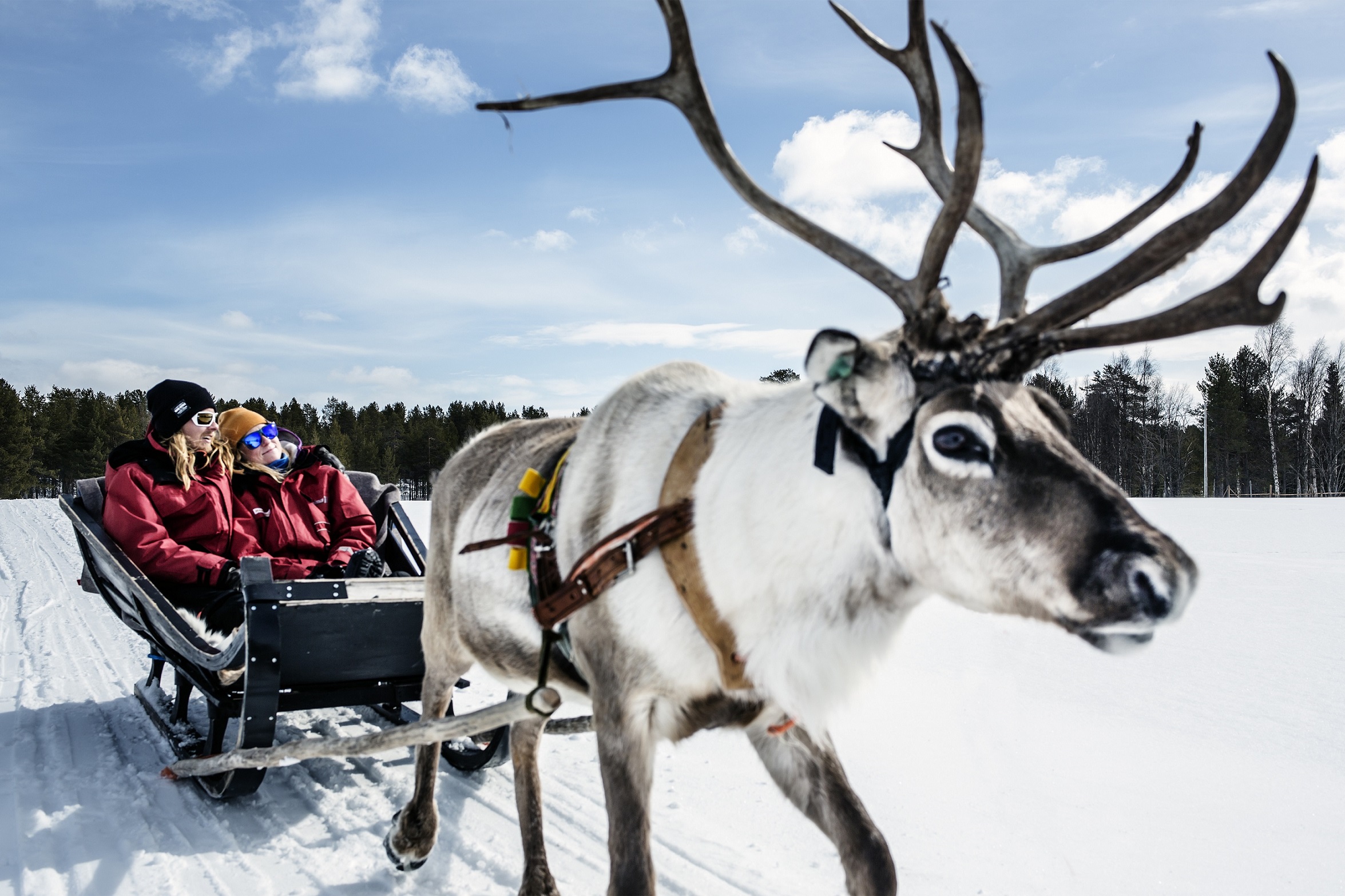 For those looking for a less active itinerary but who still want to sample some of Finnish Lapland's most popular pastimes our New Year break to Jeris is the perfect option. Staying on the shores of Lake Jerisjärvi, 20km away from the nearest village, your base is a Winter Cottage set amongst the snow-capped trees in one of the most unspoilt and scenic parts of Finnish Lapland. During the day you will have the chance to go on a 9km dog sledding adventure, try your hand at snowmobiling, experience the local pastime of ice fishing as well learning to lasso like a Finnish reindeer herder and enjoying a reindeer sleigh ride at a traditional reindeer farm. You will also have the chance to visit the Winter Village at Torassieppi where you will be able to admire its ice architecture and carvings before sitting down for a meal at the ice restaurant. There will also be plenty of free time to relax at the hotels impressive Arctic Spa or explore your surrounding area via snowshoe or cross-country ski as well as a special festive dinner to celebrate New Year's Eve in style!
Click here to find out more about our Jeris – New Year in a Winter Cottage holiday
---
Image Credits: Antti Pietikainen, Klaus-Peter Kappest, Saija Lodge, Pertti Turunen & Explore Utsjoki