The Artisan Blog
"The next twenty years are the blink of an eye"
Quotation source: My father on my 50th birthday (thanks for that dad!)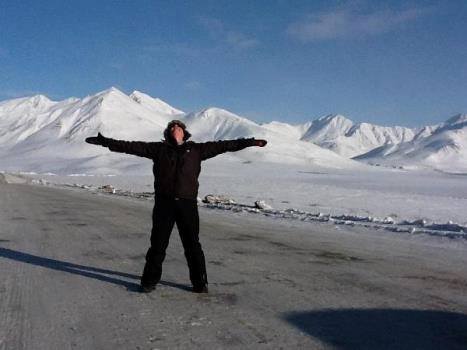 I love this photograph. It may not be the greatest composition in photographic history but, for me, it sums up exactly what the Artisan Travel Company is all about.
The picture was taken in Alaska, somewhere north of the Arctic Circle on the Dalton Highway (of Ice Road Truckers fame) and it is the moment I fully realised that I had well and truly ticked off my number one bucket list item.