The Artisan Blog
"What is there to do in my free time?" is a question that many of our clients ask us, and one that is difficult to answer unless you have experienced a destination yourself, so I was eager to find out just exactly Luosto had to offer.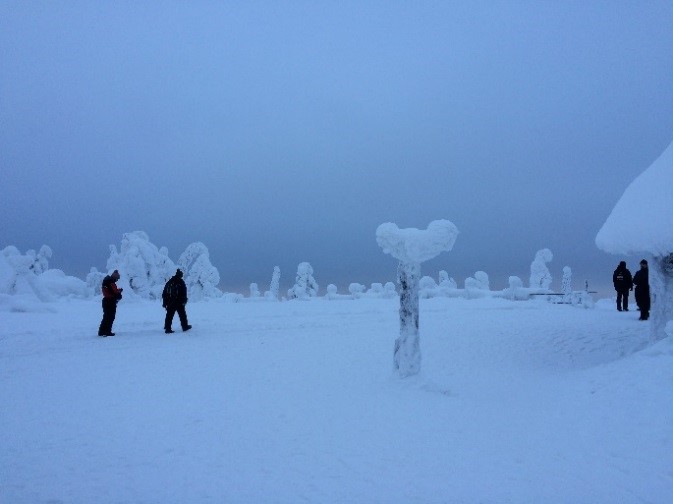 Arriving at Kittila Airport on a very late flight from the UK last December, I was happy in the knowledge that I had a very short transfer to get to my hotel. No sooner had my friendly Finnish taxi driver helped me into the car, he was then helping me out of it 5 minutes later as we arrived at the hotel. I was quickly checked into my room and tucked up in bed in anticipation of tomorrow's adventures.
I was met the following morning by my guide for the next two days, Jaakko. He was absolutely fantastic with the small group I joined and had obviously built up a brilliant rapport with the members despite the assortment of nationalities and ages.
This morning's activity was cross-country skiing and once we had established that no one in the group had actually done the activity before he led us through the very basic first steps of learning how to move around with the ski's attached to our feet. Once we got our balance and had learnt to stand up (!) we began a short circuit so we could practise negotiating the skiing tracks which run alongside almost all the footpaths in Northern Scandinavia.