The Artisan Blog
Written by Graham Hughes
Wednesday, 01 February 2017
The magnificent Treehotel in Swedish Lapland has finally opened their latest accommodation - the new 7th Room.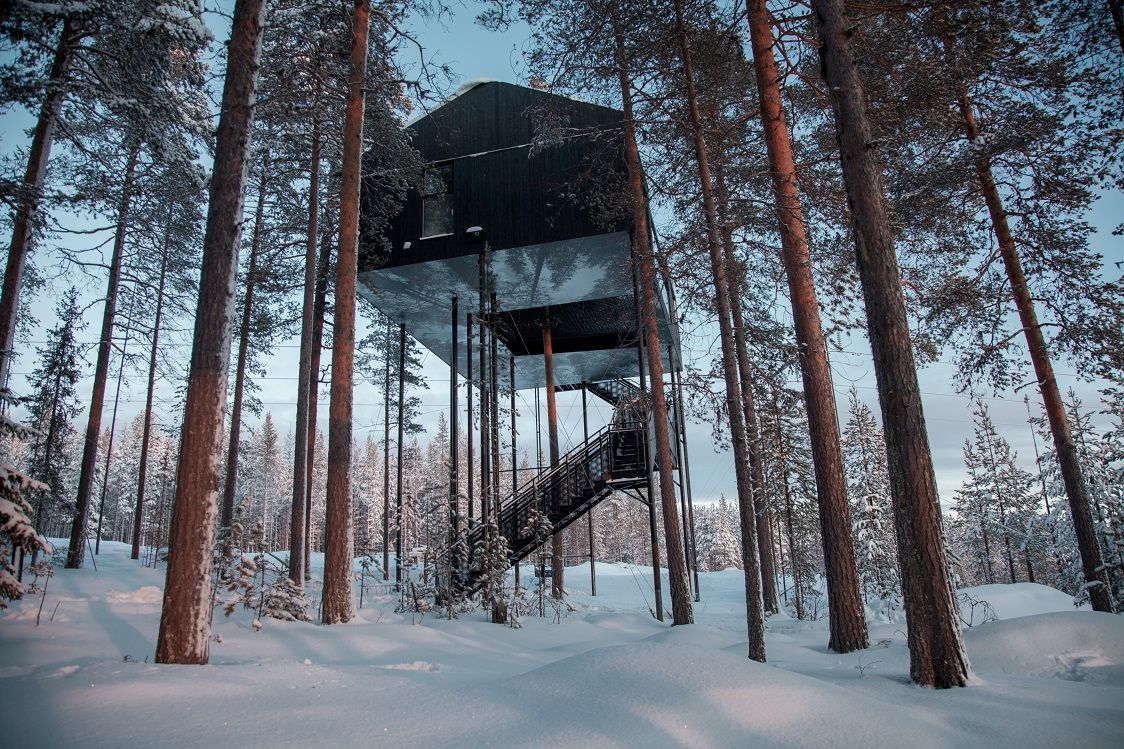 The Treehotel: a name that instantly makes your imagination run riot. Surely they can't be in the trees? How big are they?
What do they look like and just how did they make them? These were all questions that popped into my head and I soon began counting down the days until I would get to see this special place and get some answers.
My colleague Amy and I travelled to Sweden in mid-May on a tour of new and existing locations that we work with. Although we had seen many pictures of the Treehotel and spoken to the owners, Kent and Britta several times, we had both built up a picture of the Treehotel in our minds and we were keen to see whether it lived up to our expectations. After seeing it and staying there, it's safe to say that it really is an incredibly special place that is certainly worth a visit.