Overview
Tailor your holiday in the wonderful Torassieppi situated in the heart of Finnish Lapland. Choose from a range of activities including dog sledding, fat biking and Northern Lights hunting to make the most of this pristine wilderness location.
What's included?
Flights: return flights from London Heathrow to Kittilä (via Helsinki) (flight routes are subject to change)
Transfers: return airport transfers
Accommodation: 3 nights' hotel accommodation in en-suite double or twin rooms
Activities: choose from our extensive range of activities (detailed in the activity timetable)
Meals: half board
Cold weather clothing for the duration of your stay
Fully qualified wilderness guides and instructors during activities and Artisan Travel Company representative
---
Torassieppi has always been a favourite destination for our guests due to the warm welcome and fantastic hospitality of the owners.
Torassieppi consists of a small collection of winter cottages that are situated next to a traditional reindeer farm. The reindeer farm dates back to the 1840s and is surrounded by snow-topped trees and picture-perfect wintery landscape.
On this tailor-made winter holiday, there is a wonderful range of activities that you can choose to take part in so you choose to make this holiday as relaxed or as active as you like.
There are plenty of activities to keep you entertained from snowmobiling across the winter wonderland, or joining up with a pack of huskies to be whisked across the snow. Maybe you'll want to try your hand at ice fishing, or snowshoeing and learn about the Lappish way of life.
Torassieppi is also perfectly located to hunt for the Northern Lights, either on around your cottage surroundings or from further afield on one of the many Northern Lights hunts via snowmobile, snowshoe or reindeer! Hopefully, the Aurora will make an appearance for you during your time here!
In addition to all of the above, close to the winter cottages lies Torassieppi Winter Village, constructed of snow and ice each year, the expert carvers create magical snow rooms, a restaurant and bar area and it is a wonderful sight to behold and certainly worth including in your holiday.
---
Photography by Antti Pietikainen, Britta Osthaus (client)
Accommodation
Included in price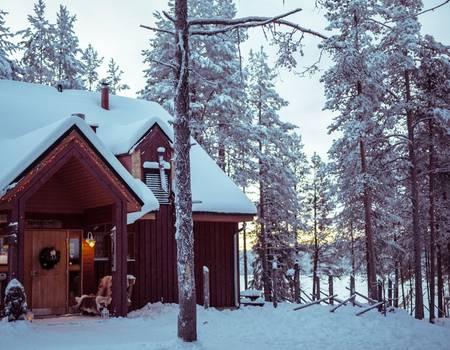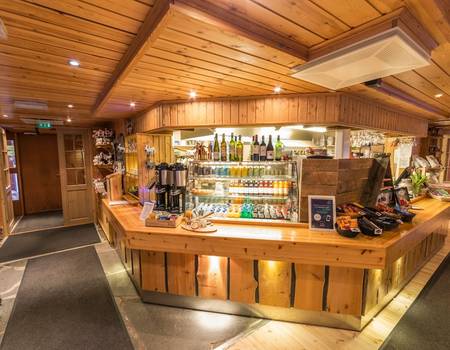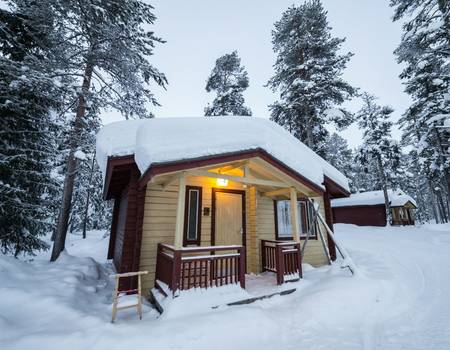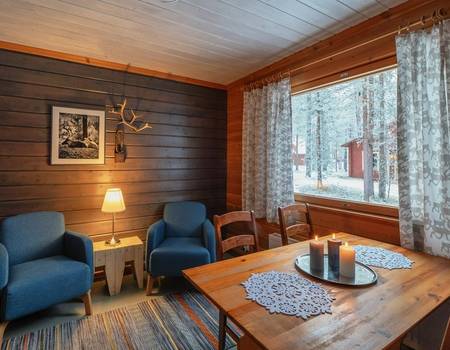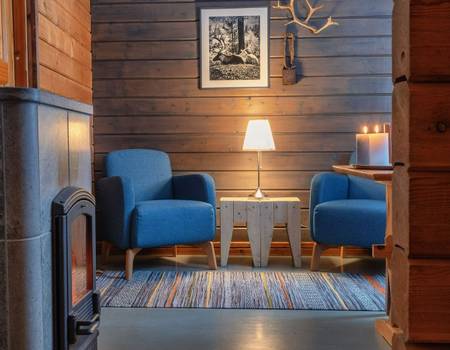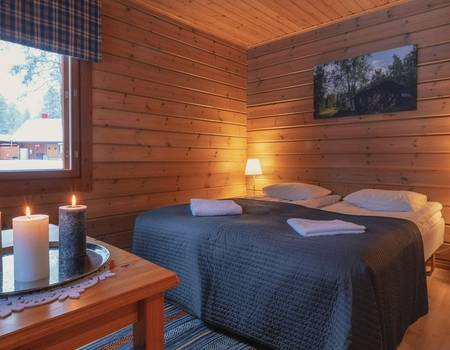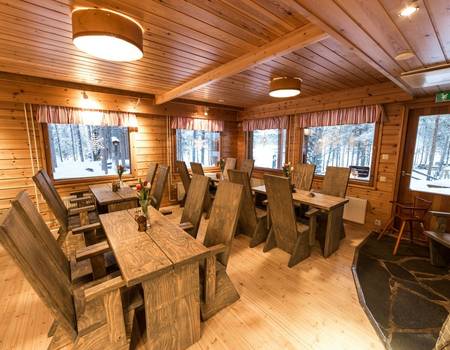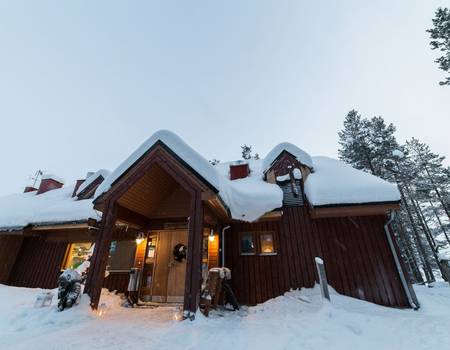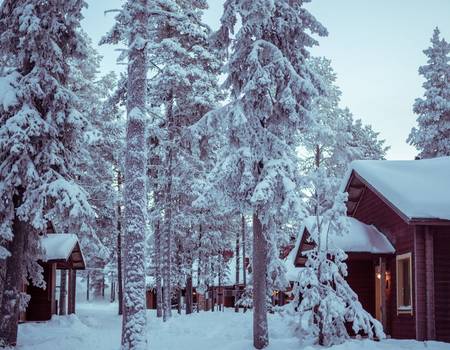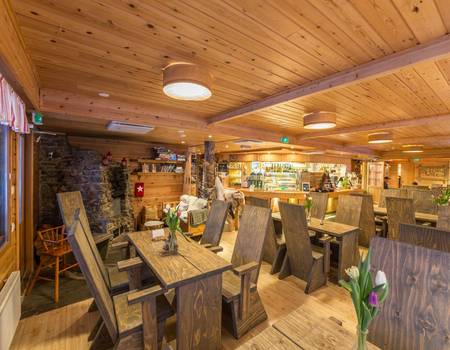 Torassieppi Reindeer Farm and Winter Cottages
Nights:
1-3
Located on the edge of Lake Torasjarvi, and bordering the Pallas Ylläs National Park, Torassieppi Reindeer Farm is situated in one of the most picturesque wilderness areas in Finland.
The farm building dates back to 1847 making it one of the oldest in the area. Today it has been lovingly renovated and accommodation has been added near by so that guests can stay in this spectacular spot.
Here they offer guests a choice of accommodation, in winter cottage rooms or in detached winter cottages.
Facilities at Torassieppi:
Torassieppi has a central restaurant and reception building which is a short walk from the rooms and winter cottages. A roaring fire accompanies the evening meals which include as much local produce as possible Typically they are served in a buffet format and include traditional Finnish ingredients such as reindeer (of course dietary requirements are also catered for)
There is no bar but alcohol can be purchased from the restaurant so it can be enjoyed with your evening meal
The reception building also has a small gift shop area which sells a variety of local crafts, including reindeer hides and traditional carved Kuksa cups
Tea and coffee are available free of charge throughout the day in the hotel restaurant / bar area.
There are two lakeside saunas at Torassieppi which are both heated in the evenings for guests to use. Separate facilities are provided for both men and women
There is free Wi-Fi in the main restaurant building
During the winter months, the nearby Torassieppi Winter Village is carved out of snow and you can personalise your stay by adding an overnight in one of the amazing snow igloos. You may also choose to add a night of Arctic glamping in one of the famous Aurora Domes, which are only a short walk away from the main building and available all year round. Please see our personalise section for further details of both options
A perfect spot to search for the Aurora, there are also a few wooden benches on the edge of the frozen lake, which are ideal for enjoying the expansive wilderness and hopefully a Northern Lights display or two

---
Guest room types
Winter Cottage Bedrooms:
There are only 8 rooms at Torassieppi and these are housed within wooden winter cottage buildings which are a short walk from the main restaurant, nestled in amongst the trees. Each room has its own entrance. The rooms are typically twins but can be made up as doubles. The rooms are spacious and have en suite shower rooms, hair dryers a kettle and coffee maker.
Other options
Detached winter cottage:
Torassieppi offers 8 detached winter cottages to which you can upgrade. The cottages are ideal for those who want more space or for larger groups of people. Located close to the main restaurant, they are only a short walk away through the snow-laden trees and close to the frozen lake beyond.
The smaller cottages contain a fireplace, living room area, toilet, shower, hairdryer and kitchenette. There are two bedrooms, one with twin beds and another with three beds (including a set of bunk beds). These can accommodate two to five people, we feel they are ideal for 3 or 4 adults.
Torassieppi also has some larger cottages and these have their own sauna in addition to the fireplaces. The larger cottages offer a living room area, toilet, shower, hairdryer and kitchenette with a kettle. They have two bedrooms which have twin beds and a sleeping alcove with bunk beds. Whilst they can sleep up to 6 people, we feel that they are most suited to 4 or 5 adults.
Please contact our Travel Experts for a quotation if you would like to upgrade to a winter cottage.
Read more
Read less
---
Special Nights
Activities
Keep yourself busy!
---
---
---
Activities
Little Extras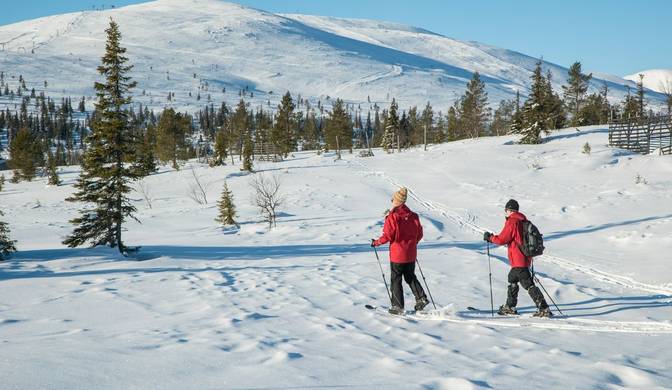 Valid 02 Jan - 18 Apr 2022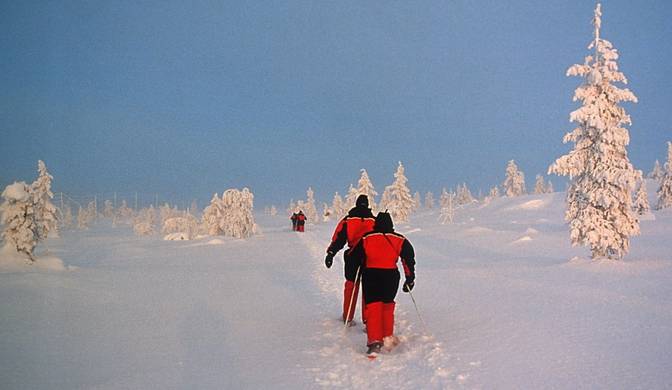 Valid 02 Jan - 18 Apr 2022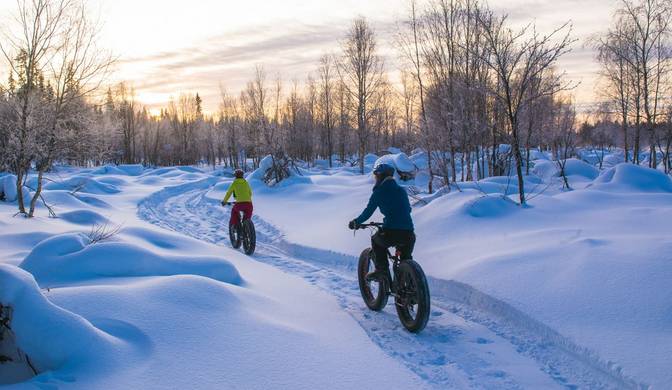 Valid 02 Jan - 18 Apr 2022
Special Nights
Dates & Prices
Thank you for your interest in this Artisan Travel experience.
We have found that this holiday is better tailored exactly to your requirements, so please email our Travel Experts at This email address is being protected from spambots. You need JavaScript enabled to view it. or contact us on 01670 785 085 to discuss the various options available to you.
Our Travel Experts have been to all the destinations we feature and love to share their experiences and insight. We want to match you with your perfect trip, so if you have any questions please get in touch; we will be happy to talk through the destinations and itineraries with you.
Reviews
Traveller Reviews
I'd definitely recommend you to anyone wishing to go to Finland.
07 April 2019
by Charlotte Foley
Thank you so much for an absolutely amazing trip! It really was fantastic. I'd definitely recommend you to anyone wishing to go to Finland. Really loved all the trips for different reasons. Snowshoeing and snowmobiling were just amazing and both guides brilliant.
Everything was superb, couldn't find a fault if I tried
10 March 2019
by Denise Ghalebi & Susan Tate
Excellently well organised holiday covering every aspect, and the choice of venue perfect. I will return there sometime, for the the third time!
Finland was fantastic
06 April 2018
by Lorraine, Mark & Michael Aspell
Holiday experience in Finland was fantastic and the location was nice and quiet
We enjoyed all of it!
26 March 2017
by Caroline & Edmund Tickner
The accommodation was actually lovely, graded as good only because bathroom (wetroom really) rather cramped. Also, could have done with a comfy sofa... but aware this doesn't seem to be the Finnish norm! Food choice - was a set menu, so not really relevant. Activity guides all lovely, friendly people. Mostly very well qualified, though we did have a work experience girl with little English as a…
Read more cross-country ski tutor... we sort of understood as we have skied downhill before but she was struggling a little to explain techniques. Very nice girl though!! Torassieppi suggestion proved to be just right for us (quiet and unspoilt) so thanks for that, Graham! My husband really enjoyed the snowmobiles (because of the speed probably!). I loved the 25k husky trip - it was such a new experience to be driving a sled quite a long way (with only occasional moments of terror), and then arrive at a perfect lakeside hut to eat salmon cooked on a fire outside. Snowshoeing in the Pallas National Park was also wonderful, again cooking lunch on an open fire in a kota with Finns turning up on skis to do the same. We both found the natural environment amazingly peaceful and beautiful. Also, we were very lucky with brilliant sun during the day, -25C nights + Aurora every single night.
Read less
What a wonderful weekend
24 March 2017
by Simon Taylor & Heather Griffin
Everything was taken care of from the moment we arrived at the airport in Finland. Torassieppi is a beautiful place with breathtaking views in all directions. Husky tour and snowmobile tour were a great experience which made my wife's 50th birthday very special (as did the kind gesture of a bottle of wine on the house and her birthday card - thank you so much). We were lucky enough to see the…
Read more Northern Lights on our last night! Our stay in the Aurora Dome was very special as were the two trips we did. Difficult to pick a winner as they were all great. Absolutely wonderful weekend perfectly organised by Artisan. Thank you.
Read less
Fantastic holiday
31 January 2017
by Lee Preston and Madeleine Unwin
Fantastic holiday, the staff there work very hard and provide a fantastic service!
I feel very lucky and privileged to have experienced this
17 January 2017
by Elizabeth and John Butler
Being disabled I was cared for to an extremely high level. No one could have been more attentive, caring and helpful. They made it a perfect holiday. I saw the Northern Lights which they came and specially came to collect me so I didn't miss them. We also saw shooting stars, a meteorite and the actual colours of the stars in Orion and the Orion Nebulae. The daytime husky ride was perfect. I feel…
Read more we saw so much because of it being daylight. I feel very lucky and privileged to have experienced this. The food was well cooked and presented. The staff were friendly and kind and Katrina our representative was hard working, polite, she had a vast knowledge of information and was as excited as us when the Aurora Borealis appeared. Her enthusiasm for her job shows through clearly. She is an asset to your company. This holiday was made easy by everyone's tolerance and informative attitudes. Nothing was too much trouble.
Read less
Perfect holiday!
08 January 2017
by Brittas Osthaus and Ian Hocking
Thank you for organising the perfect holiday! Everything was great: the accommodation, the food, the location, the activities, and everybody working there, from the rep to the guides.
10/10 holiday
19 January 2016
by Michelle Sevdan
A big thank you for a wonderful holiday and 18th birthday for Chloe. Everything went amazing. From booking the holiday with Barry, sorting Chloe's birthday arrangements out with Dawn and Karen, to coming home was just great. 10/10 holiday. They catered for my daughter's gluten-free very easily and the birthday cake was spot on. Katrina, your rep out there was a lovely person and always about…
Read more making sure we were having a good time. The husky safari was the best followed by the snowshoe safari, Pier our Finnish guide was great. Best holiday ever. Michelle, Mark and Chloe.
Read less
---
---