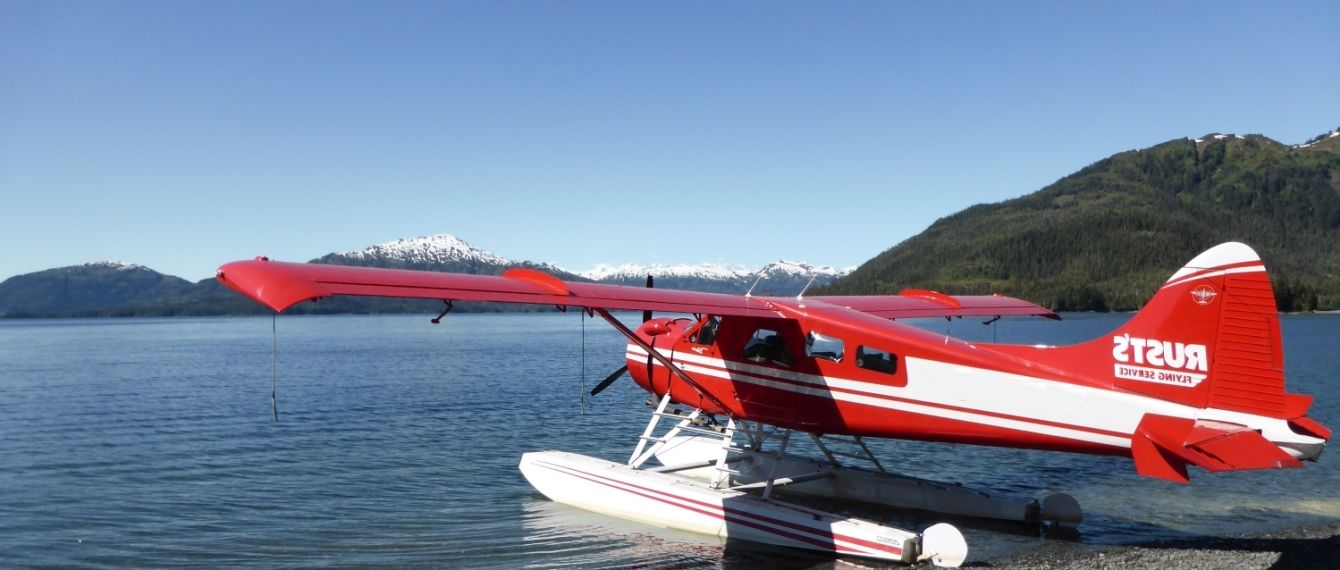 North America Collection
Image credits: Churchill Wild, State of Alaska Chris McLennan, Jody Overstreet, Government of Yukon & F Mueller
The real North America and Canada
Here at Artisan, when we say North America and Canada, we mean north! Our holidays take you to some of the remotest areas of some of the wildest states and provinces. Whether it is a whale or polar bear viewing adventure in Manitoba, canoeing down the Yukon River or going behind the scenes at one of the world's greatest dog sled races in Alaska - we can show you the very best experiences that are on offer in this most spectacular and wild part of the world.
Alaska, The Yukon and Manitoba all have an air of adventure surrounding them. They are places that have gone down in history as cornerstones of the gold rush days and where many great adventures have started and ended.
They are home to some of the most striking wildlife on the planet and some of the world's most awe-inspiring wilderness landscapes. Whether it's gazing in awe at Mount McKinley, staring in wonderment at the vast Yukon River or walking along the edge of Hudson Bay, all will take your breath away.
About North America Collection
Our Alaskan Adventures
Alaska needs very little introduction. The simple mention of the state's name is enough to conjure up images of remote wilderness, brown bears and gold-prospecting towns. This is a state which has a huge amount to offer those who make the journey to its shores and our holidays tick off all the key highlights for our guests, no matter which time of year they choose to travel.
Alaska's winters are harsh and unforgiving in many respects, but life goes on here and the locals make the most of what each season brings.
In winter, the Northern Lights dance across the skies and the deep snow and frozen rivers form part of a winter wonderland which is ideal for a range of active experiences.
Read more
Dog sledding is a major sport in Alaska and the racers who compete in the gruelling long-distance races each year are heroes. During our unique Iditarod holiday, you can take to the trails with the youngest ever champion and go behind the scenes at the race as proceedings get underway. This holiday gives you unprecedented access to one of the greatest challenges on the planet.
Other experiences which we think our clients must take advantage of (at any time of year) include taking a trip on the Alaska Railroad, surely one of the best train journeys in the world! In addition, a cruise in Prince William Sound offers the opportunity for whales and wildlife encounters. You can unwind in the Chena Hot Springs or take a drive on the famous Dalton Highway.
In the summer months, wildlife really comes to the fore and you can enjoy the delights of Denali National Park and the Kenai Fjords which provide some serious opportunities for anyone interested in the natural world - bears, moose, caribou and wolves are just some of the exceptional animals that you may encounter here.
We also offer the chance for you to explore on the ground and from above with a selection of unforgettable optional activities such as flight-seeing and dog sledding.
The accommodation on offer isn't half bad either - a fly-in lodge or a float-in shoreline hotel on a remote island anyone? Both are included in our Wild Alaska Winter Retreat holiday.
The Mighty Yukon
The Yukon is a land of vast landscapes and very few people. It is a place where there is a real sense that nature remains in complete control and that the few that do live here or happen to visit, are very lucky to do so.
The centrepiece of this remote province in Canada is the mighty river which gives it its name. We pay homage to this giant of a waterway during the majority of our holidays here. You can walk along its banks, kayak on its waters or fly high above it to really gain a sense of its scale.
In the summer months, we offer the chance to explore by canoe on our 9-day canoe adventure on the Mighty Yukon River trip, following your expert guide down a 320km stretch of the Yukon, camping wild on its shores and enjoying a back-to-basics experience.
During the winter and into spring, we take you deep into some of the most dramatic scenery during our Yukon Winter Retreat holiday. After a stay in Whitehorse, you will be transferred by ski-plane to the stunning Tagish Wilderness Lodge where you will have your own private log cabin on the shore of Lake Tagish.
Read more
You can add in as many or as few activities to these holidays as you like; they are designed to give you an all-encompassing look at the province but we also ensure you can customise your own holiday to suit your own tastes.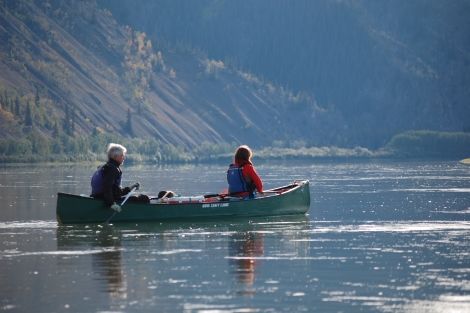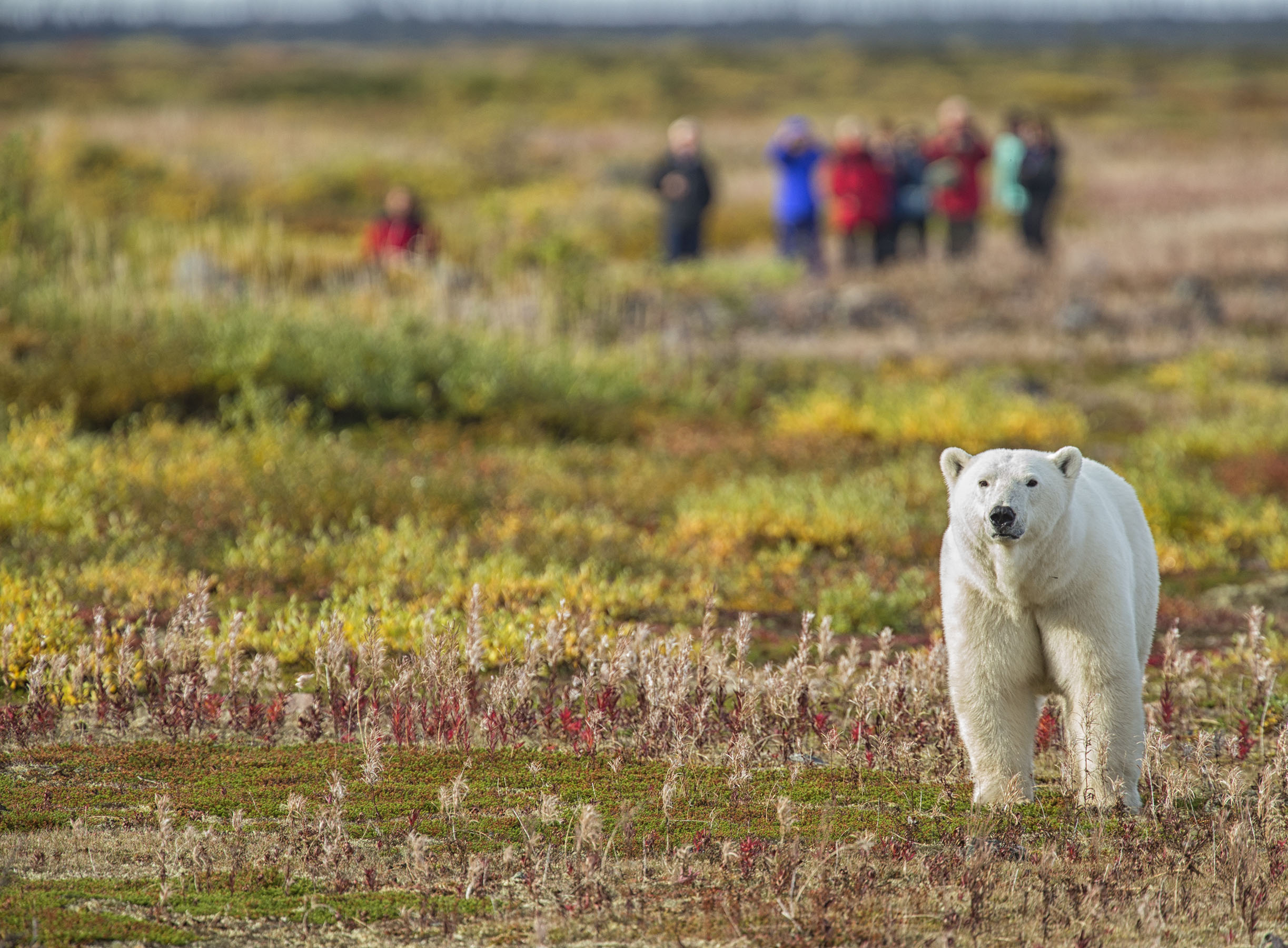 Mad about Manitoba
Whilst Manitoba may not be as well known as Alaska or The Yukon, it has more than its fair share of bucket list experiences to offer. There are few places on Earth that provide wildlife encounters on the scale of those you can have here.
There are two animals which form the basis of our holiday here and are the main reasons that the region has become truly famous - the polar bear and the beluga whale.
We have one holiday here; yes only one, but what a holiday it is! In our opinion, this is one of the world's ultimate wildlife holidays and it is serious bucket list stuff where you will spend 11 days and see some of the most exceptional wildlife on the planet.
Starting in Winnipeg you will have a chance to explore before a flight to Churchill, known as the polar bear capital of the world, oddly though (and bear with us on this one) this is not your reason d'être here. This area also happens to be one of the best in the world for viewing the almost mystical beluga whales. The whales gather in huge numbers here and the possibility for sightings is one of the best available. We don't take you out on a cruise boat, however; our guests get much closer to the action during a kayaking expedition on the water and a RIB safari. The animals are never approached but their curiosity means that close encounters are not uncommon and in some cases, it is even possible to swim with the whales.
Read more
After your time in Churchill, we fly you to Nanuk Polar Bear Lodge for another wildlife extravaganza as you meet the mighty polar bears! We get you out and about on foot and by four-wheel drive vehicles; you will have the chance to observe the bears as they go about their daily business. Of course, you will be watching from a safe distance and expert guides will protect you. Sightings are never guaranteed, as this is nature that we're dealing with, but you'll be given the best possible opportunities!
This holiday offers so much and we can also arrange for you to extend your stay to explore the province further.
Customised holidays and city break extensions
Our expert team can help to recommend and arrange extensions for you in cities such as Anchorage, Winnipeg and fabulous Vancouver. Of course, we can also arrange for you to look at combining our itineraries together in order to create a multi-destination tour for you. If you are looking for a specific experience that is not included in the holiday itinerary check the 'personalise' section of each of our holidays. Here you will find a range of additional 'add-on' activities which showcase the region in a variety of ways.
Our expert team is always on hand, so please ask them for their advice and discuss with them what you would most like from your holiday experience in North America.