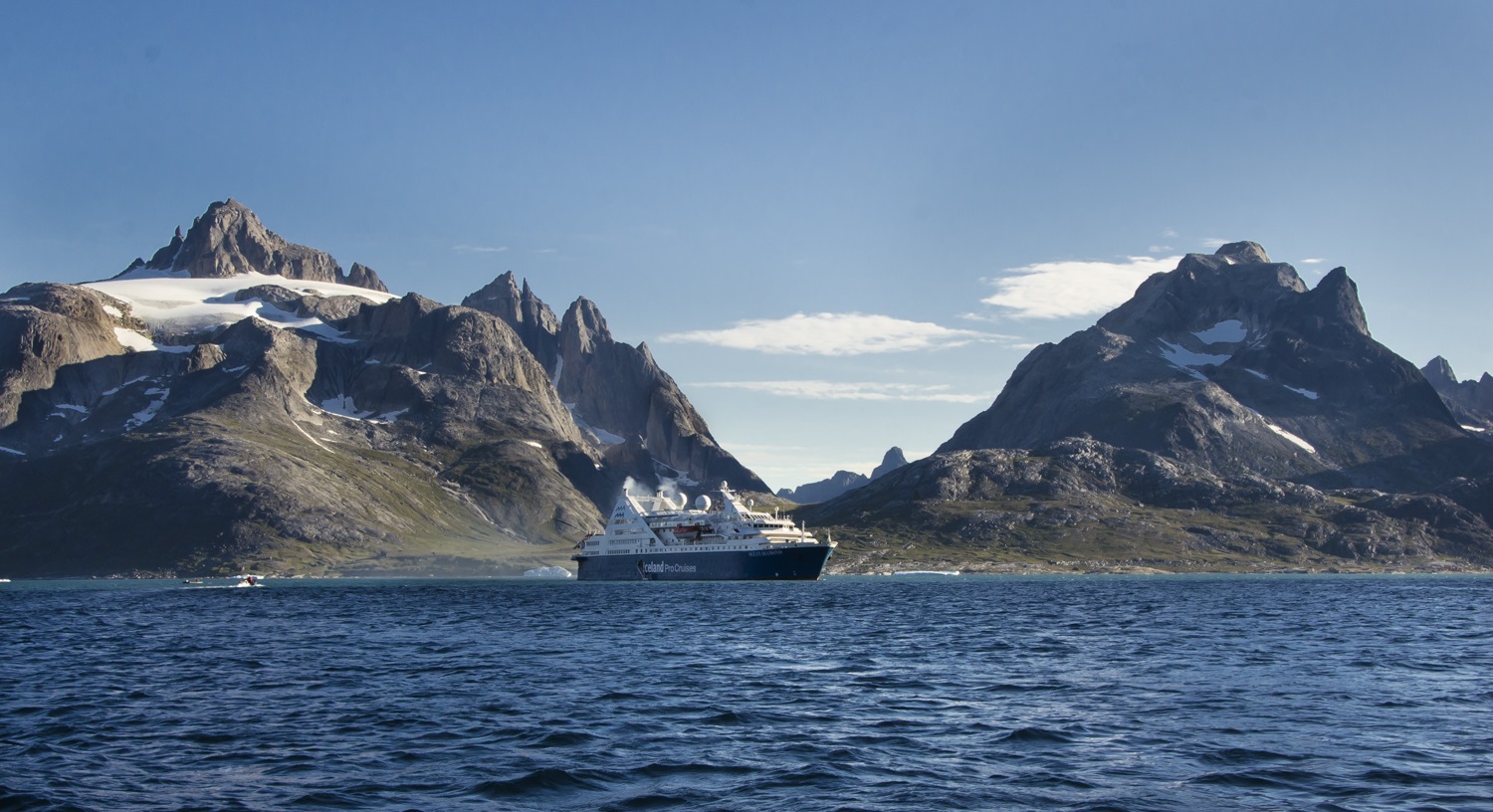 Small Ship Cruises in Iceland
A small-ship cruise is a wonderful mode of transport for exploration, and there are few better locations to discover from this unique vantage point than Iceland.
During a small-ship cruise in Iceland, you won't have to worry about the hassle of overland travel and instead, you'll enjoy a far more personal approach visiting this country's incredible natural wonders.
Exploring Iceland via a small-ship cruise allows you to reach smaller ports, often inaccessible by large cruise liners, so you get an authentic insight away from the larger flocks of tourists. You'll also travel onboard with a group of like-minded travellers, all looking to experience Iceland in the same way.
A small-ship cruise in Iceland with Artisan Travel has been carefully crafted with the help of our local partners and Travel Experts to bring you an itinerary that shows off the very best of the 'Land of fire and ice'. Unsurprisingly, it's the country's natural wonders that draw the majority of tourists here, along with the vibrant city of Reykjavik. That's why we've ensured our small-ship cruises in Iceland include both, as well as some extra hidden gems too.
About Small Ship Cruises in Iceland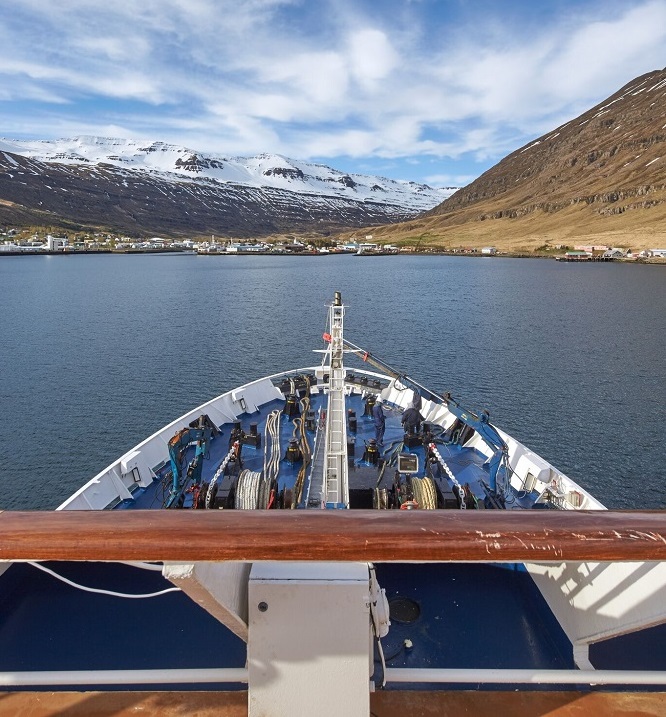 Iceland small-ship exploration
What better way to see the best of Iceland than to do a full circumnavigation tour? During this small-ship exploration cruise, you'll start and end in Reykjavik so you'll have the opportunity to spend plenty of time in this small, yet bustling capital city.
There are also all the incredible natural highlights along the way. You'll see the Snæfellsnes Peninsula which is known as 'Iceland in miniature' due to its diverse landscapes. There will be a visit to the spot where the Arctic Circle crosses Iceland, and you'll enjoy locations that are known for their immense wildlife watching opportunities.
Of course, the beauty of a small-ship cruise is the personal touches, so we've left plenty of time for you to add your own bucket list moments. Talk to our Artisan Travel Experts at the time of booking to hear from the long list of experiences waiting to be had during your holiday.
Iceland and Greenland cruise
If natural wonders pique your interest then we also offer a combined cruise of Iceland and Greenland to show off the best of both countries. There will be free time to explore Reykjavik before and after embarking on this epic cruise that takes you to see ice fjords, remote towns and dramatic landscapes.
As the world's largest island, it's no surprise that Greenland has so much to offer. Combine this with the stunning natural features and the welcoming capital city of Iceland and you have holiday-of-a-lifetime potential.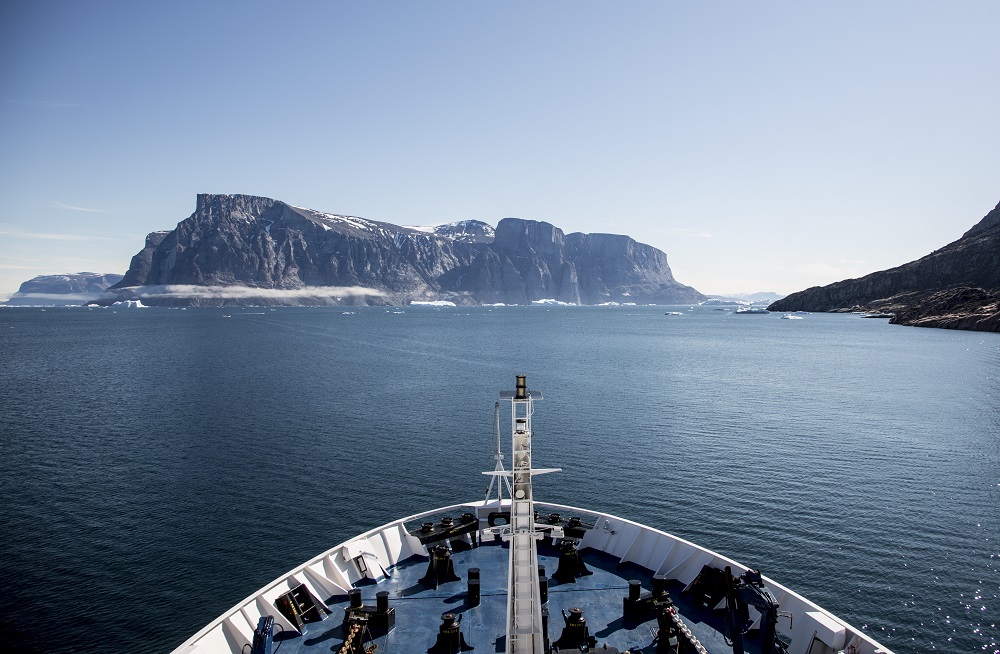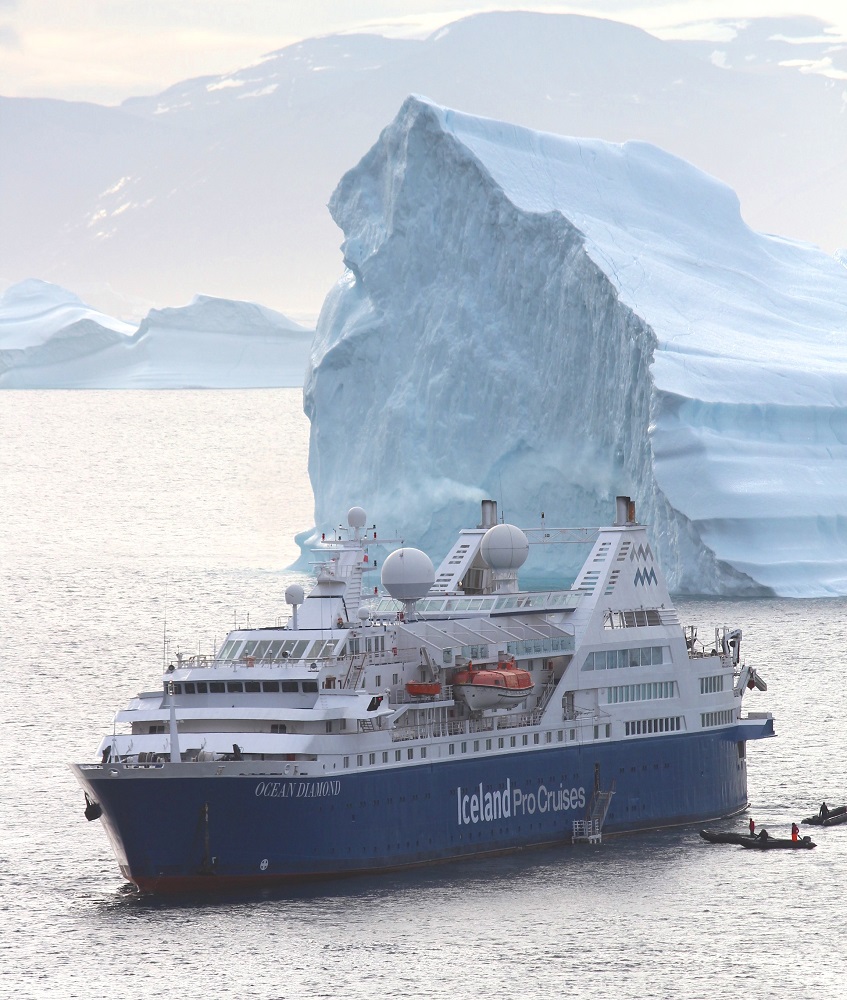 On board the MS Ocean Diamond
Just the travel onboard this modern vessel makes for a standout holiday – it is almost certainly unlike any other cruise you may have been on before.
The MS Ocean Diamond has been specifically designed for the Arctic, with ice-strengthened hull and stabilisers making her an ideal vessel for your exploration.
Though built-for-purpose, there is no compromise on comfort, with an experienced crew and excellent onboard facilities. There are various observation areas, ideal for those wanting to see the incredible natural wonders as you come into port as well as the opportunity to spot some of the fantastic marine life in the waters.
Back inside the ship, enjoy the facilities as you travel. Pick up some souvenirs at the shop, head to the Polar library to choose a DVD or book or enjoy the wellness programmes on offer including yoga, massage therapy and aromatherapy treatments. You can also find out more about the surrounding area during scheduled talks by local experts.
Tailor your small-ship cruise itinerary in Iceland
With so much to see and do, we want to ensure you explore at your own pace. That's why we've left plenty of time for you to fill up with the activities that suit you.
From walking over glaciers, whale watching, hiking, jeep tours and kayaking – however you like to explore, we have an array of activities to help you tailor your holiday.
If you have any questions about any of the activities, talk to one of our Artisan Travel Experts who would be happy to share their first-hand knowledge in order to help you to find the experiences that suit you best. Call today on 01670 785 085 or contact us here.