Saija
Saija translates to "the quiet place" and rarely was anywhere better named.
About
Saija (pronounced "sigh-ah") loosely translates as "The Quiet Place" and there is no truer example of "by name and by nature" than this. Located in an idyllic spot amongst Lapland's remote landscape, peace, tranquility and blissful silence are habitual here. If you are looking for an authentic, nature-oriented, welcoming base for your winter activity holiday, then this is the place for you.
For those who want a real sense of adventure and a week dedicated to dog sledding through the Finnish wilderness, then our Saija Husky Safari holiday is the best option. This holiday starts with a selection of shorter dog sledding trips and builds towards an overnight safari into the wilderness.
Our Winter's Dream multi-activity week offers a full range of Arctic experiences in this stunning environment. You'll still enjoy the company of the huskies during two safaris but snowmobiling, snowshoeing, cross-country skiing, and reindeer encounters are also added to the mix for good measure.
Speak to our Artisan Travel Experts
01670 785 085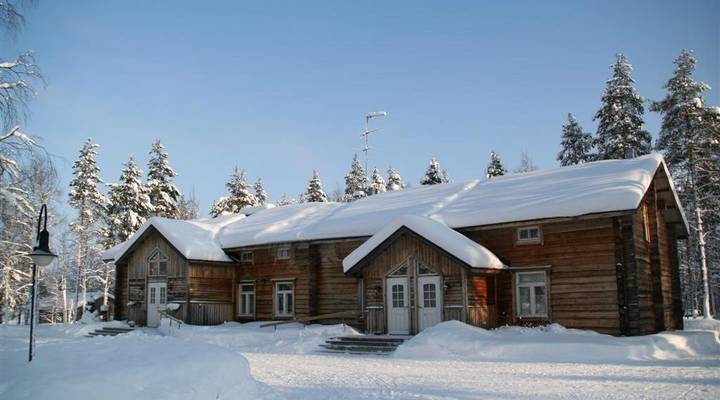 Stepping back in time
Staying at Saija is like stepping into a far simpler time and place, connecting with nature and retreating from the hustle and bustle that is often synonymous with daily life. It is no wonder that the owners, who have surpassed the usual age of retirement, have no desire to stop working at their beloved lodge.
Staff at Saija aim to make guests feel at home, adding personal touches to everything they do. For example, welcome meetings include time for guests to introduce themselves to the group, and lunch and dinner times are set so that all guests can dine together. The main restaurant building is lined with glowing candles and warmed by a comforting open fire, so from the moment you arrive you feel relaxed and at ease.
The hotel offers apartment accommodation only, so you have complete privacy when you stay here. All of the apartments are just a very short walk from the main lodge and are constructed from wood which perfectly complements the surrounding forest and lake scenery.
It may feel like you are living in the past here at Saija but a few modern-day home comforts ensure that your stay will be an extremely comfortable one (including, if you really have to – free WiFi in the main lodge and all accommodation).
Saija is a delightful spot and provides a real winter escape in Finland and a haven in which to enjoy the great outdoors.
---
Photography by Hannes Becker/Visit Finland, and Saija
Popular holidays to Saija
Holidays
Accommodation