If you didn't see our 'The New Addition to The Treehotel: Meet the 7th Room' blog, award-winning designers, Snøhetta was commissioned by Kent and Britta Lindvall to create a new room to add to their existing collection of six unique rooms - The Cabin, The UFO, The Mirrorcube, The Blue Cone, The Bird's Nest and The Dragonfly. The 7th Room is the largest and tallest treetop room yet, and has been completed and is now open to guests!
The new room appears at one with its stunning Lappish surroundings, and with its camouflaged base appears to blend with the pine forest when viewed from below.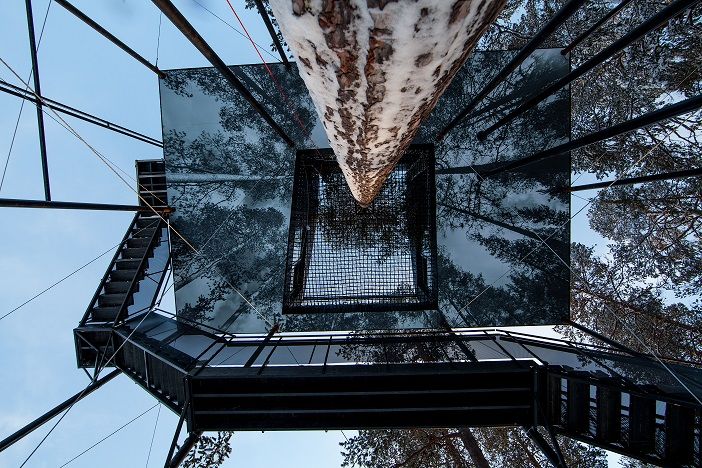 The 7th Room consists of two double bedrooms, a bed sofa, a lounge and a bathroom including a shower.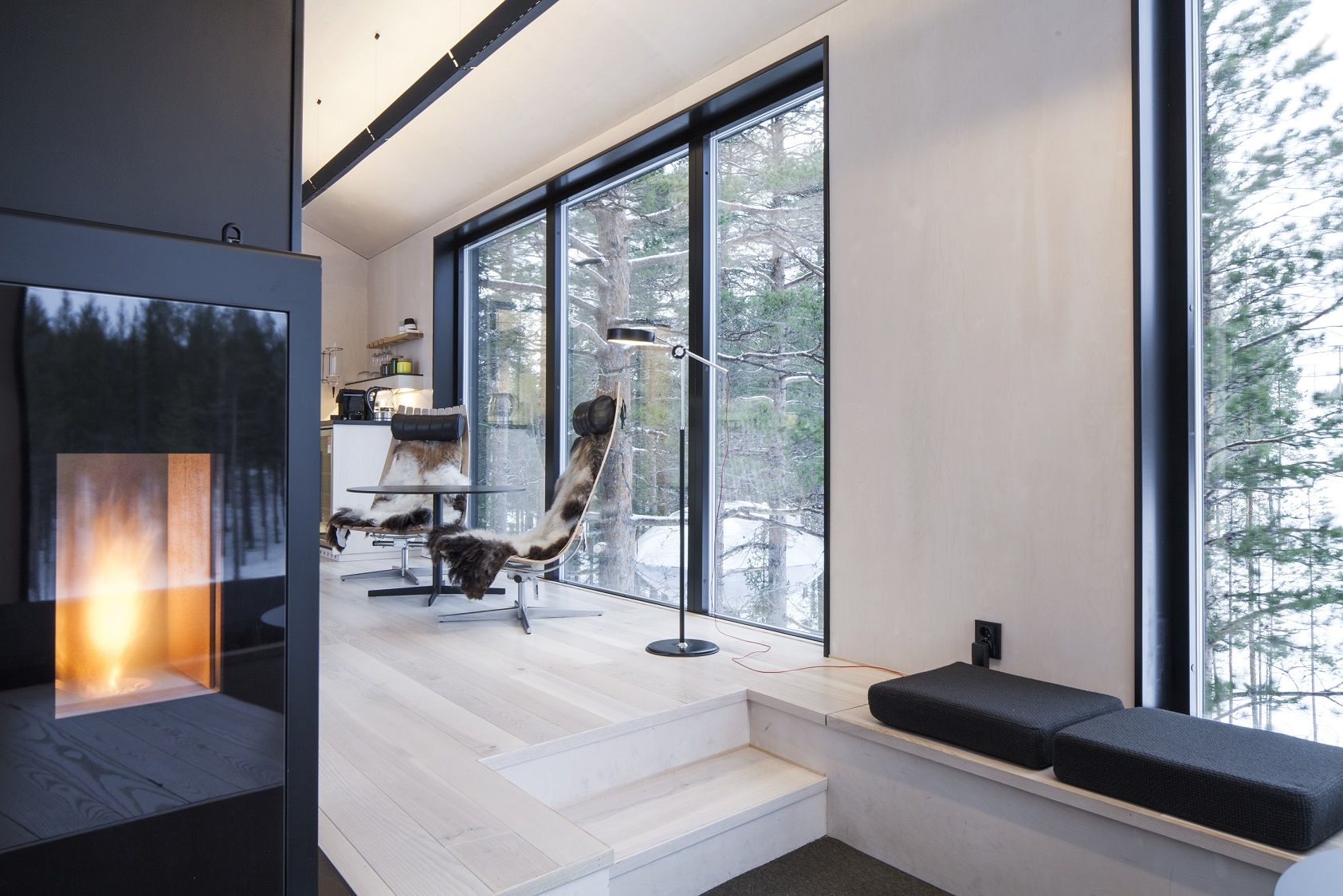 Inside, guests are treated to a minimalist contemporary finish with a homely open atmosphere.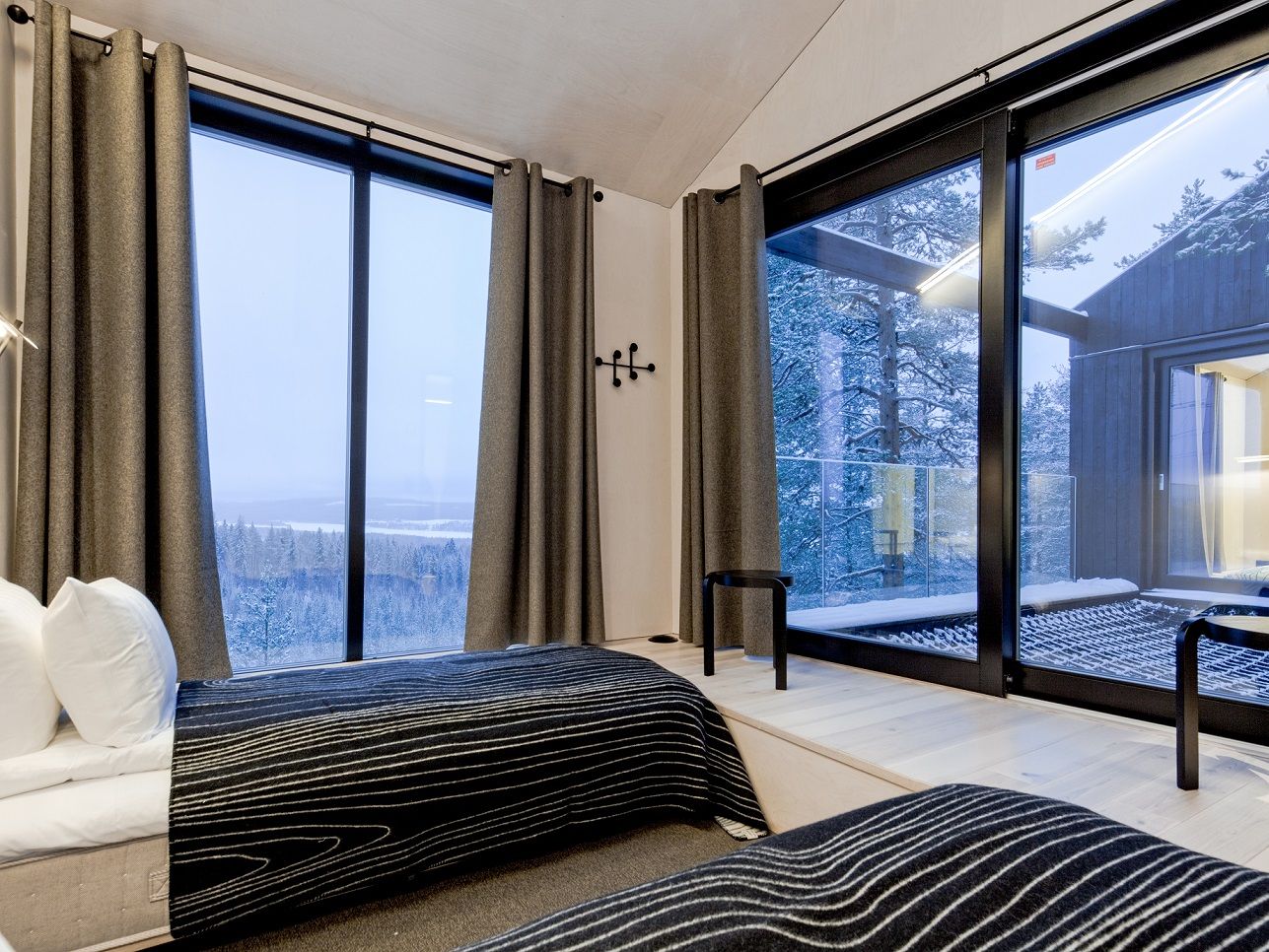 The most appealing aspect of this new room is the terrace space, where you can sit out amongst the trees and watch the magnificent Scandinavian sunset.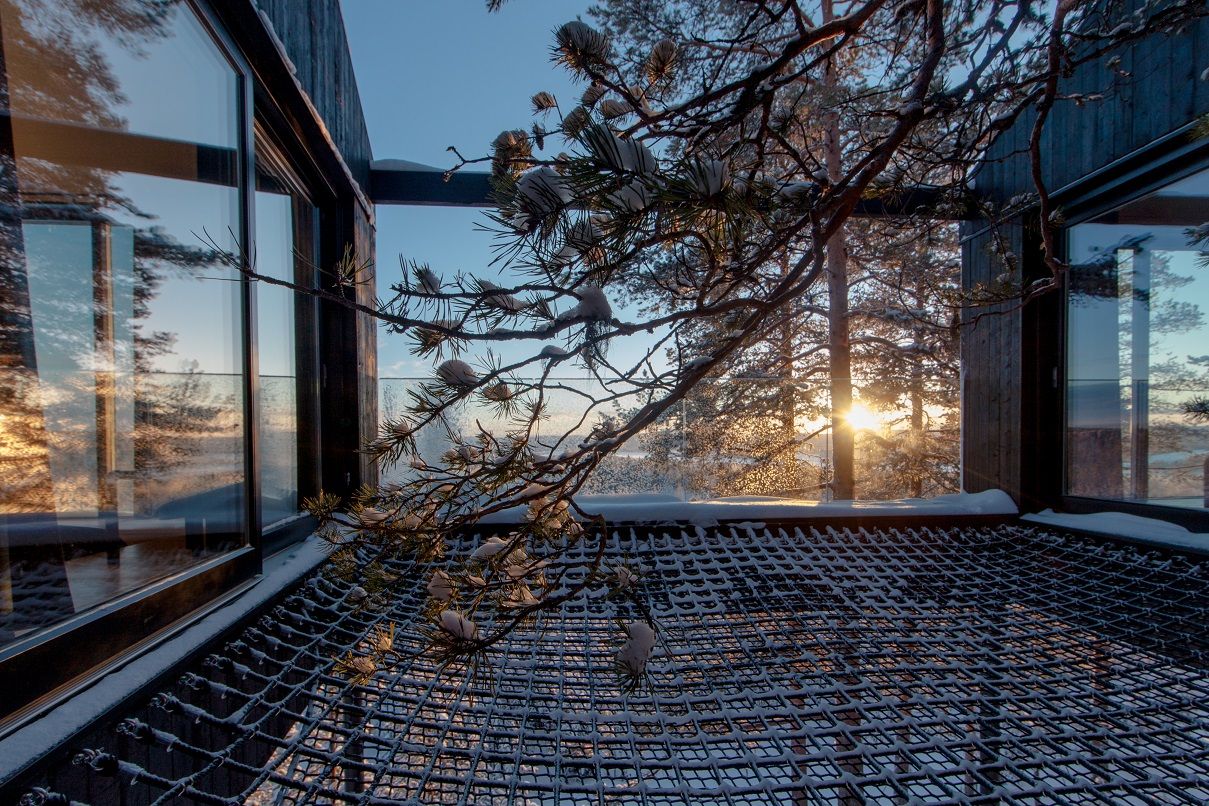 ---
Browse our holidays that feature the Treehotel here
Photography credits: Johan Jansson and the Treehotel