The ICEHOTEL 365, a permanent fixture to the resort, which will allow guests to visit throughout the year and experience the magic and artistry of a unique ice structure, has finally opened its doors to guests.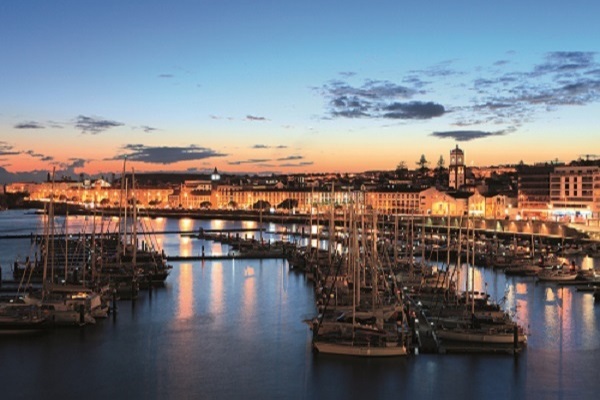 This 2,100 square metre hotel, complete with 20 beautiful suites, an ice bar and ice gallery has been created like the classic ICEHOTEL, where the inner walls have been made from ice blocks but with the addition of exterior walls made out of concrete and steel pipes. These pipes are drilled deep into the permafrost below to keep the indoor temperature at the ideal -5 degrees Celsius. The building is then thoroughly isolated so it won't let the cold out or any heat in. In the warmer months of the year, the 875 square metres of solar panels will harness the power of the sun to give an energy surplus that ensures the temperature will remain at -5.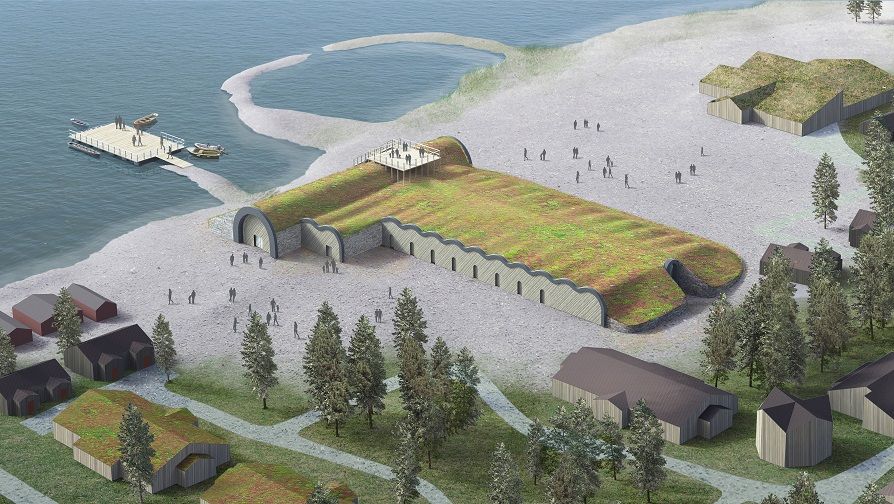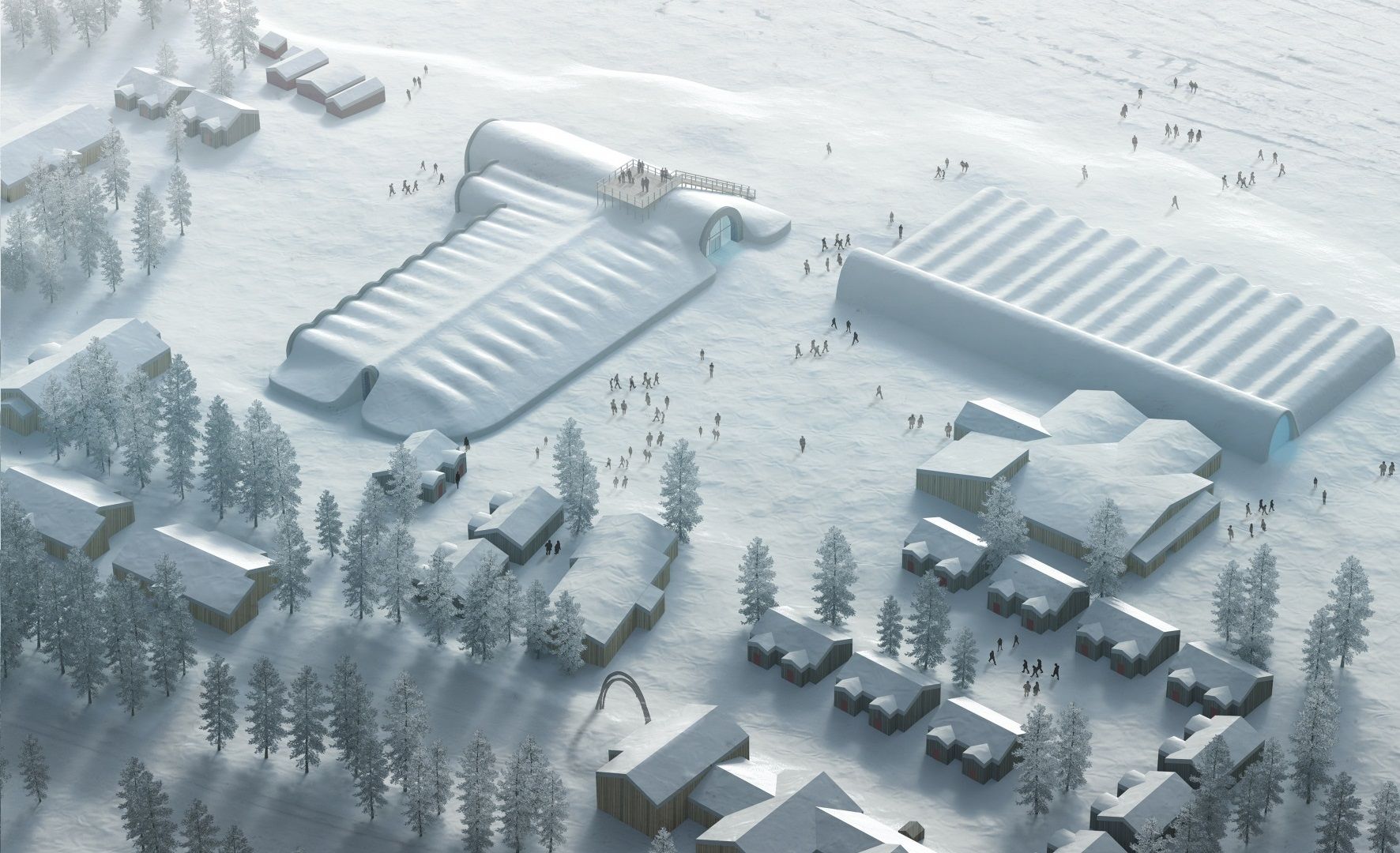 Guests can now combine their bucket list experience of visiting the original ICEHOTEL with not only the likes of seeing the elusive Aurora Borealis and enjoying husky sledding but also allowing you to sample the wonders of the Midnight Sun.
Here is a sample of the art that you will discover at the new ICEHOTEL 365: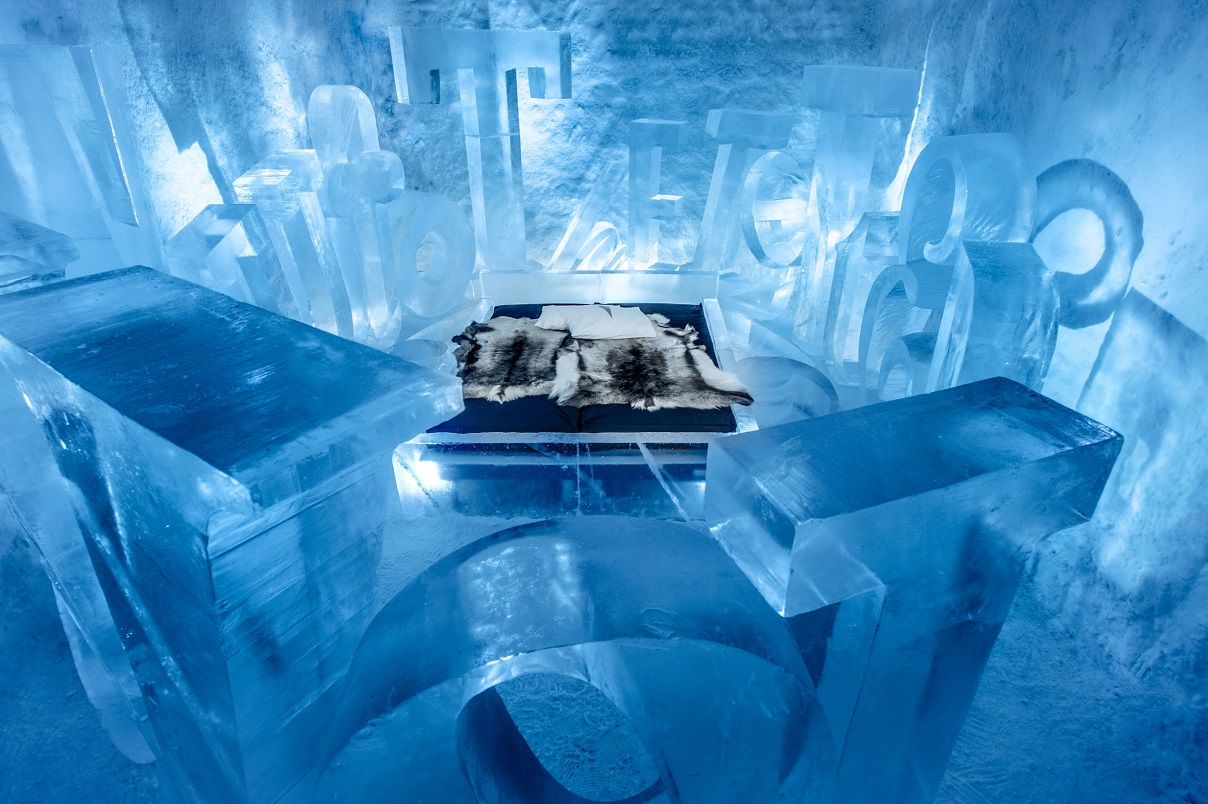 'You Are My Type' designed by John Bark and Charli Kasselback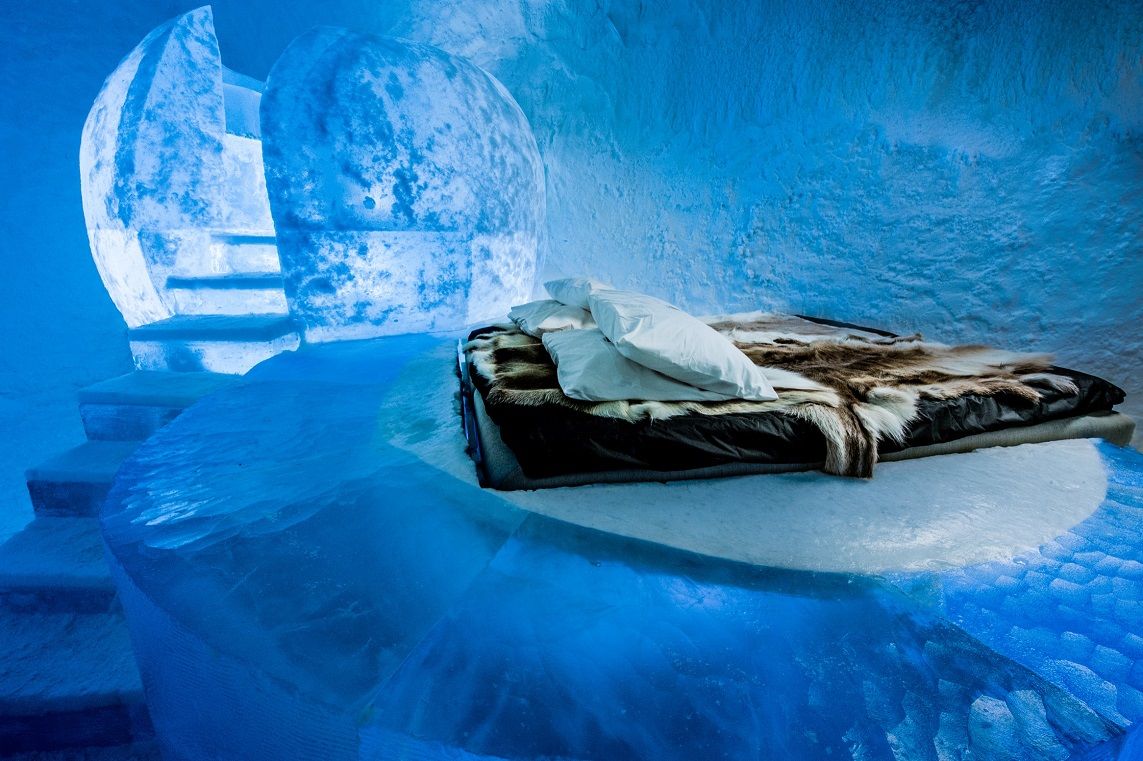 'Wishful Thinking' designed Marjolein Vonk & Maurizio Perron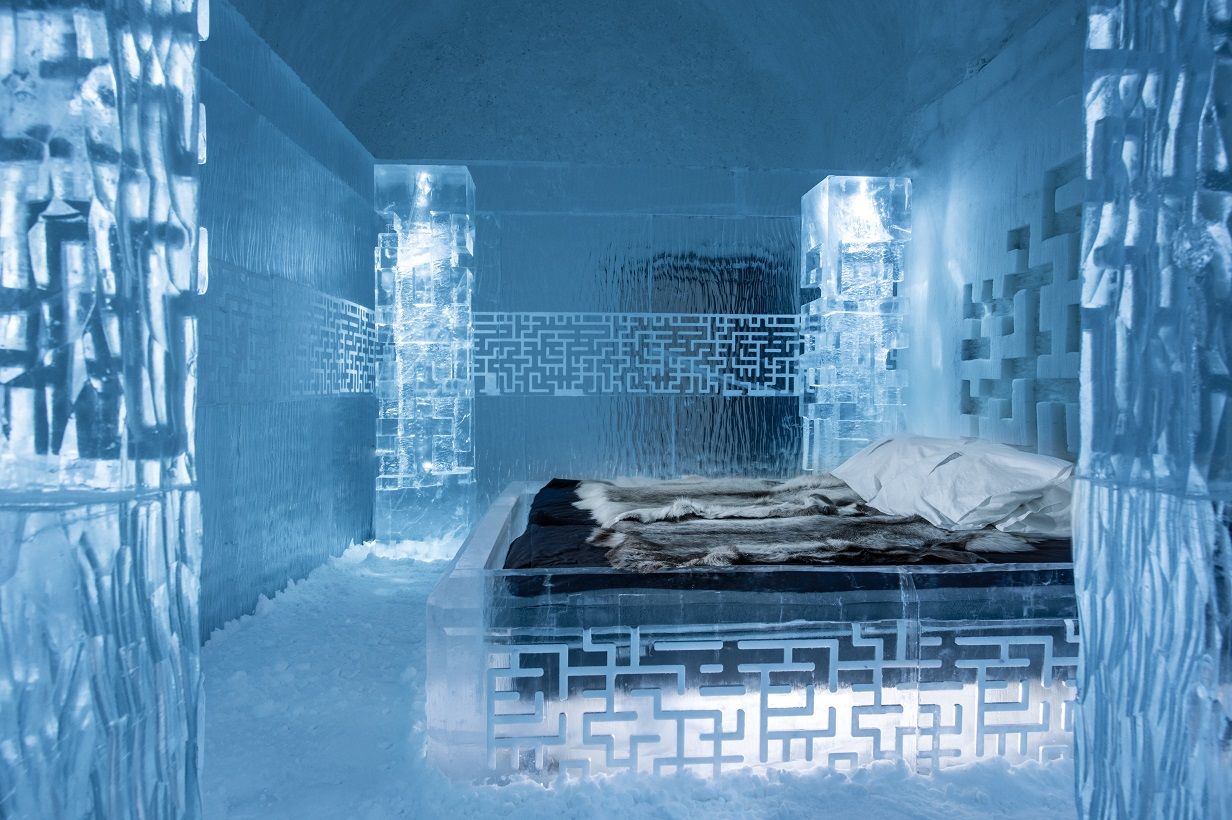 'Don't get Lost' designed by Tommy Alatalo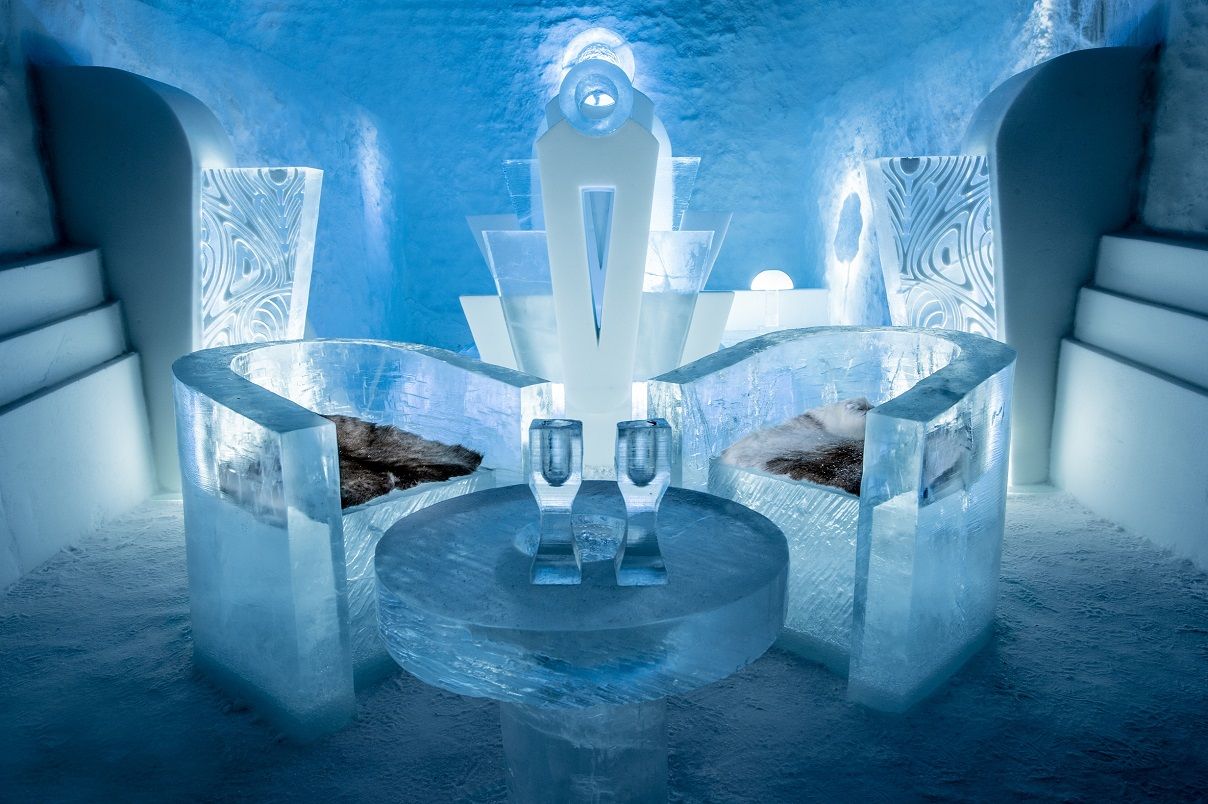 'Once upon a Time' designed by Luc Voisin & Mathieu Brison
Not to worry; for those who would still like to stay in a room that will only be around a few short months, the original ICEHOTEL will still be constructed alongside the year-round hotel.
---
To discover more about a reservation for ICEHOTEL 365, please contact our Travel Experts who will be thrilled to help.
Click here to view our new holiday featuring the ICEHOTEL
Photography by Asaf Kliger and www.icehotel.com, Tommy Alatalo, Marjolein Vonk & Maurizio Perron, John Bark and Charli Kasselback, Pin Pin Studio