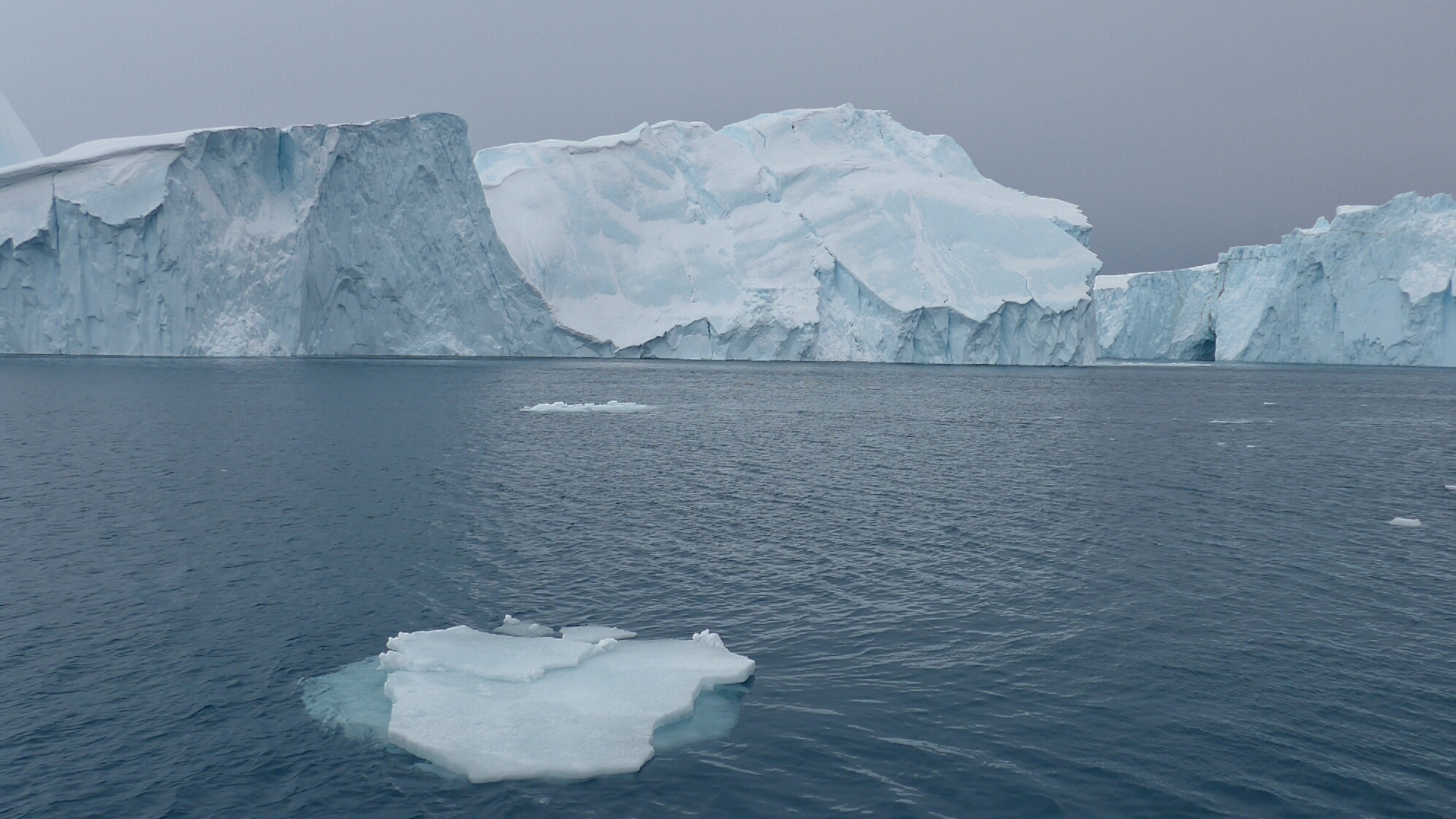 10 minutes by boat from the town centre and you reach the Ilulissat Icefjord, a point where the Jacobshavn glacier, driven by the Ice Cap, hits the sea. It's almost impossible to convey the calm, immense majesty of this glacier and the enormity of the icebergs that litter the landscape, without witnessing it first-hand. This is the most prolific glacier in the Northern hemisphere moving at a remarkable 40m a day in the summer. With walls over 100m above sea level in places, it really is the most astonishing natural spectacle and certainly the most starkly beautiful place I've ever had the fortune to visit.
Aside from the Icebergs, I also had the joy of being pulled over frozen lakes by a team of huskies, snowmobiled out into the mountains at twilight and took a wonderful snowshoe hike, to a beautiful vantage point overlooking the mouth of the Icefjord. There is something inherently soothing about the quiet crunch of the snow as you stroll the otherwise silent wilderness!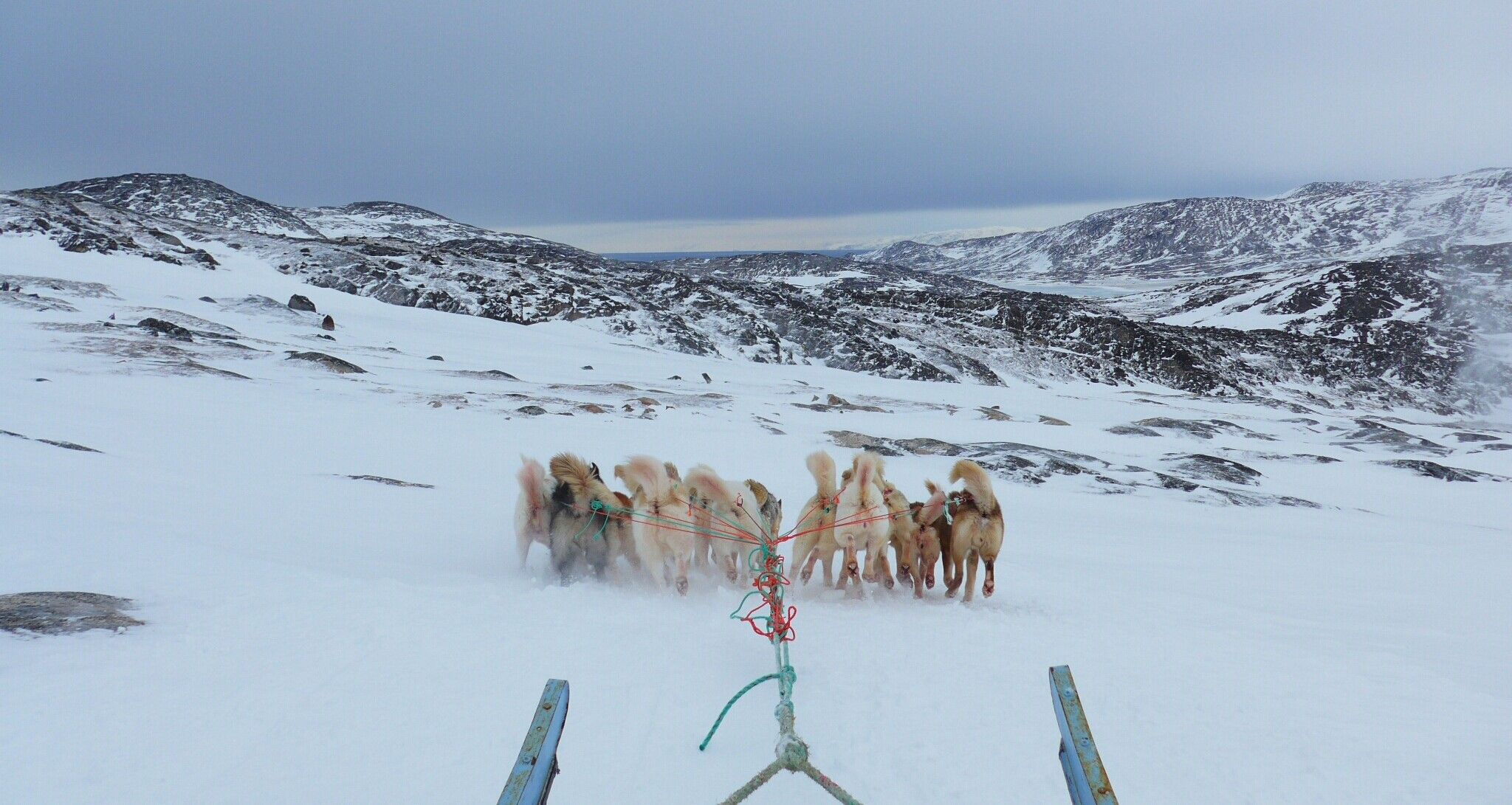 However, despite all the thrilling activities, possibly the thing that will stick longest in the memory was a show put on by the community, for the community, in the local hall. Expressive theatre in a language I understood not a word of, isn't my normal idea of Saturday night entertainment. But we were told good things about it so gave it a go. I didn't understand a word of course, but there was dancing, singing, much symbolism of Icebergs and even some break-dancing. It was hugely enjoyable and wonderful to see the way the performers interacted with the crowd, especially the kids who loved it. It was also an amazing insight into the way that the community supports each other and whilst I'm still none the wiser what the whole thing was about, I came away feeling like I had a slightly more balanced view of the people and their culture in the 21st century.
As I flew back over the Icy landscape, reflecting on the fact that I'd seen not a glimpse of the Northern Lights, my wonder for the destination remained undimmed. For anyone seeking genuine adventure and a glimpse into the way that people not only survive but thrive in the most hostile of Arctic environments, Greenland is a fascinating and thrilling place to visit.