Nothing evokes a more romantic image of winter than a cosy log cabin nestled in the trees and surrounded by deep snow. It starts as soon as you make your way back to your winter accommodation. There, shining through the trees is a single light guiding you along a snowy path to a warm haven from the cold where a sauna, a log burning stove and an evening of pure, unadulterated relaxation await.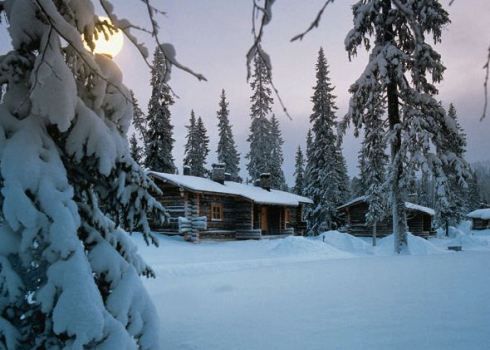 I have stayed in all manner of accommodation in my time from swanky 5-star establishments to a very basic wall tent in a far-flung (and bitterly cold) corner of Quebec Province but there is absolutely nothing as conducive to unwinding as a winter log cabin. Forget even the most luxurious of spa hotels, when it comes to relaxation and a great night's sleep, the log cabin reigns supreme.
I defy anybody to not feel their eyelids drooping within minutes
It is an intangible sensation one that is rather like being engulfed or wrapped in the kind of glowing tiredness that only comes from a long and highly satisfactory day spent dog sledding or snowmobiling or cross-country skiing in sub-zero temperatures. There is nothing more relaxing than to sit down in front of the fire with the intention of enjoying a good book. I say "intention" because, no matter how good the reading material, I defy anybody to not feel their eyelids drooping within minutes. That combination of silence punctuated by an occasional crackle from the stove is the most soporific I have ever experienced and I know that it's not just me who is affected in this manner.
Some years ago, a colleague of ours went to Finnish Lapland for the first time and after a day spent exploring the snowy landscapes on a snowmobile she returned to the warmth of her cabin to change for dinner.
"It was lovely, all warm and toasty. I sat down for a few minutes and the next thing I knew it was well past midnight!"

Image: Lapland Hotels
There is of course a problem associated with all this cabin-induced sleepiness, the problem being that you might well miss the Northern Lights should they come out to play while you are gently dozing. Fortunately, most places in Finnish Lapland now have Aurora Alerts and will notify you when the Aurora has been spotted in the vicinity. It is a very useful and reassuring tool and one that can really help in the quest to tick the Northern Lights off your bucket list. Just don't do what I once did and turn the sound down. Waking up the next morning to find an unheard alert on your phone and then having to listen to everybody else at breakfast waxing lyrical about the amazing night sky is, at best, sobering.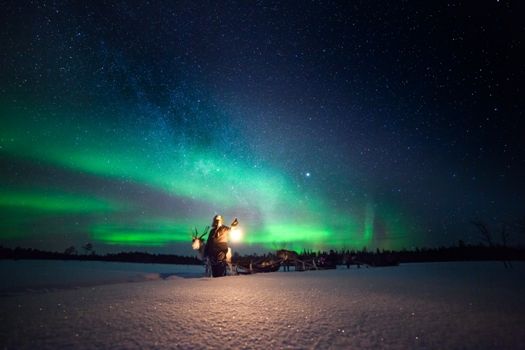 Image: Antti Pietikainen
three big bucket list items
For me, there are at least three big bucket list items associated with travelling to Finnish Lapland and staying in a cosy log cabin surrounded by deep snow was always one of them. The fact that the cabin also provides the perfect base for the likes of dog sledding and hunting for the Northern Lights simply adds to the allure.
That's just as long as you can stay awake of course!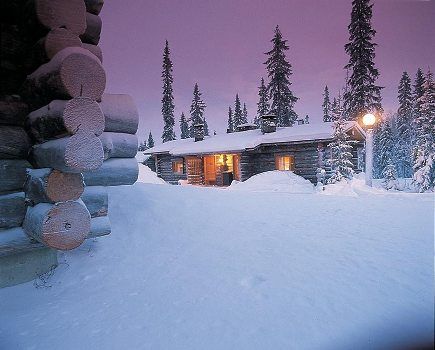 Image: Lapland Hotels
---
Fancy staying in a log cabin or winter cottage? Here are some of our favourites:
Torassieppi Reindeer Farm and Cabins