Often referred to by their Latin name, the Aurora Borealis, the Northern Lights are with out doubt one of the most spectacular sights that Mother Nature has to offer. It is hardly surprising then that they make it onto a lot of our bucket lists! It is hard to describe what it is like to be in a remote snow-covered setting, staring up at the starry sky as streams of colours dance in waves above your head. It is because of our passion for helping others see the Northern Lights that we have put together this quick guide to help you find out all you need to know about the elusive Aurora to help you choose the perfect destination for your Arctic adventure this winter!
Where to go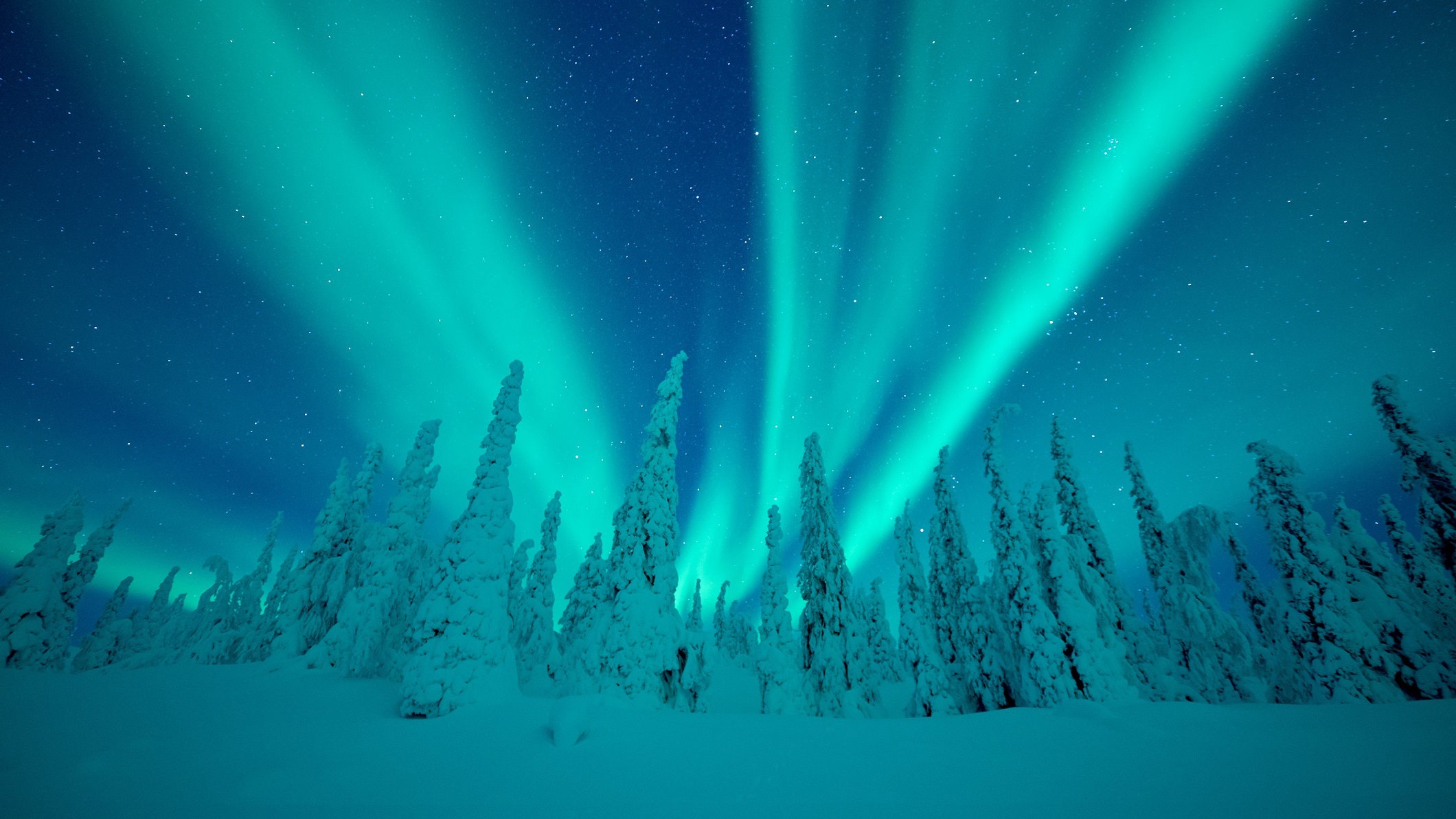 Despite what you might read elsewhere, there is no one place that can guarantee you will be lucky enough to witness the Northern Lights on your holiday. However, there is an area where they appear more often than anywhere else in the Northern hemisphere. This area is known as the Aurora Zone. Situated at a latitude of approximately 66°N - 69°N, the Aurora Zone covers most of the Arctic Circle, including Finland, Sweden, Norway, Canada, Alaska and Iceland. However, simply flying to a Nordic city in the Aurora Zone is also not going to give you the best chance of witnessing the Northern Lights as you also need to make sure that you escape any light pollution. Just like if you want to see the stars, this means escaping the cities and towns to really maximise your chances of seeing the Aurora. It is for this reason that all of the Northern Lights activities featured in our holidays to the Arctic all take place in remote settings, away from light pollution, to make sure you are guaranteed the darkest skies possible and thus the best chance of viewing the Northern Lights!
When to travel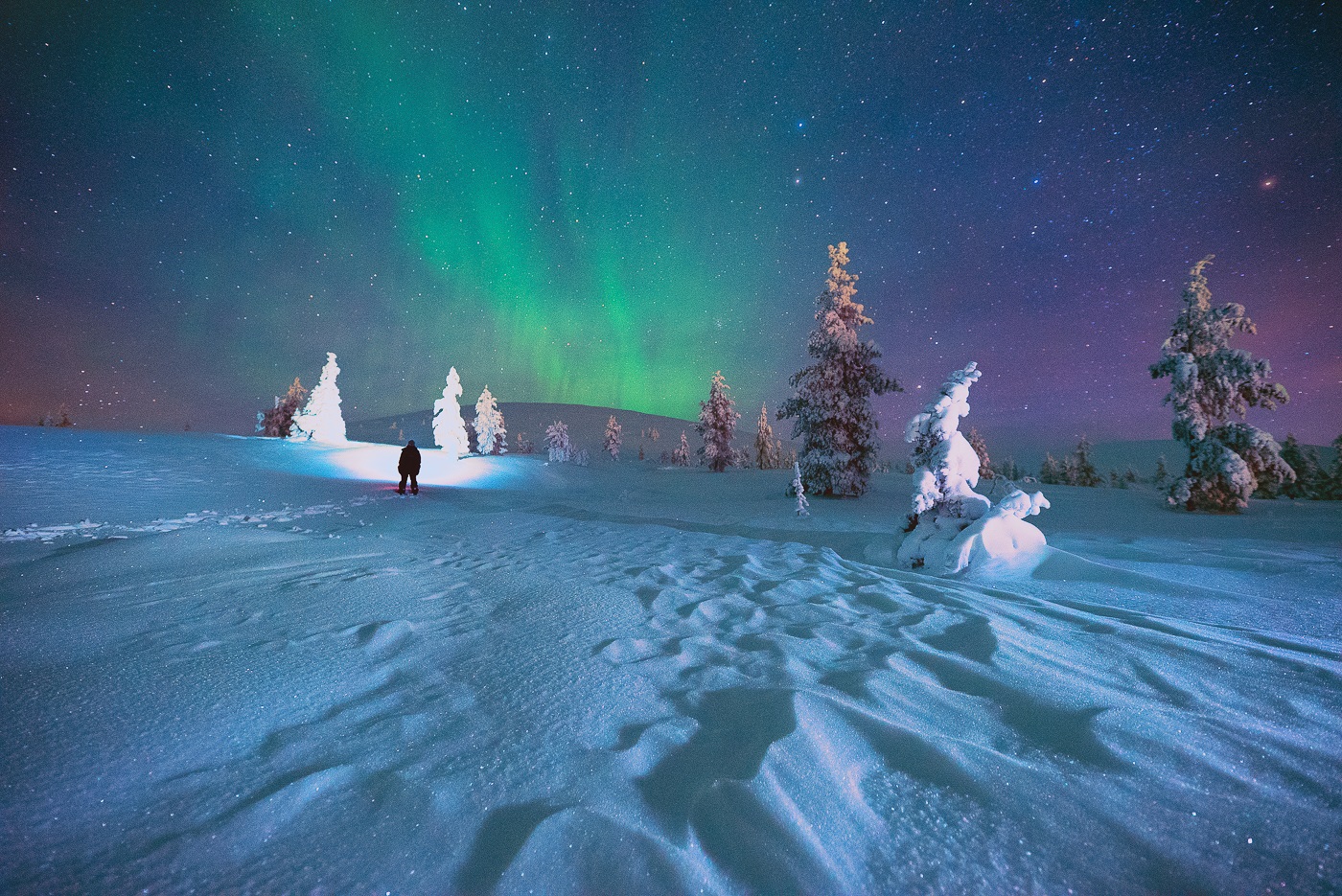 Although the Northern Lights can occur throughout the year, they aren't always visible. For example, between the summer months of June and August the Arctic Circle welcomes the phenomenon known as the 'Midnight Sun', where the sun is visible for 24 hours a day. It isn't until the dark skies return to the Arctic Circle that the Aurora Borealis can be witnessed again. Although the Aurora can be seen from as early as late August, here at Artisan Travel, we like to combine the incredible phenomenon of the Northern Lights with some truly unforgettable winter landscapes and activities to give you some real bucket list experiences. This is why our Northern Lights activities run from December to April to give you the chance to witness the elusive lights with some spectacular snow-covered landscapes as a backdrop.
How to hunt for the Northern Lights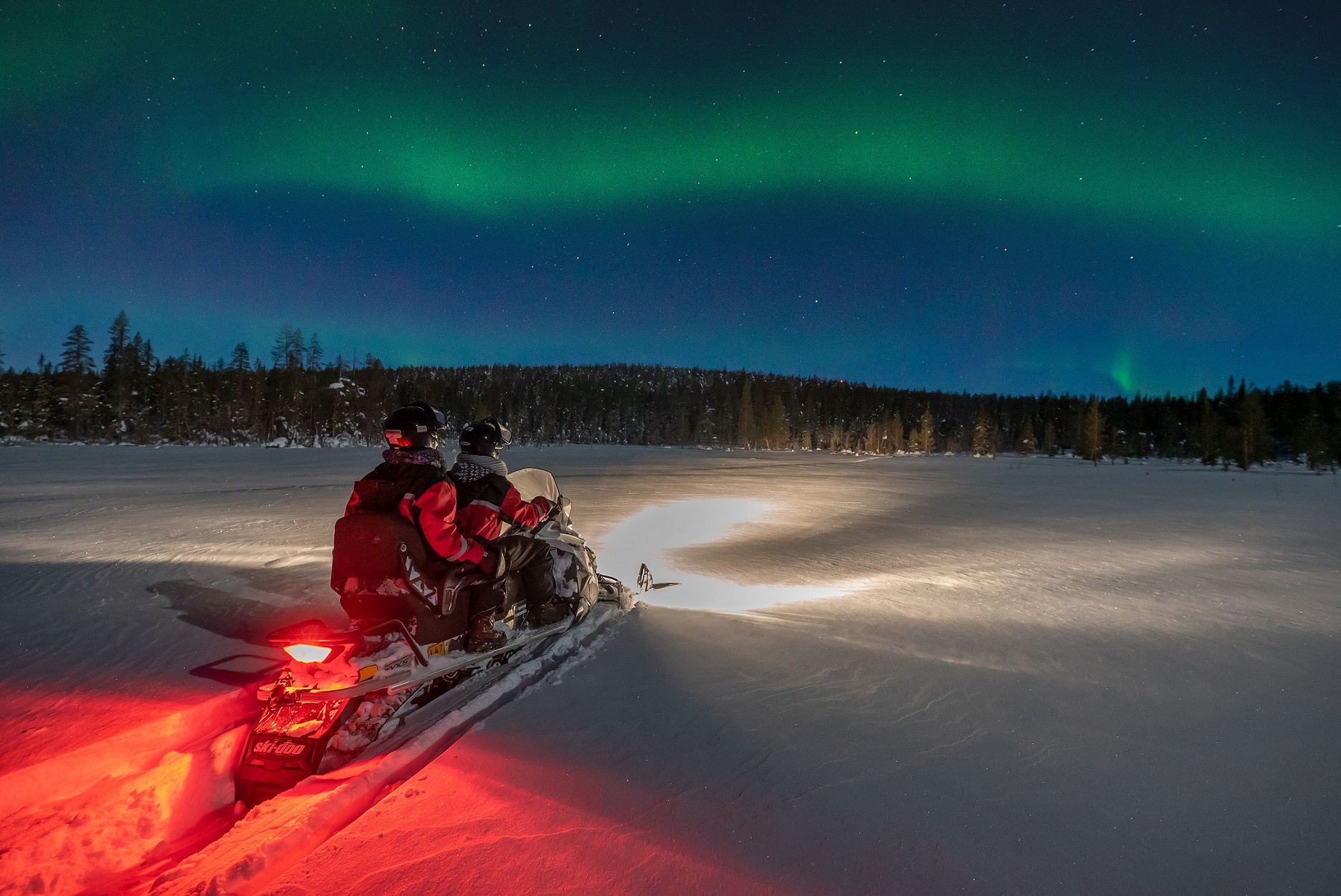 As heading to a remote location is a critical part of giving yourself the best chance of witnessing the Northern Lights, it is perhaps unsurprising that expert local knowledge is crucial to any successful Aurora hunt. After all, who knows the best spots for seeing the Aurora better than a local or a seasoned expert! It is for this very reason that all the destinations we offer use expert guides to lead their Northern Lights activities to help give you the best possible chance of seeing the Northern Lights in all their glory for yourself. However, as well as offering expert guides, our friends in the Arctic also have a range of thrilling options to help you go in search of the Northern Lights. From horse riding safaris to snowmobiling adventures, reindeer sleigh rides to snowshoeing searches, there are plenty of exciting ways to search for the Northern Lights on our winter holidays. As well as this, we also offer a range of Aurora accommodation to help you search for the Northern Lights without even having to get out of your bed if you don't want to!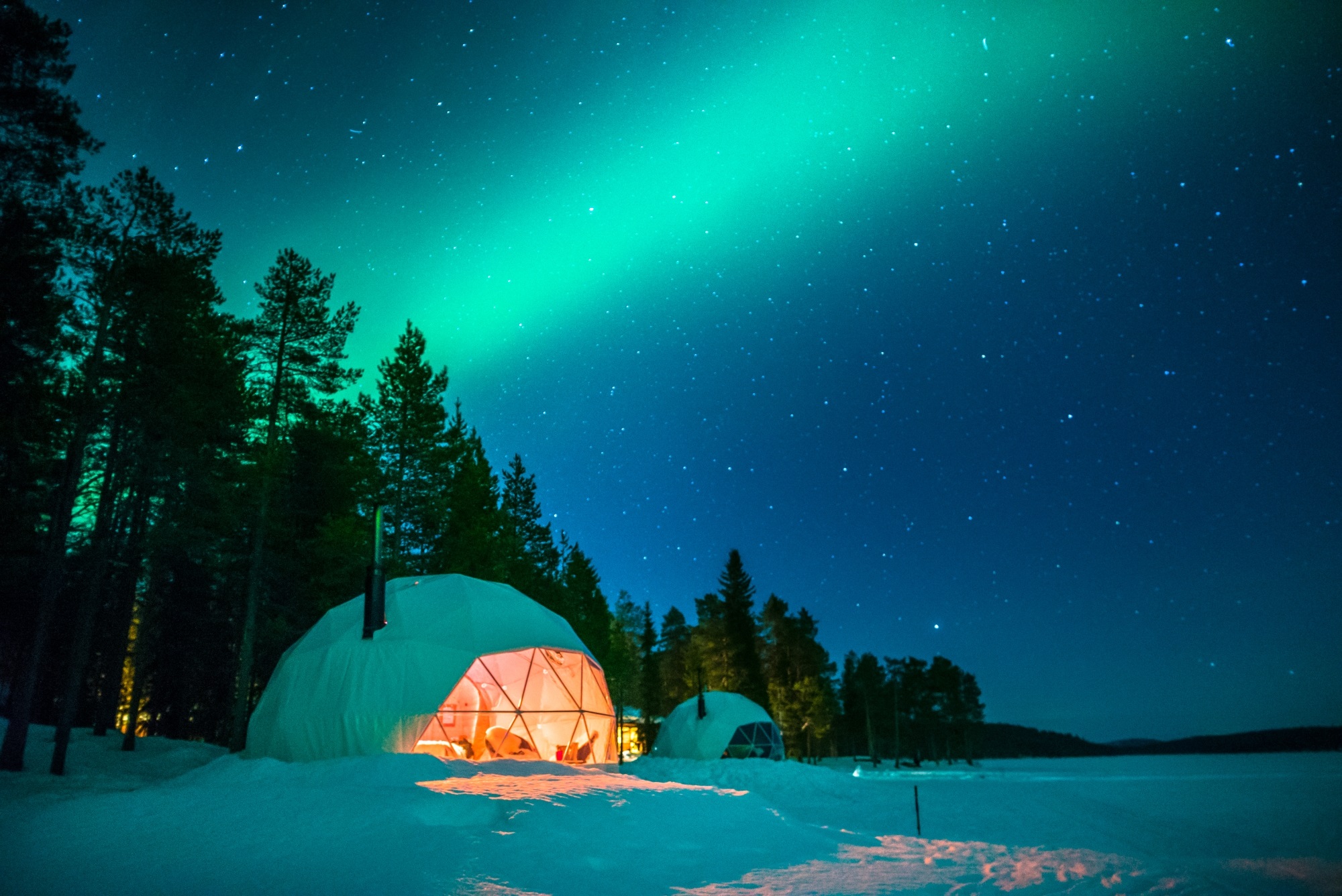 Ask an expert
While ticking the Northern Lights off your bucket list might be a priority for you, we also understand that there are many aspects that make a holiday a truly memorable experience. It is for this very reason that we make sure that our Artisan Travel Experts have visited the destinations we feature, stayed in the hotels and tried their hand at the activities too. It is their first-hand experience that means that they are able to help you pick the best destination for your needs. So, whatever you are after why not give us a call today on 01670 789 991 to start planning your Northern Lights adventure.
---
Image Credits: Antti Pietikainen