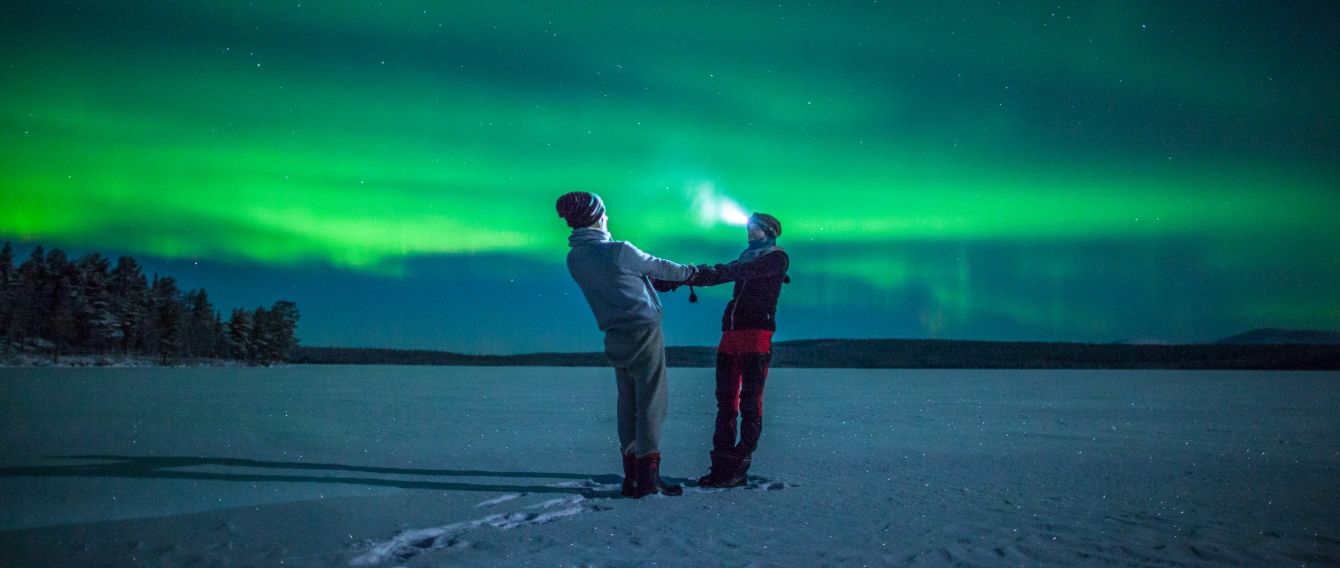 Bucket List Feeling
Image credits: Antti Pietikainen, Futurismo Azores Adventure, Iceland Pro Travel
That Bucket List Feeling
"A number of experiences or achievements that a person hopes to have or accomplish during their lifetime." Source: Oxford English Dictionary
Dream fulfilment is all the rage right now and as our knowledge of this amazing planet grows, the list of "must see" and "must do" experiences seems to lengthen almost daily. Currently, there appears to be a move away from the gathering of material possessions and a burgeoning trend towards the accumulation of a different kind of wealth, a wealth based on experience and memory. From whale watching to swimming with dolphins, dog sledding to the Northern Lights, our precious travel time is increasingly devoted to ticking off bucket list items and, bucket list destinations.
This is exactly what drives us here at Artisan Travel. We are not in the travel industry to become rich in monetary terms because we believe that there are far greater riches to be found during our journeys to the Arctic, to South America, to Alaska, to The Yukon and other remarkable and unforgettable destinations.
As we travel, we question everything because local knowledge is what we believe leads us to the greatest experiences. All our trips are designed in conjunction with our local partners in the destination to ensure that an Artisan Travel holiday ticks all the important boxes.
There is so much to see and so much to do in this life and not a huge amount of time in which to do it all. Through our extensive and, admittedly, not exactly arduous research, we aim to make it easy for our clients to fulfil their bucket list ambitions.
In essence, we are your shortcut to the best possible holiday.
About Bucket List Feeling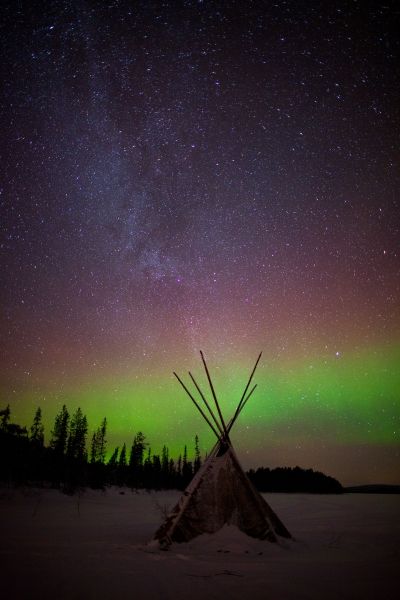 Winter Bucket List
"Live the life you have imagined" Henry David Thoreau
Traditionally, winter holidays meant either a ski trip or a flight south in search of the sun. However, in the last decade or so, winter travel has thrown up an absolute wealth of unforgettable experiences.
Imagine dog sledding through a snowy forest or gazing in awe at the dreamy Northern Lights. How about retreating to a cosy log cabin after a day in the crisp winter chill or spending the night in a glass igloo with the Arctic firmament overhead? Alternatively, why not spend the night at the IceHotel or head north on Alaska's Dalton Highway just like the Ice Road Truckers?
There are so many winter activities and experiences that we wouldn't have thought possible or even contemplated just a decade ago. The Scandinavians embrace winter as a time to be outside and active and we are delighted that their enthusiasm seems to be catching on further afield too.
The Northern Lights
The Northern Lights or Aurora Borealis top just about every bucket list and once you have witnessed their celestial splendour, it is not hard to understand what all the fuss is about.
To stand on a frozen lake somewhere north of the Arctic Circle and behold the ink-black sky ablaze with shimmering and swirling green light is something everybody should try to do at least once in their lifetime.
Stay in or visit an Ice or Snow Hotel
Every winter, the best ice and snow designers, sculptors and artisans gather in Northern Scandinavia to build spectacular monuments to winter architecture.
The original IceHotel in Sweden, the fabulous Igloo Village in Norway and the winter village at Torassieppi, Finland are just three examples, and all of these outstanding constructions represent a true labour of love because come the spring thaw, they all melt away again.
This means that every year sees a brand new design at each destination ensuring that every Ice and Snow Hotel is unique; so whether you choose to stay the night or simply visit, what you see will only be there for a few short months before disappearing forever.
A Husky Safari
Nothing quite encapsulates our image of the North, or the call of the wild if you like, so much as driving a team of huskies across a winter-white landscape. That sense of trail freedom is something you can only fully appreciate once you are gliding across a pristine wilderness with only the pitter-patter of canine paws and the swish-swish of your sleds' runners breaking the near perfect silence.
Read more
The Arctic
Bucket lists are as much about destinations as they are experiences and for many, simply being north of the Arctic Circle is a dream in itself. Landing at one of either Finland, Sweden or Norway's most northerly airports is like arriving on a completely different planet; a planet that is blanketed in white and where life moves at a wholly different pace. Life in the Arctic is lived very, very differently than it is in our large cities so be prepared to embrace the Great Outdoors but also to slow down, relax a while and simply marvel at the astonishing winter beauty.
Nordic Summer Bucket List
"Life isn't about waiting for the storm to pass...It's about learning to dance in the rain." Vivian Green
"He's pining for the fjords"
We know it sounds corny but once you've visited Northern Scandinavia during the summer it's not hard to feel considerable empathy for Monty Python's dead parrot. The Norwegian fjords are but one jewel in the Nordic crown but once visited who wouldn't miss those vast inland waterways with their steep and dramatic tumbling walls of rock?
The fjords are a geological masterpiece but then much of Finland, Sweden, Norway and Iceland display Mother Nature at her absolute best. Even better, this is the land of the Midnight Sun where 24 hours of summer daylight provide hour upon hour of exploration time.
From Finland's lakes and forests where brown bear make their homes, to Sweden's majestic mountains, Norway's most northerly archipelagos are perfect for a relaxing driving holiday and , when it comes to natural wonders, Iceland is just one big fancy Dan show off.
The Midnight Sun
If you are anything like us then you'll want to make the absolute most of your holiday time. One of the reasons we love travelling to the likes of Norway and Iceland in summer is that the Midnight Sun grants us 24 hours of daylight allowing us to pack in even more exploring.
When travelling to the fjords and island archipelagos of Northern Norway or packing in as much of Iceland's spectacular geology as possible, a bit of extra daylight comes in very handy indeed. This is especially the case on a self-drive holiday because you really do have all the time in the world to set your own pace.
To anybody living below the Arctic Circle, the Midnight Sun can be rather disorientating. Standing in broad daylight at midnight or looking at the sun in the northern skies is something with which we are totally unfamiliar.
Nevertheless, we would recommend it to anybody. 24 hours of daylight can be both energising and revitalising and it is certainly something you'll never forget.
Wildlife
The Nordic regions boast some of the world's most magnificent Arctic wildlife including brown bears in Finland, whales off the coast of Norway, and moose in Swedish Lapland.
Read more
Iconic Landscapes
Norway and Iceland are the standout countries when it comes to summer landscapes.
Norway's fjords are at once dramatic and stunningly beautiful with steep rocky cliffs tumbling vertically into the chilly waters below. Just as striking is the Norwegian coastline with its spectacular archipelagos. The islands are simply asking to be explored and a superb network of interconnecting roads and ferries make doing so an absolute pleasure.
Iceland's remarkable volcanic geology is famous the world over. Where else can you find magnificent waterfalls, geothermal geysers, lava fields, mountains, rift valleys, volcanoes, glaciers and much, much more? Iceland even has two divergent tectonic plates (Eurasian and American) where you can swim between continents!
Small-Ship Cruises
Forget those huge "dream liners", it is the smaller cruise vessels which really allow you to explore Iceland and Greenland's striking coastlines and in the summer months, there can be few places more beautiful than the Arctic. From a 224 berth vessel, you can keep an eye on the ever-changing landscapes and watch out for wildlife on shore, birdlife and of course, sea life such as whales. A series of shore excursions mean that you will also witness the main sites on land too.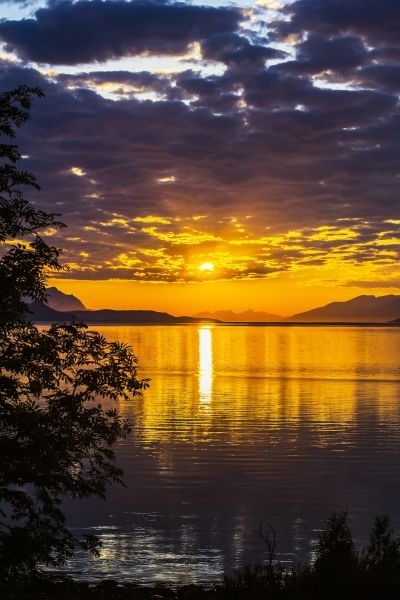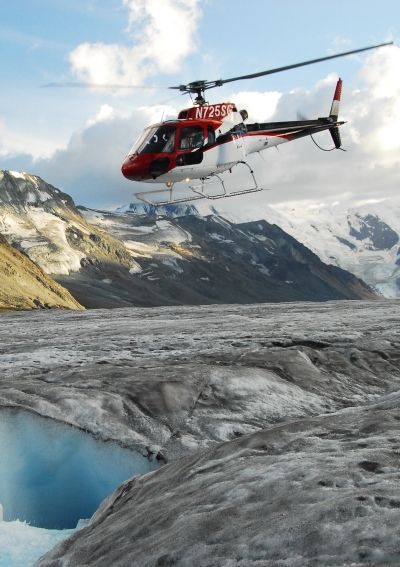 North American Bucket List
"Don't you ever get the feeling that all your life is going by and you're not taking advantage of it? Do you realize you've lived nearly half the time you have to live already?" Ernest Hemingway, The Sun Also Rises
Places Where Dreams Come True
There aren't many places in the world which are still considered to be "Last Frontiers" but if anywhere still deserve such a title it is the likes of Alaska, The Yukon and Manitoba. Here on the edge of what we might call polite civilisation are thousand upon thousand of square miles of unspoiled wilderness. These landscapes change dramatically between winter and summer but regardless of when you visit, they provide some of travel's greatest experiences.
Winter Magic
What a place! Twice the size of Texas and simply spectacular, Alaska ticks so many boxes. Winter can be harsh in the 49th state, especially in the north, but the rewards for travelling are immense.
Alaska's landscapes are breathtaking from the ground and even better when you are in the air. Flying from Anchorage to Fairbanks affords jaw-dropping views of North America's highest peak Mount McKinley (Denali) and the vast unspoiled wilderness that surround it. Fly even further north and you cross both the mighty Yukon River and the Arctic Circle as the terrain becomes increasingly inhospitable but indescribably beautiful.
From Fairbanks, you can join a minibus tour up the Dalton Highway (of Ice Road Truckers fame), hunt for the Northern Lights or bathe in the hot springs at Chena. A bit further south, near Girdwood, you can take a helicopter trip over the Colony Glacier and even land on the glacier itself or, not far outside Anchorage, how about a dog sled trip along the Eagle River pulled by dogs belonging to four-time Iditarod Champion Dallas Seavey*?
Of course, dog sledding is Alaska's favourite sport and there can be few greater tests of human (and canine) endurance than the annual Iditarod, a 975-mile race across some of the most inhospitable terrain in the Northern Hemisphere. There is nothing to compare with the Iditarod experience and atmosphere and, for dog lovers, actually being there during the race is like being in a dog owners dream.
*Dallas Seavey crossed the finishing line in Nome to win his fourth Iditarod on 15 March 2016. He was denied a 5th victory in 2017 by none other than Mitch Seavey.......his father!
Read more
Wilderness Trails
Alaska and especially The Yukon were where the last great gold rush happened in 1898. A vast wave of humanity drifted north lured by the promise of untold riches. The vast majority didn't even make it to the goldfields such were the privations of the journey across a stunning yet unforgiving wilderness.
These days it's a tad easier to traverse these huge tracts of land but the adventurous spirit is still very much in evidence in these "last frontiers". Many gold rushers made their way to the Klondike on the Yukon River so how about following in their wake on a six-day canoe trip with riverside camping?
Wilderness Retreats
There are few places in the world that do wilderness lodges better than Alaska. Many of these remote lodges are only accessible by float planes which land on the neighbouring lakes and they represent the perfect and idyllic retreat surrounded by nothing but pure nature.
Wildlife
Where do we start? Canada's Manitoba has become the "go to" destination for Polar Bear watchers and nowhere are they more visible than at the wonderfully remote Nanuk Polar Bear Lodge which is a 90-minute flight from Churchill. Couple Polar Bears with the opportunity to go kayaking - or even swimming – with Beluga Whales and you surely have the wildlife trip of a lifetime.
Mediterranean and Atlantic Bucket List
"The important thing is not how many years in your life but how much life in your years." Dr Edward Stieglitz
Life Beyond the Beaches
We tend to associate the Mediterranean and, to a lesser extent, the Atlantic Coast as "sun, sea and sand" destinations where a holiday amounts to not much more than lightly grilling under a burning sun. However, dig just a bit deeper and travel just that little bit further and a whole new world better known to the locals than tourists will soon reveal itself.
Active Exploration
Europe's quieter corners just lend themselves to active exploration.
Croatia is famed for the beauty of its coastline but head inland and you'll discover breathtaking national parks which are just begging to be explored by bike, on foot or in kayaks.
Whale watching and swimming with dolphins are listed near the top of many a bucket list so why not tick both off in one fell swoop during an active week in the Azores?
Rest and Relaxation
Croatia's Dalmatian Coast is indescribably beautiful and a small-ship cruise is undoubtedly the best way to kick-back and enjoy it. Dotted with hundreds of small islands some inhabited, some uninhabited, this stretch of coastline boasts amazing towns and villages which become increasingly Venetian in architecture as you head north.
Gentle strolls and leisurely seafood lunches in historic towns such as Korčula and Hvar are what a relaxing holiday is all about. The island of Mljet with its two inland seawater lakes (one with a small island and monastery) and the historic city of Dubrovnik are just two more jewels in what is a very heavily decorated crown.