Situated on the harbour, the small row of the hotel building and cottages that make up Hamn i Senja (the hotel on the island that we use for our trips) are overlooked by a dramatic fjord, with high cliffs and dazzling blue water providing a ridiculously attractive backdrop to your stay. The food is a real taste of the island – we sampled cod tongue, Arctic char and cloudberry pudding during our stay.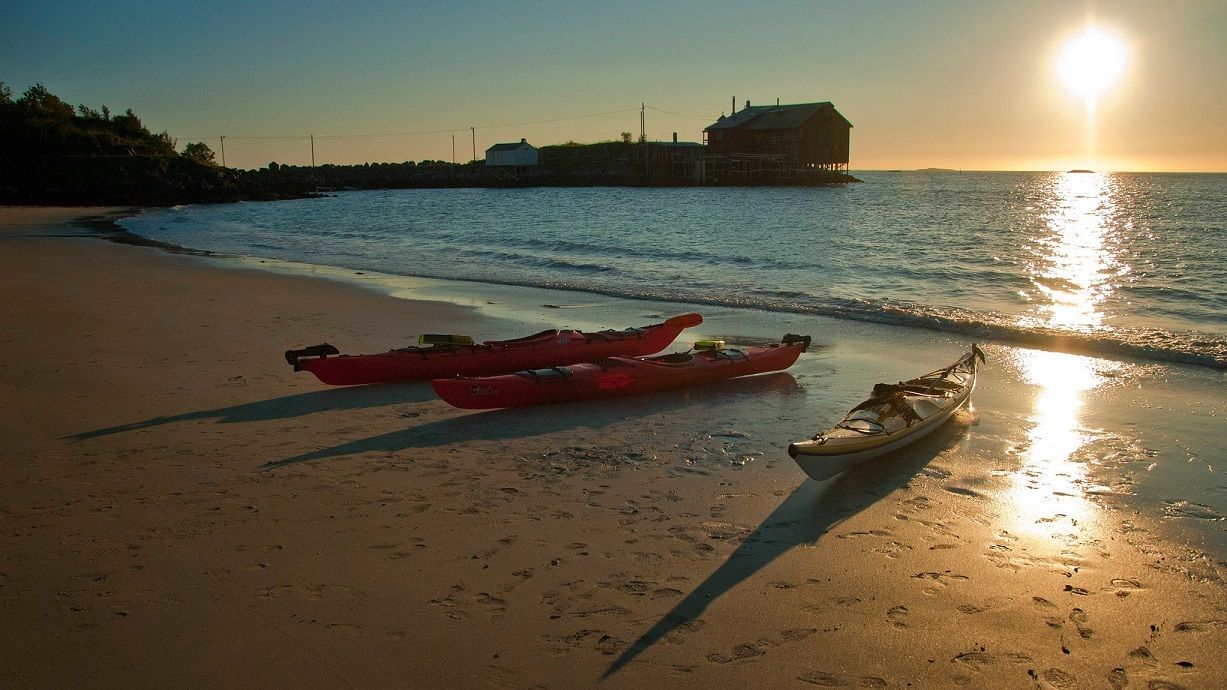 As we toured the hotel, all around us guests were heading out on bikes, pulling their kayaks into the water, returning with their fishing tackle, or simply sitting outside enjoying cocktails in the sunshine. This was clearly a place where guests come to take full advantage of the long summer days.
Another night was spent on the island of Sommarøy, at the recently renovated Sommarøy Arctic Hotel, another picture perfect harbour-based hotel.
The owner, Kjell, was a man of great charm and plentiful stories and he delighted us with tales of recent guests – the football club owner who helicoptered in, a president's wife who made a brooch from the coral on the beach, and the disagreement at a political fishing trade meeting that was readily resolved with a hike and a beer.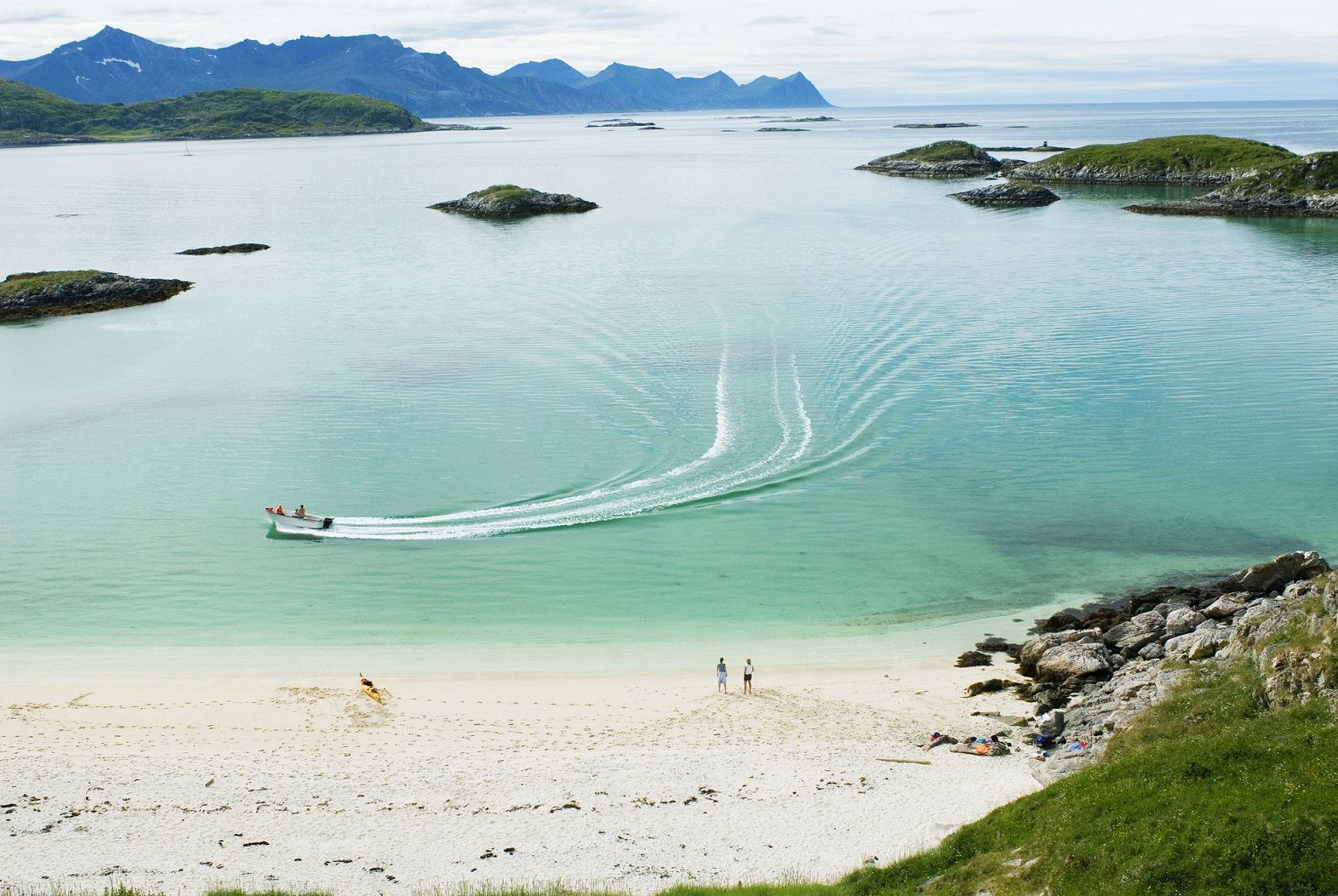 As the sun cast its golden glow, Kjell took out his guitar and entertained us with a song. We sat around the fire in their cosy lounge area and felt truly welcomed.
---
Read 'Part 4: Experiencing the Midnight Sun' here
---
Spend a night in Senja and Sommarøy on these holidays:
Tromso - Midnight Sun Short Break
---
Photography by Hamn i Senja, C.H. - Visitnorway.com, Innovation Norway