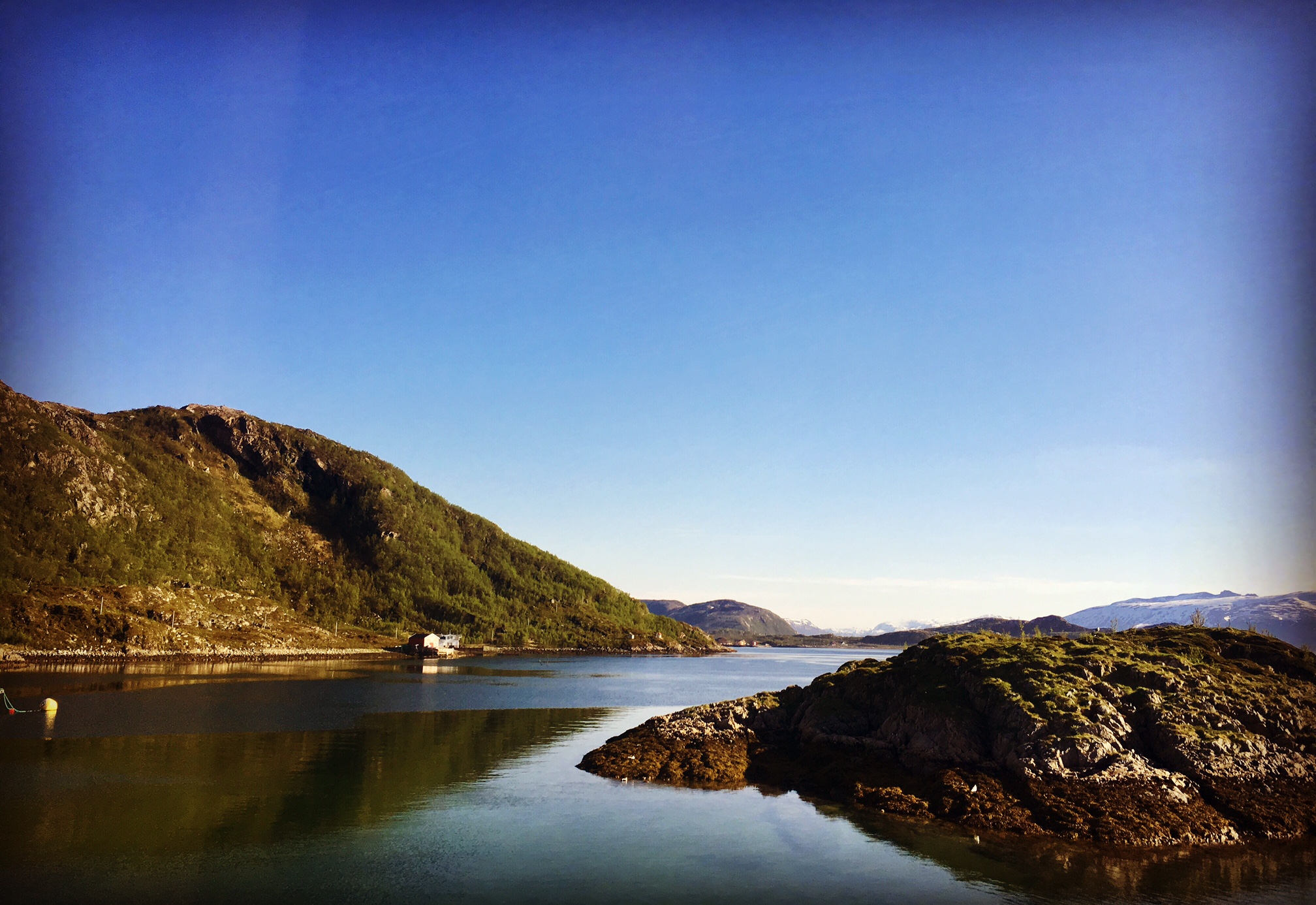 Part of our tour included a wonderful RIB boat safari at around 11 pm in total daylight. As our boat sped across the still water, I realised that leaving this remarkable region would be difficult. Our guide took us to where the puffins dig their nests (they burrow underground) and we were soon surrounded by a group of puffins (or, to use the correct collective noun, a circus of puffins). Despite their excellent underwater skills, puffins are not the most adept at flying and flap in a rather over-eager and directionless way, making them look completely ridiculous but utterly adorable. We also caught a glimpse of sea eagles, hovering high above the water, before swooping down to pluck a fish in a graceful manner which put the puffins to shame.
At midnight we stopped to take in the sun, sitting low on the horizon, but steadfastly visible in the Northern sky. This was a perfect end to the day and will, of course, become another wonderful memory for me of Norway. Whilst most people visit this region for the Northern Lights, having seen the array of incredible colours and light that summer can bring, I would wholeheartedly recommend a visit to Northern Norway in the summer months.
---
Missed my previous blogs about Northern Norway? You can read them here!
Part 1: A Nordic Summer Adventure
Part 2: Whale Watching from Andenes
Part 3: The Idyllic Islands of Senja and Sommarøy
Or, discover our Nordic Summer Collection here