Nevertheless, we also understand that not everyone has the time or the annual leave to enjoy a week-long break during the winter months! That is where our bucket list short breaks come in. We have selected some of our favourite trips which are all under a week, to help give you some inspiration and get out enjoy bucket list experiences this winter. So, in no particular order here they are: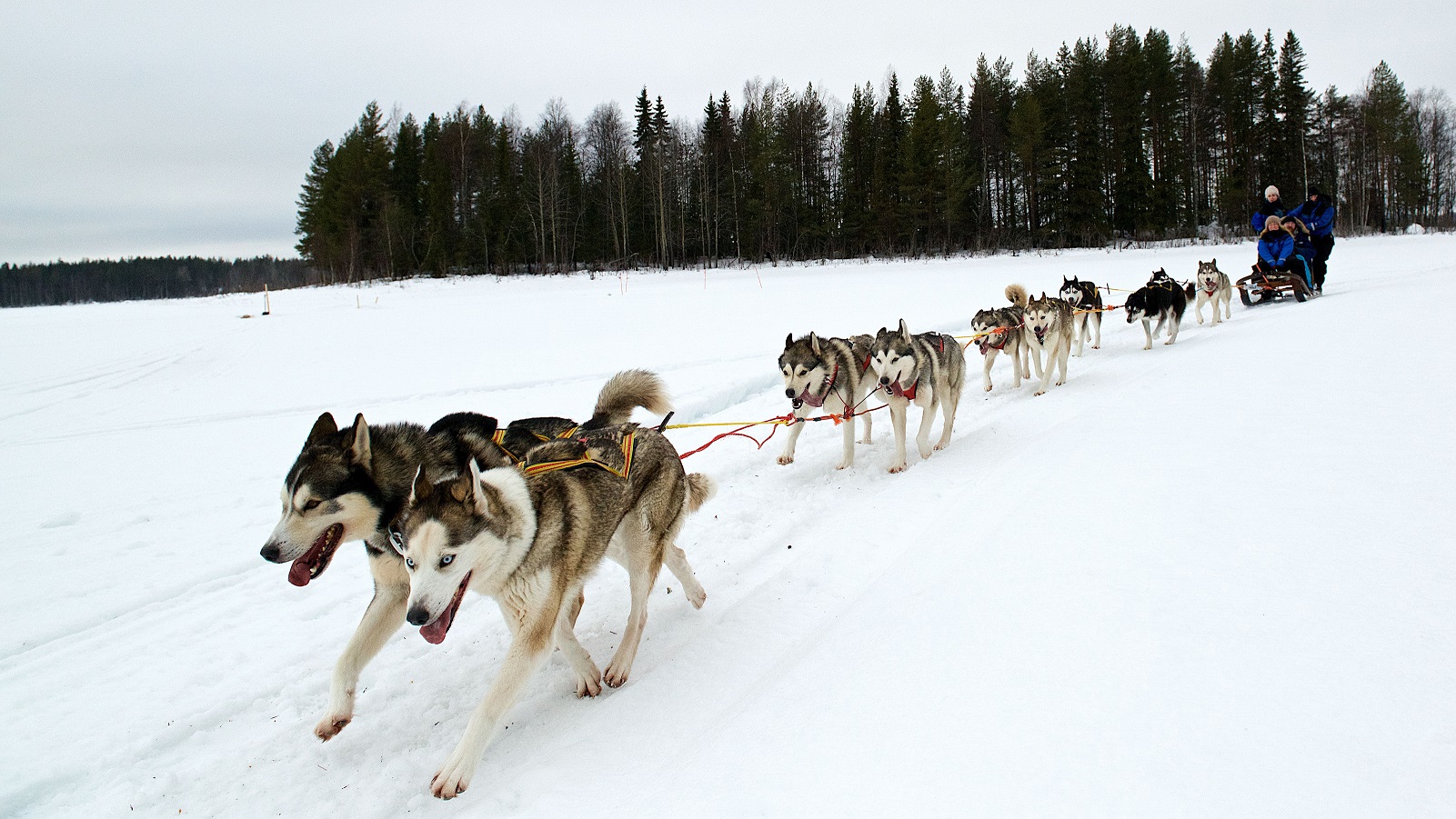 With a huge selection of Arctic activities to choose from, excellent accommodation and an exceptional range of food on offer at its restaurant, Sörbyn Lodge is a great choice for a winter short break. Located in Swedish Lapland on the edge of Lake Vitträsket, our tailor-made holiday to Sörbyn Lodge enables you to have a fully customisable winter experience. So, whether you are looking for an adrenaline rush on a husky sled tour or snowmobile safari, or you're wanting to take it easy as you visit a reindeer farm or try your hand at ice fishing, Sörbyn Lodge has you covered. Plus, the beauty of our tailor made tours is that if you want to turn your short break into a longer one, you can!
Click here to find out more about our tailor made break to Sörbyn Lodge
2) Harriniva – Powder Pro Snowmobile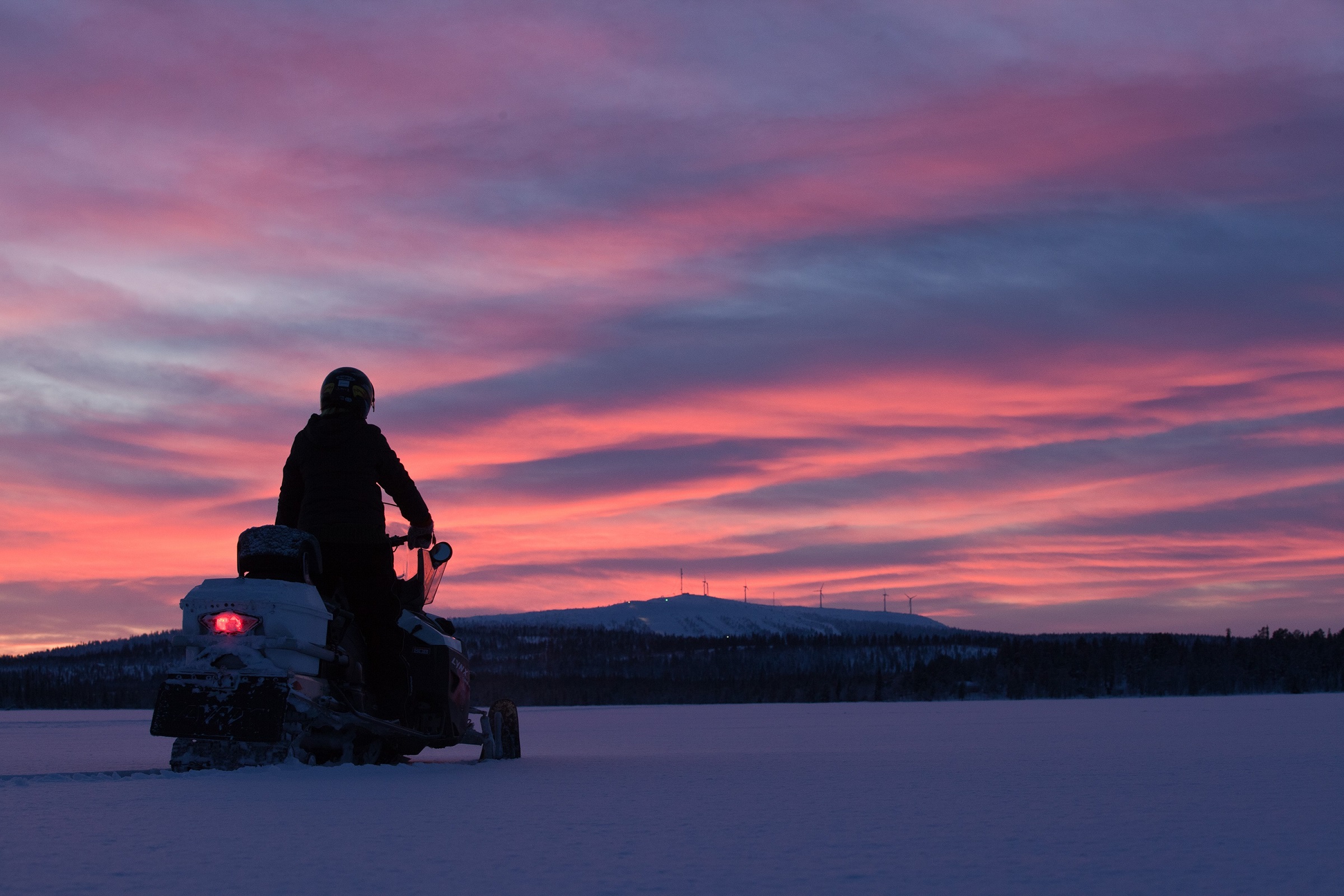 If you are looking for a quick fix of thrills and adventure then it is safe to say that speeding through the frozen landscapes on the back of a snowmobile is a brilliant option for you!
With expert local guides leading the way, you will use your 600cc snowmobile to explore frozen lakes, snow-laden forests and impressive fells as you make your way to Galdotieva, along the Norwegian border and back to Harriniva. Covering up to 100km a day, you will spend your evenings eating and relaxing in comfortable accommodation alongside your fellow adventurers as you prepare for another day of excitement!
Click here to find out more about our Powder Pro Snowmobile adventure in Harriniva
3) Luosto – Tailor Made – Log Cabin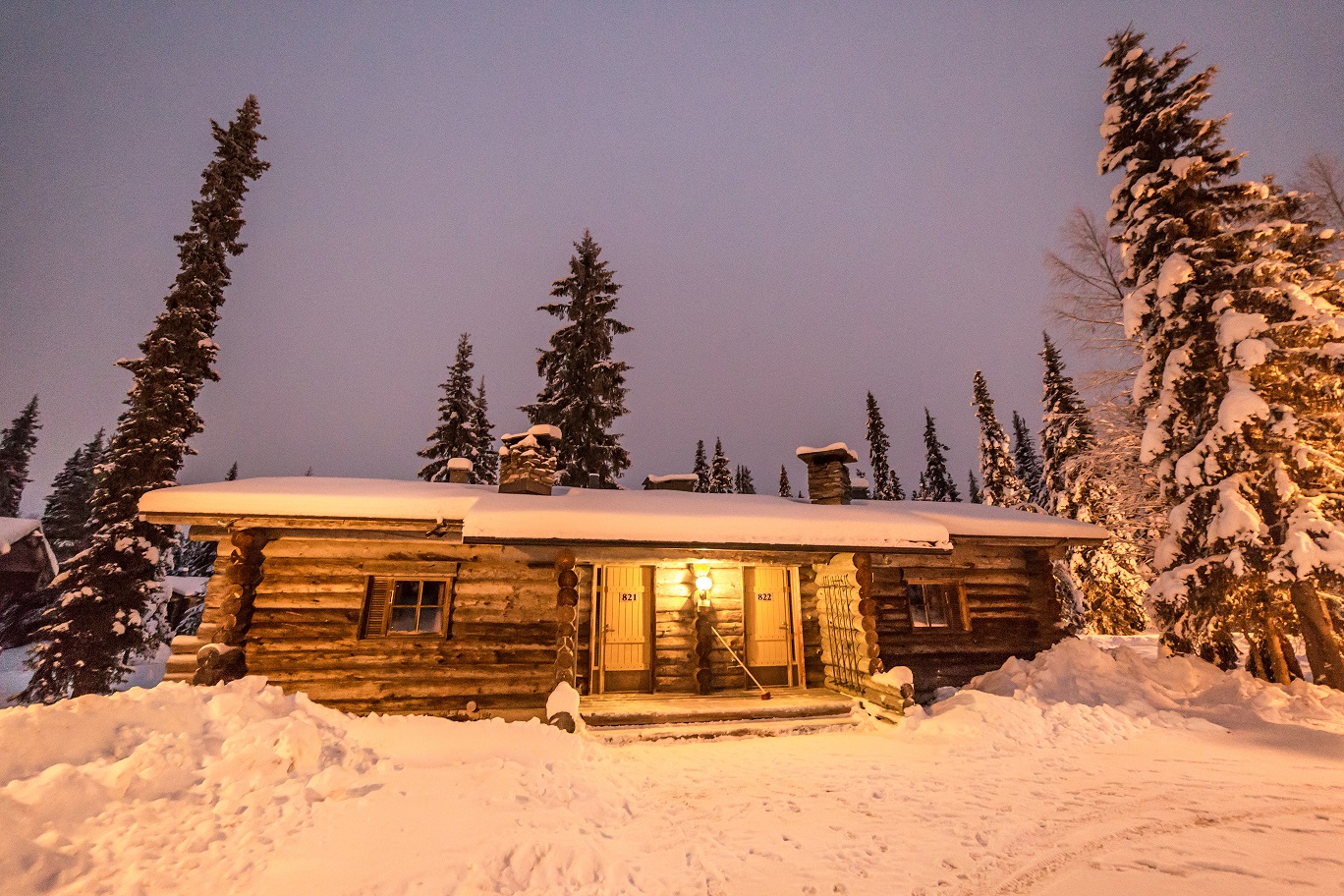 Have you ever dreamed of getting away and staying in a cosy log cabin in the middle of a spectacular winter landscape? Well, if the answer is yes, then our tailor-made break to Luosto could be perfect for you!
Located in Finnish Lapland amongst the backdrop of snow-covered forests and frozen lakes, Luosto is conveniently located close to a charming ski village. With a handful of shops and cafés, the village has maintained a traditional feel and is the perfect base for a tailor-made winter short break. Whether you want to enjoy some skiing on the nearby slopes, chase after the Northern Lights, snowmobile to the local amethyst mine or snowshoe through the national park, there are a wealth of bucket list experiences awaiting you in Luosto!
Click here to find out mor about our log cabin tailor made break to Luosto
4) Karasjok – Three Day Husky Safari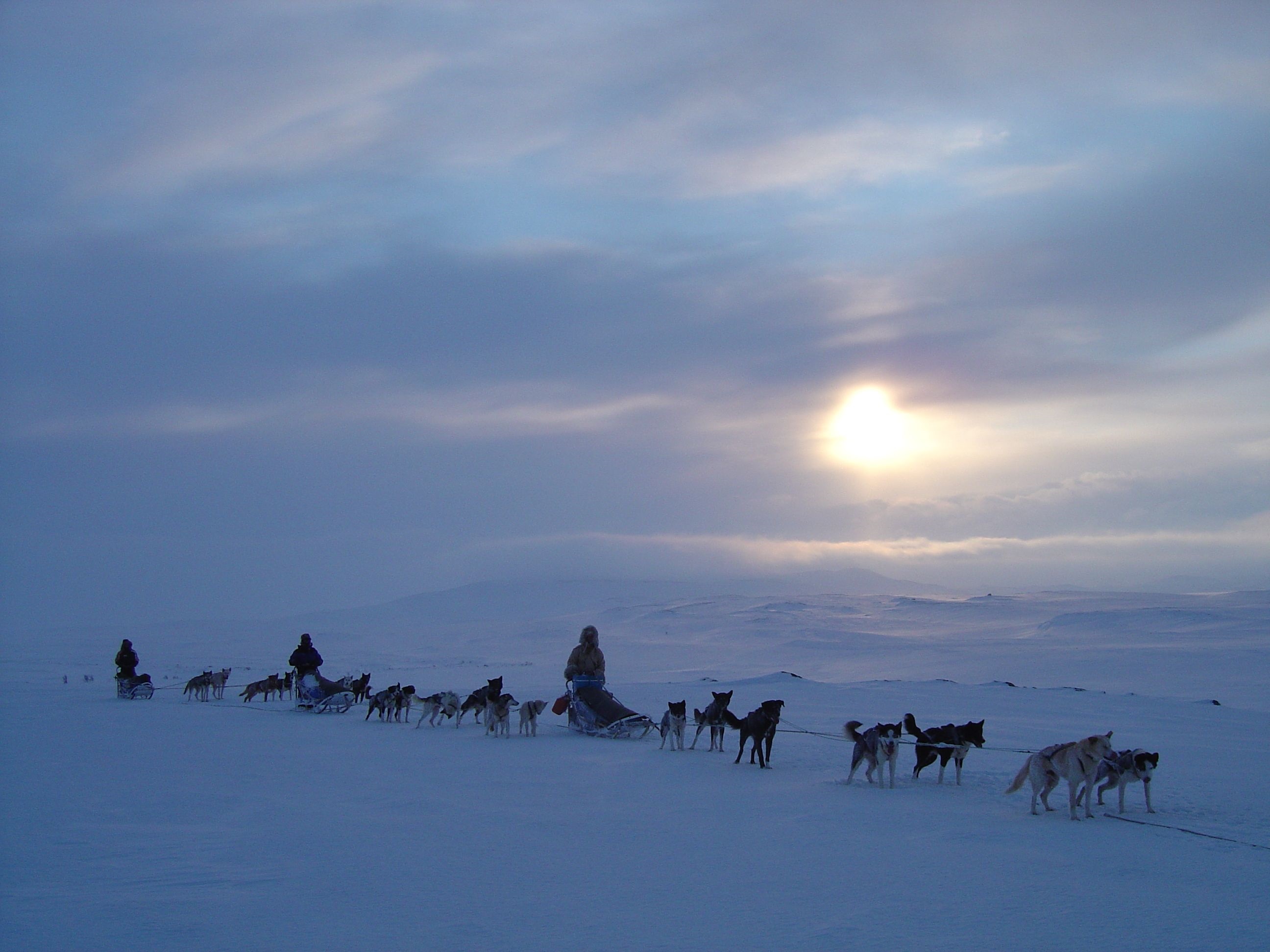 If you are looking for a thrilling bucket list short break, it is hard to beat a three-day husky safari adventure in Northern Norway. Set up by the 'Master' of mushing and eleven-time winner of the Finnmarksloplet sled dog race, Sven Engholm, this four-night wilderness trip will see you covering between 25-50km over three days and two nights. Along the way, you will explore some of Northern Norway's most spectacular frozen scenery with your own team of dogs. Having had the chance to learn how to handle the sled and huskies you and your fellow adventurers will head into the Finnmark plateau with your expert guides leading the way. You will travel across frozen lakes and fells, staying in remote wilderness camps or cabins for the night with food prepared around a roaring fire. If you are looking to get back to nature it is hard to beat a husky adventure in Karasjok!
Click here to find out more about our three day husky safari in Karasjok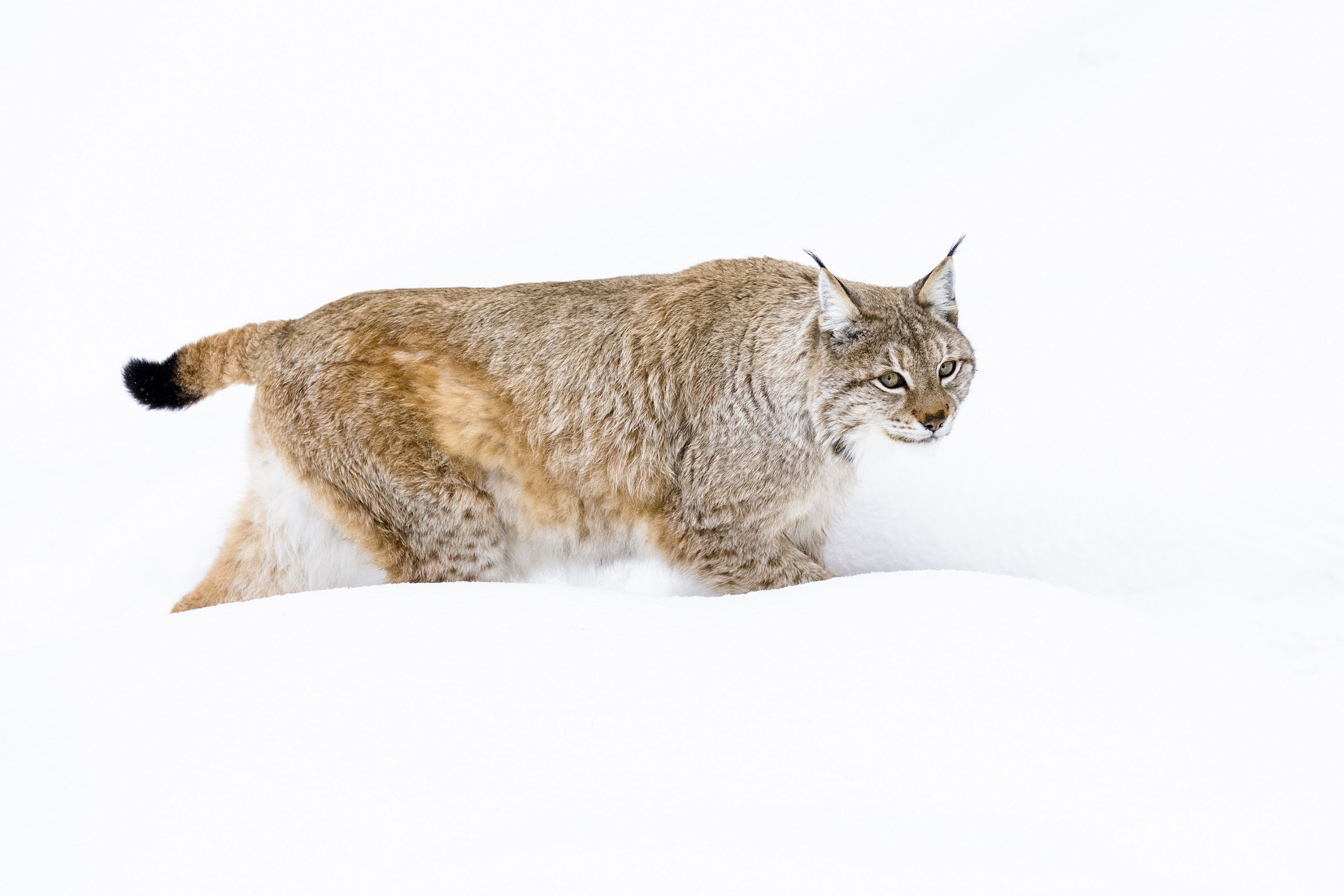 With a wealth of Arctic activities to choose from, some excellent accommodation options and the opportunity to get up close to some incredible wildlife, Ranua is a great destination for a winter short break. Whether you are looking to experience the thrill of snowmobiling, or you are wanting to enjoy a slower pace as you go ice fishing or explore the snow-covered forest on a horse-drawn sleigh ride, Ranua has a great range of activities to suit everyone. However, what really sets our tailor-made break to Ranua apart is that it includes unlimited access to the nearby Wildlife Park. This fascinating place is home to over 50 species of Arctic wildlife including polar bears, wolves, lynx and wolverines. During your visits here, you'll get the chance to see some of the Arctic's most endangered animals up close.
Click here to find out more about or tailor made break to Ranua
---
Find out more about our winter short break holidays here
---
Image Credits: Antti Pietikainen, Matt Robinson, Engholm Husky, Graeme Richardson and Gulo Gulo Holiday Village