Our holidays are all tailored to give you a shortcut to the very best experiences, you'll not only visit a handpicked location, but you'll also really get to know the destination, its culture and take part in once-in-a-lifetime activities. Our Artisan Travel Experts have visited all of our locations in order to carefully craft the itineraries and ensure you make the most out of your experience-led holiday.
We're proud of all of our trips but we think these destinations are the ones that are really going to be a big hit next year. Here are our top destinations for 2019:
Finland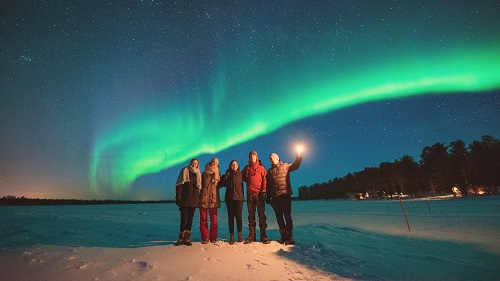 Nothing says winter wonderland more than the Finnish wilderness. We've spent over 15 years exploring this fascinating country and we're still finding new reasons to fall in love with it! In fact, we will always recommend Finnish Lapland as our chosen region. Every single person who visits here shares our adoration, and we're certain you will too.
One of the best things about winter in Finnish Lapland is that the frozen landscape becomes a huge playground for unbelievable experiences. With snowmobiling, dog sledding, reindeer safaris and cross-country skiing just some of the most popular pastimes here, you'll have endless opportunities to take part in fantastic activities.
What's more, Finnish Lapland puts you in prime Northern Lights territory so during every evening you spend here, you're in with a chance of seeing nature's greatest display. Many of our breaks also offer dedicated Northern Lights hunts to increase your chances.
Our holidays to Finland focus on the smaller and more authentic locations. Here, you'll experience the best of both the landscape and culture. We work very closely with our local partners to ensure you get a genuine experience in whichever destination you visit. Whether you want to see the very top of Finland in Utsjoki or travel west to its borders with Sweden, visiting either Harriniva, Jeris or Torassieppi, there are a range of destinations to choose from and our Artisan Travel Experts can help you decide the one that's right for you.
These remote destinations also mean you'll stay in some truly unforgettable accommodation. From cosy log cabins and winter cottages to an exceptional https://www.artisantravel.co.uk/interests/glass-iglooAurora Dome, your accommodation in Finland is just as unforgettable as the destination itself.
View all of our 2019 holidays to Finland here.
The Azores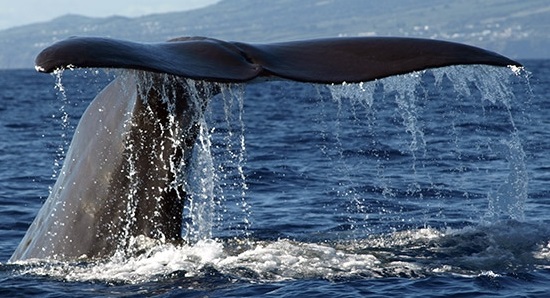 Not many people have heard of the Azores and that's exactly why we offer brilliant holidays to explore them, ahead of the crowds.
If the Azores were well-known, you'd hear the same two things cropping up when it comes to what's best about this 9-island archipelago; the landscape and the wildlife.
The volcanic landscape makes you feel far removed from anywhere else in Europe and its tracks are begging you to walk and cycle over them. You can also make the most of the geothermal activities in hot springs and even enjoy a traditional stew cooked using the steam from the ground!
For the wildlife, it's best to get off the land and onto the surrounding waters of the Atlantic Ocean. The whale and dolphin watching opportunities here are so promising that both the BBC and the National Geographic have paid visits to its waters in recent years. You'll be on the lookout for a variety of cetaceans including sperm, humpback and fin whales as well as common, bottlenose and Atlantic spotted dolphins. What's more, there are also opportunities to snorkel with the wild dolphins in their natural habitat.
View our holidays to the Azores here.
Croatia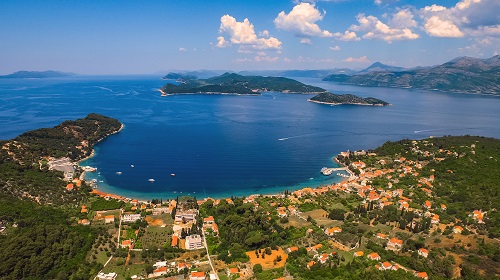 Whether you want to relish in island life, explore historic towns or hike through impressive national parks, Croatia gives you a taste of it all.
Walk through cities and times gone by as you uncover the exciting history of Croatia. From Dubrovnik's fortified walls concealing an Old Town to the marbled alleys and Roman ruins of Diocletian's Palace in Split, it's not just the history buffs that will be in awe.
Croatia is home to over 1000 islands so it's only fair that you spend some time on the majestic waters that connect them together. Kayak, snorkel and paddle board around some of the most striking coastlines in the world and really experience island life as you discover some of the smaller islands. Mljet, for example, is an island so stunning it is said to have seduced Odysseus into staying for seven years.
Whether you prefer to stay on land, take to the water or have a mixture of both, we have a range of holidays to suit everyone. From city highlights to small ship cruises, there are so many ways to explore this incredible destination.
View our holidays to Croatia here.
Iceland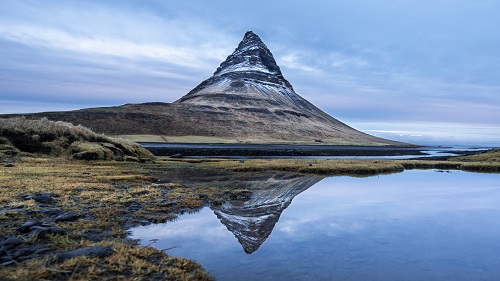 With the chance to witness the Northern Lights in winter or the opportunity to experience 24 hours of daylight, known as the Midnight Sun, during summer, Iceland has a lot to offer no matter what time of year you visit.
Known as the 'land of fire and ice', the natural wonders of Iceland really do go from one extreme to the other. Go from a dip in the famous Blue Lagoon, a geothermal hot spring, to putting on your crampons and hiking over a glacier. See the erupting geysers shoot from the ground and witness the splash of a whale's tail during a whale-watching tour.
There's also the capital city, Reykjavik. It may be the smallest capital city in Europe but it most certainly doesn't feel that way. It's renowned for its excellent restaurants, independent shops and unique style.
View our holidays to Iceland here.
Madeira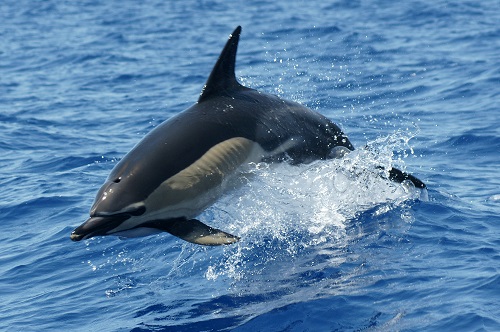 Madeira's reputation of great weather and even better wine is enough to warrant a visit, but we think that shouldn't limit your exploration.
The mountainous region and superb gardens make for great walking trails. In particular, Levadas (small irrigation channels which transport water down the mountain to the fields and villages below) are some of the best routes to follow. They will take you on a gentle winding path down the mountain with impressive views along the way.
Our holidays are based in the capital, Funchal. Soak up the culture as you explore the independent shops and try the delicious local cuisine in the restaurants and cafes. There are also fascinating quirks such as the markets, street stalls and colonial architecture to admire.
The warm surrounding waters are welcoming for a dip but are also home to an array of marine life. In fact, Madeira is known as one of the best places in Europe to swim with wild dolphins. We offer this incredible bucket list opportunity as well as the chance to see some of the many other cetacean species including humpback and sperm whales that live in the waters surrounding the island.
View our holidays to Madeira here.
Ready to plan your 2019 holiday? Contact our experienced Artisan Travel Experts on 01670 785 085, or click here to view all holidays.
---
Image credits: Antti Pietikäinen, Futurismo Azores Adventure, Croatian National Tourist Board, Iceland Pro Travel, Visit Madeira