For those who haven't yet discovered the Treehotel, it is a boutique hotel experience set up by Kent Lindvall and his wife Britta in 2010. Located in the tall pine forest of Harads in Swedish Lapland it offers spectacular views of the Lule River. Designed by Scandinavia's leading architects, they collaborated on six themed 'treerooms', suspended 4-6 metres above the ground. The portfolio of rooms consists of The Cabin, The UFO, The Mirrorcube, The Blue Cone, The Bird's Nest and The Dragonfly, each with their own unique character.
New to January 2017 is the 7th Room, designed by Snøhetta with lighting by Ateljé Lyktan and will be the largest, tallest and most impressive room yet.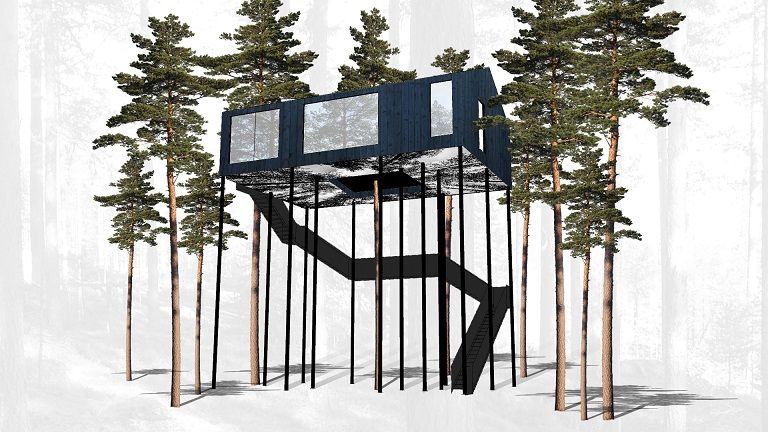 The design takes inspiration from a traditional Scandinavian log cabin and is covered in lengths of charred timber to blend in and be at one with it's incredible and unspoiled Lappish surroundings. The whole structure will be lifted 10 metres off the ground into the crown of a pine tree so you can appreciate views of the foliage and natural wonders such as the Northern Lights and Midnight Sun.
From below and looking up at the sky, the entire underside of the building is covered by a life-sized black and white photograph of the treetops as they were before the construction began.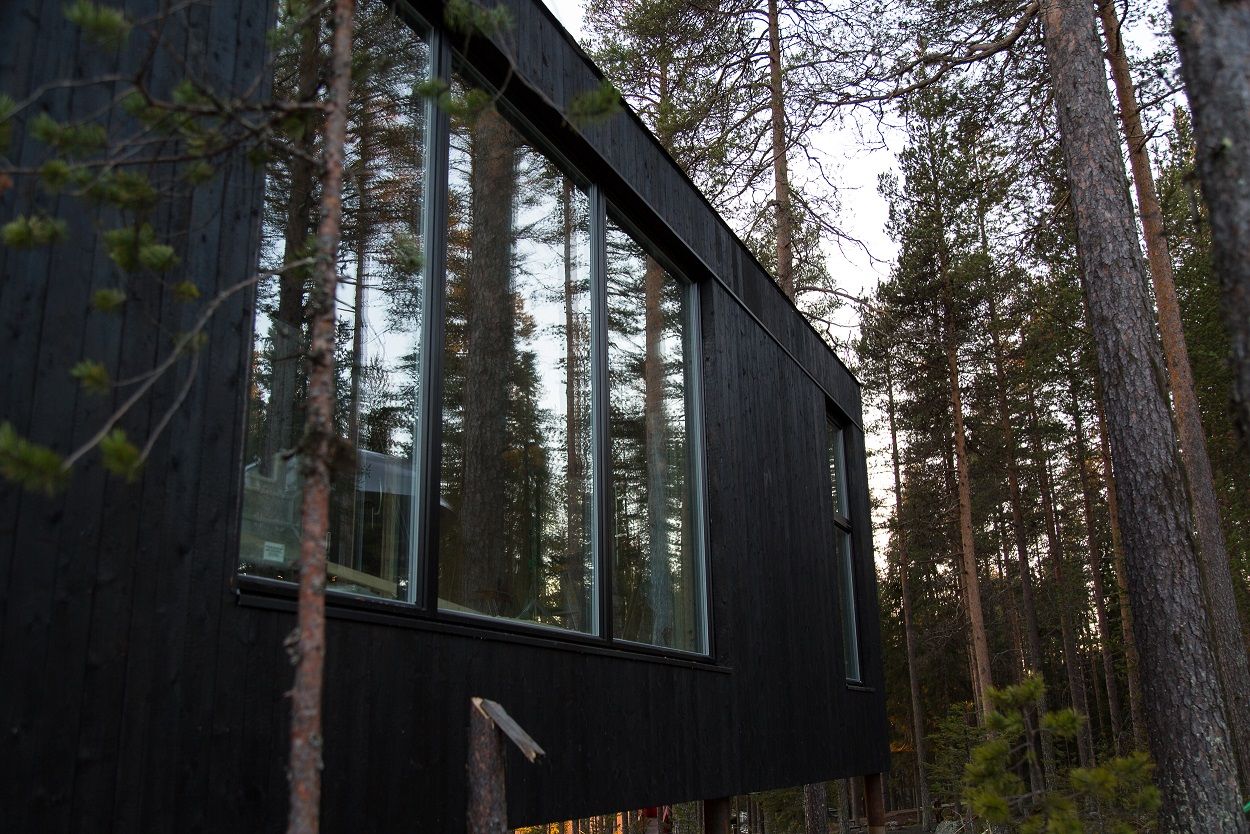 The room itself spans 100 square metres, 55 of which is living space, consisting of two double bedrooms, a bed sofa, a lounge, a bathroom including a shower, which will be furnished with light Scandinavian wood and contemporary textiles to match. The room will have large panoramic windows facing north along with skylights in the bedrooms. The room has been designed with various 'experience levels'.
The most spectacular attraction will be outside space. The design gives you a patio made out of a strong net, extending across the trees allowing you to enjoy the space between earth and the stars. You can listen to the sounds of the forest and look up at the starry sky, and perhaps take in views of the Northern Lights dancing above your Arctic surroundings.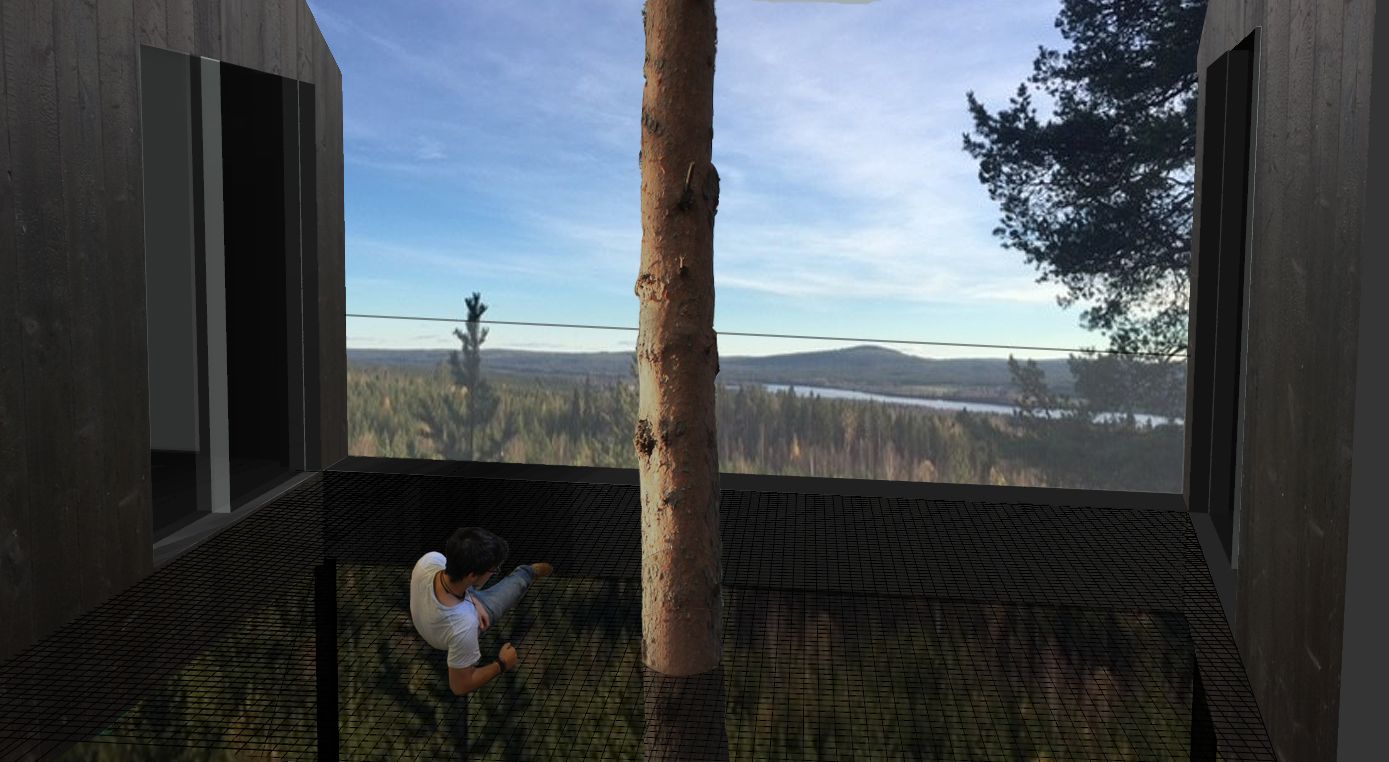 This room if for real nature lovers wanting to experience the peace, quiet, and majesty of the wilds of Swedish Lapland.
Image credits: Treehotel & Snøhetta