What makes this trip so special?
For most, the only chance of seeing a polar bear will be in zoo enclosures, but for the lucky few, you can see these amazing animals in the wild. Churchill is widely known as the polar bear capital of the world, and we take you to the depths of the Arctic in search of these endangered animals.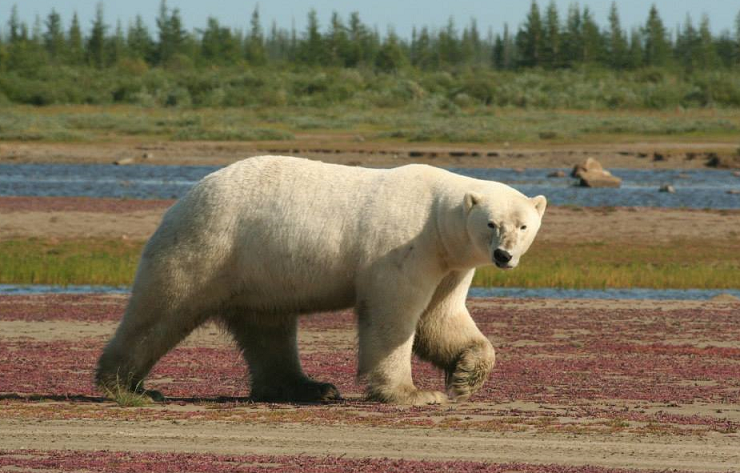 How many polar bears did you see whilst you were there?
Seeing polar bears in the wild is not a guaranteed thing, but thankfully for us, we managed a couple of great sightings. In Churchill, we were lucky enough to see two polar bears at the same time, something which doesn't always happen at this time of year. We also saw another five bears near to the Nanuk Polar Bear Lodge, and a beautiful mother and cub off in the distance! It really was an honour to see these fantastic animals up close in their natural habitat.
How did it feel seeing these majestic animals?
Seeing them really left me speechless and the only word I could muster was 'wow'!
I'd previously only seen polar bears in captivity before, but seeing them in the wild was absolutely awesome. It makes your heart beat faster and takes your breath away, but in an exciting way.
I was in awe of them. You only realise how big they actually are when they're right in front of you - they are nothing like the polar bears you may have seen in the zoo - it's a totally natural experience. Seeing how they normally behave in the wild was great! We also saw two males playing with each other, which was pretty cool too.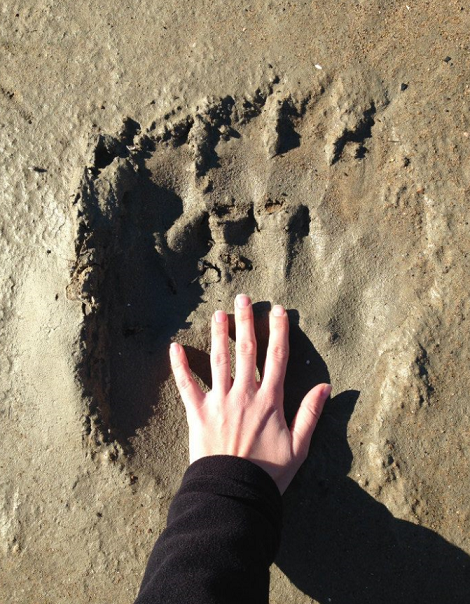 Where did you stay whilst searching for the bears?
We stayed at the Nanuk Polar Bear Lodge for four nights, which is known to be one of the best places to see wild polar bears. It is located 250km south-east of Churchill, by the Hudson Coast in Manitoba.
The key highlight of the lodge is the excellent access to the resident wildlife. The lodge claims that there are no other people within a 100-mile radius, ensuring a remote and relaxing break.
What was Nanuk Polar Bear Lodge like?
The lodge is super cosy and you feel like it is a home away from home. The food there is absolutely delicious. The lodge is literally in the middle of nowhere and can only be reached by a small plane. There is a fence around the lodge, so the bears can't come onto the lodge's grounds although there was a black bear that came to say "hi", almost every day!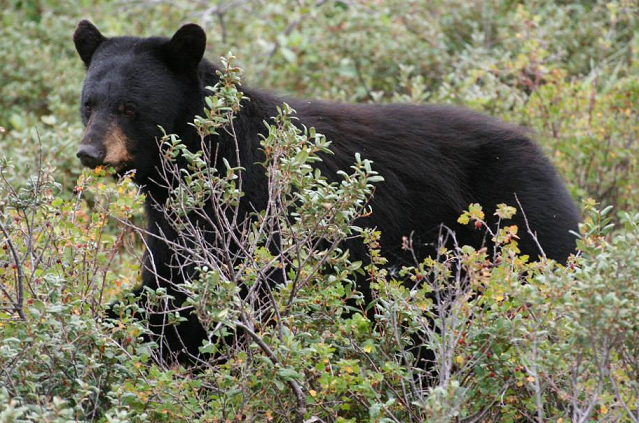 How helpful were the guides? Did you learn anything?
The guides were absolutely brilliant! They are very knowledgeable and helpful and have been working for the Nanuk Polar Bear Lodge for many years. The training for working in such close quarters with polar bears does take quite a long time. It's important for travellers to remember that even though these bears look beautiful and cuddly, they are indeed wild carnivorous animals and without a guide, you would be putting yourself in danger.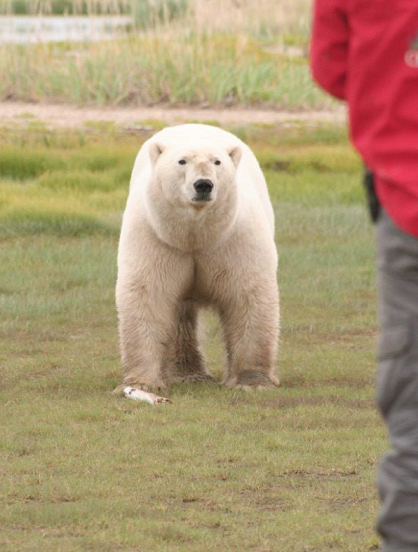 These guides are able to 'read' every single movement of the bear's behaviour and attempt to foresee their next move, helping you enjoy observing these animals in a safe way.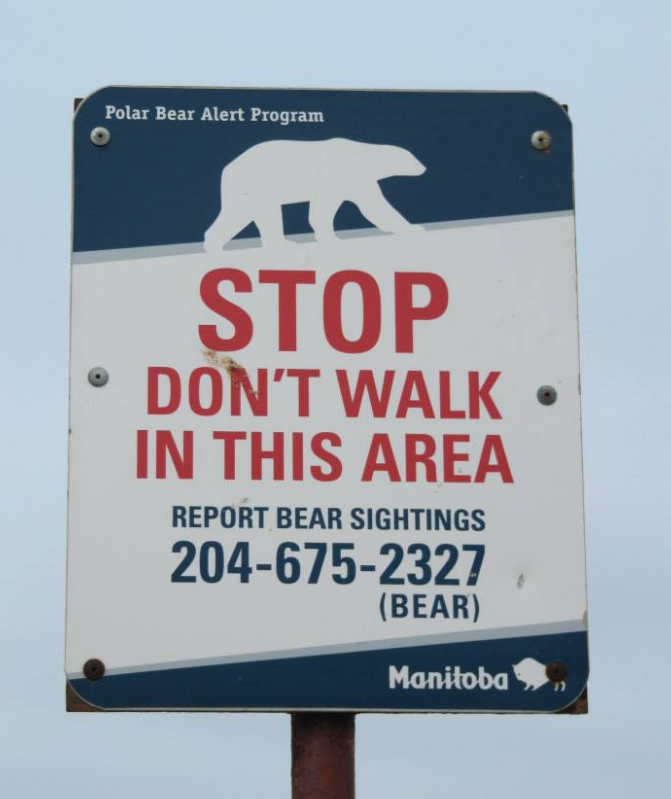 Did you go on a special vehicle to find the polar bears?
At the lodge, they use special vehicles called 'rhinos'. It is like an ATV vehicle but they just use the vehicle to find the polar bears!
When the guides spot a bear, they 'park' the vehicle and then you approach the bears on foot. This is so they don't scare them away and they also don't want to destroy the nature (they want to leave as few 'footprints' as possible).
The guides are checking the situation all the time and let you know when you can walk, when you have to stop and when you have to stand behind them. It really is a thrilling experience!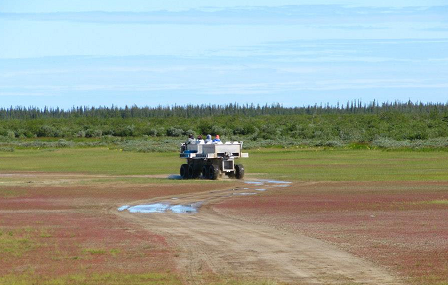 Whilst you were there, did you have the opportunity to see beluga whales?
Yes, I did!
I didn't just see them but actually experienced kayaking and snorkelling on Churchill River with them, which was absolutely amazing. These beautiful creatures look like they are from a different world and are very curious and incredibly playful. When I was kayaking a few of them played with the rudder of the kayak and also wanted to play with my paddles, it was wonderful!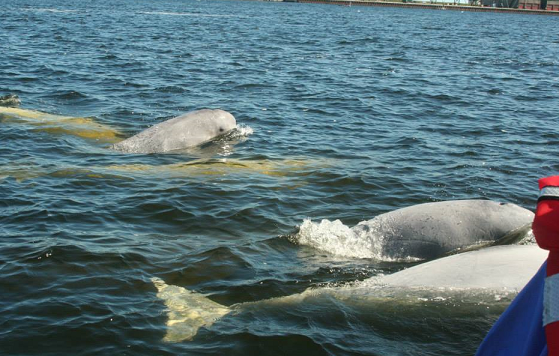 The snorkelling was an even better experience for me! On the day, you are given a wetsuit and you head out on a RIB boat to find roughly where the pod might be. When you are in the water you hold onto a rope and the boat pulls you gently through the water. This allows you to watch them in their natural environment and see how they interact with each other. Again, as they are very curious they might come to you to say hello!
I was quite lucky as a couple of the belugas came quite close to me whilst I was snorkelling to 'check us out'. It felt like they were watching me instead of us watching them. They also tried to play with the underwater camera the guide had with her.
The beauty of this experience is that your encounters with the belugas are completely on their terms. Your chance to see them will not involve you chasing them or forcing an interaction, instead you wait for these curious whales to come to you!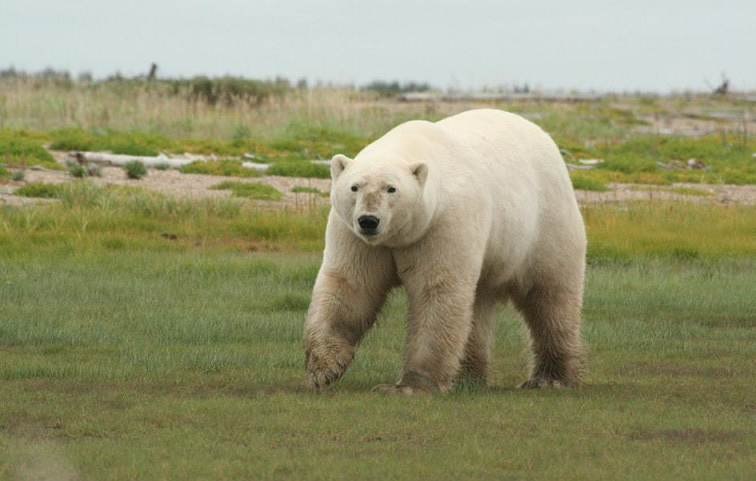 What was the most enjoyable part of the trip for you?
I loved everything about my trip to Manitoba, it's a great destination with magical experiences that I would highly recommend to wildlife lovers!
If I had to pick my favourite part it would be my thrilling first experience of getting close to a wild polar bear, and snorkelling with the playful belugas. This trip really is a once-in-a-lifetime experience!