For the first half of the tour, two of us would control our own sleigh and the other two would sit on the guide's sled, then we would swap over. As the guide went through a list of instructions on how to control the dogs I began to feel quite nervous, and as a gentleman was about to offer my companions the opportunity to have their own sleds. Unfortunately, my colleague seemed equally nervous and had sat down on the guide's sled before he had finished speaking and thus I had no choice but to throw myself straight into it.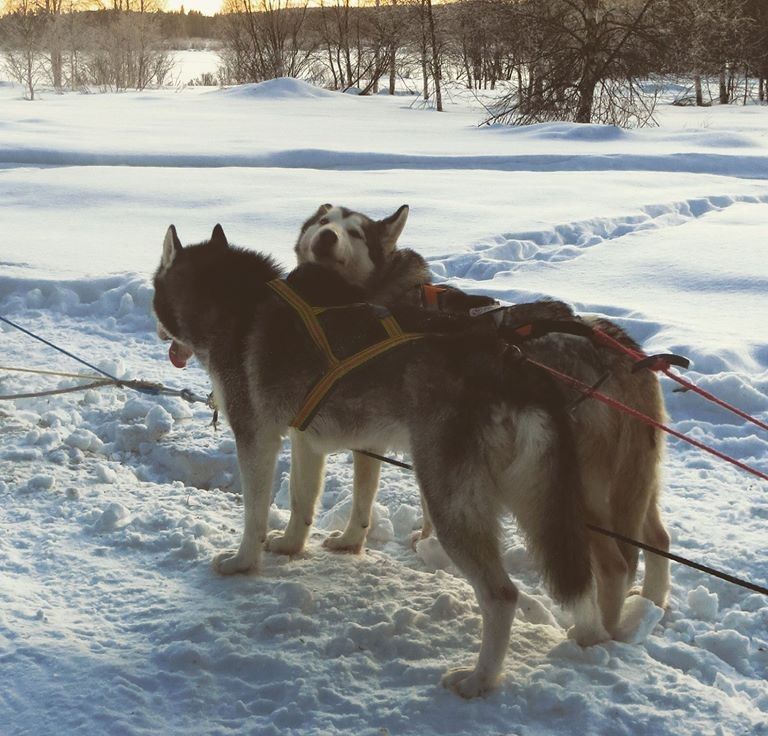 I stood on the sled and the dogs became even more excitable. The guide removed the anchor and I had to put all my weight on the foot brake in order to stop the dogs from shooting off into the distance. The guide went first and after a few seconds, the next sled followed. It was then my turn and I must confess that I was wary of the first corner as it seemed impossible that a wooden sled could make such a turn. I took my foot off the brake and we were off. After navigating the first corner with ease the dogs burst onto the snowy plains. All nerves disappeared as I listened to the gentle sounds of the sled on the snow. The sled itself was fairly easy to control. There was a brake between your feet and when you wanted the dogs to slow you simply pressed your heels down and the brake would dig into the snow. For this reason, I was able to simply enjoy the experience.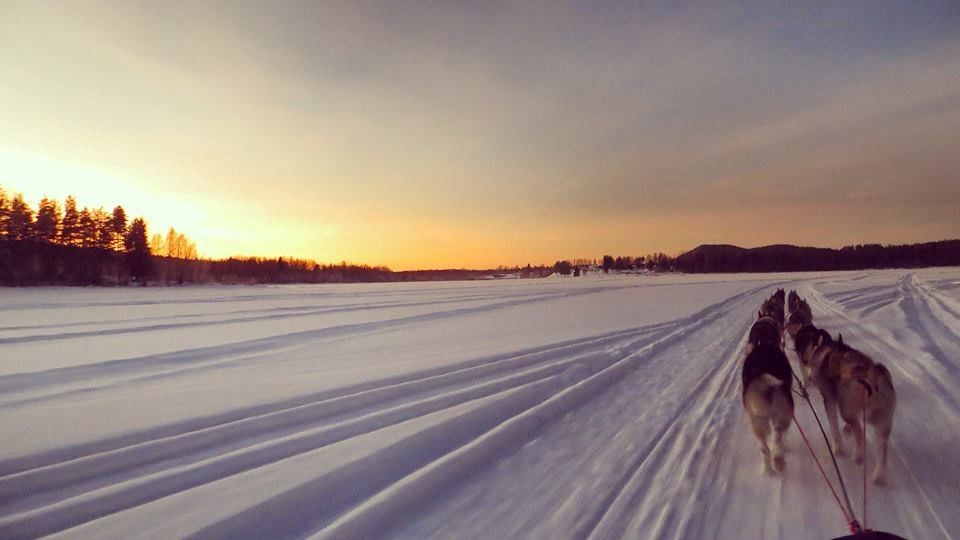 It was a surreal moment to think that only days ago, I was in the office and now I was in the middle of Swedish Lapland, guiding a team of huskies amidst a stunning Lappish sunset and fragrant pine forests. The terrain was beyond tranquil and it was hard not to become lost in the experience. I gazed at the stunning sky reflecting on the pristine snow whilst moving peacefully through the wilderness and I did not want this day to end. I can honestly say that husky sledding is, without a doubt, one of my most memorable travel experiences.
---