Variety is the great thing about Luosto; It's a place where you never need be bored indoors or out and it is suitable for just about anybody. You can be as active or inactive as you wish here. So, if racing across frozen lakes on a snowmobile isn't your thing then simply enjoy the swimming pool, sauna and spa facilities at the Tunturi Hotel or curl up in a log cabin in front of a wood-burning stove (bottle of wine entirely optional but highly recommended).
If you prefer to be active and outside enjoying the Great Outdoors then Luosto is the perfect place to combine Alpine and Nordic activities. There are a number of ski and snowboarding slopes here and while they won't severely test the experts, they are great for beginners and intermediates. What's more, there are also testing runs on the pistes at Pyha which is a 30-minute bus ride away.
The great beauty of Luosto's slopes however is the space because they are only very, very rarely busy and more often than not, you will find yourself sharing the fell with only a few other downhillers.
Right next to the Ski Centre is the ever-popular sledging slope which provides hour upon hour of simple and free fun. My favourite time to go sledging is after dark which somehow makes it seem much faster but also allows me to keep an eye on the sky for signs of any emerging Northern Lights.
Arctic sledging at night may sound pretty cold but wrap up warm and believe me; the walk back to the top of the slope will keep the winter chills at bay!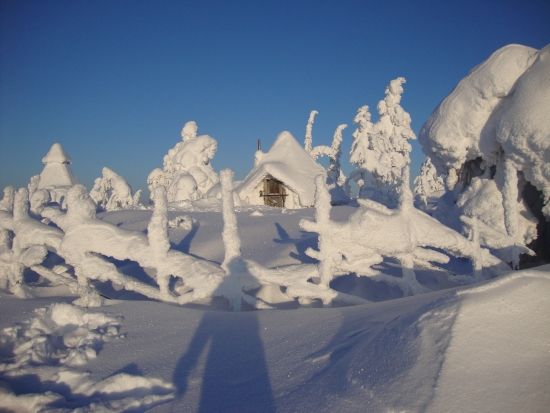 Be ready to move if the Aurora Borealis does appear though. The ski slopes are well lit and if the Lights start dancing it is far better to head to the lake behind the Luosto Tunturi Hotel where there is less lighting....it's only a few hundred metres from the Ski Centre.
So there's skiing and sledging here in Luosto but there is also a fabulous range of Nordic activities and the great thing here is that there really is something to suit all shapes, sizes and abilities! You can do pretty much anything here from visiting a reindeer farm by car, to a gentle hour-long dog sled safari, to a five or six-hour snowmobile adventure across the fells which surround Luosto.
One of my personal favourites is visiting Europe's only working Amethyst Mine on Lampivaara Fell. First and foremost, the view from the fell is as good as any I have ever witnessed. On a clear day you feel like you are sitting on top of the world, marvelling at cloudless ice-blue arctic skies stretching endlessly away over frozen lakes and snow-covered forests.......perfect!
If I can drag myself away from the view then inside the mine I loved digging around for amethysts and the rule is that you can take one gem home as a souvenir as long as it fits inside your clenched fist. Mine did and it now holds a place of honour on my desk in The Artisan Travel offices.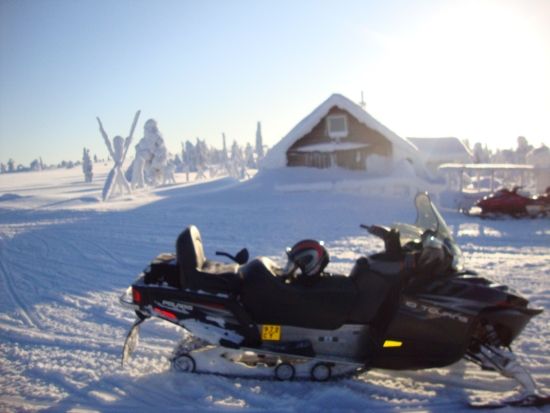 Basically, Luosto has everything you could possibly want from a winter holiday and I think that is the reason I can say with considerable confidence that it is my favourite winter destination.
Of course, this has absolutely nothing to do with the fact that on that very first visit, my evening sledging was indeed interrupted by a spectacular display from the Northern Lights.....I'm a professional and would never let such a thing cloud my judgement.......honest!