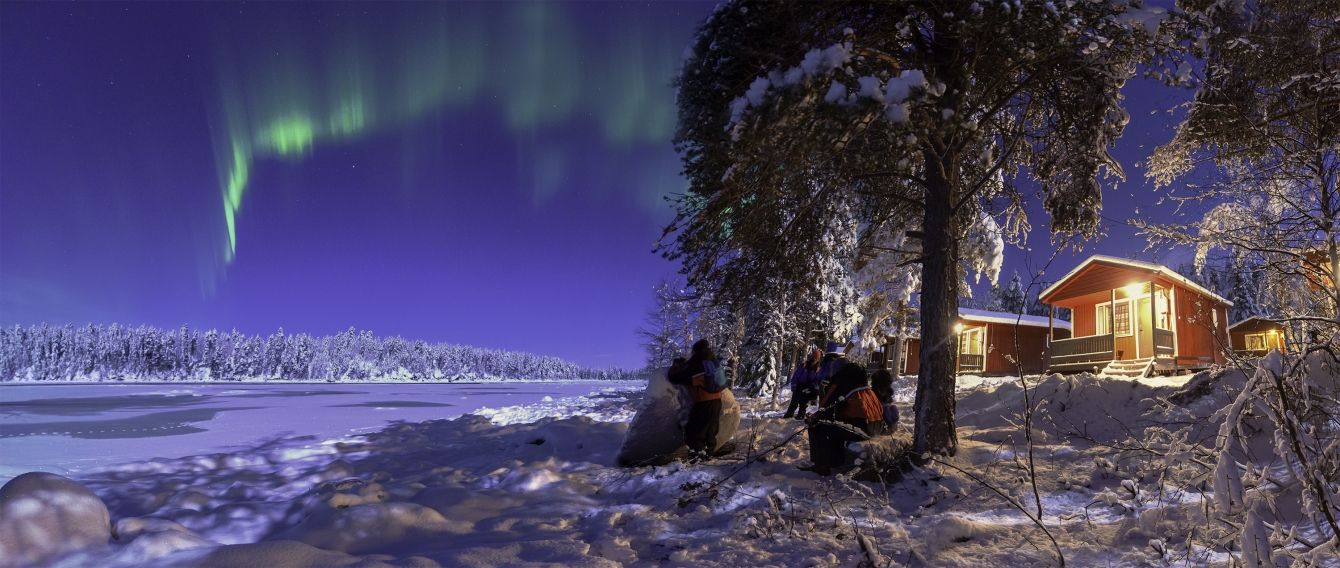 Christmas Bucket List Holidays
Image credits: Antti Pietikainen, Manny Alsina
Christmas – far from the madding crowds
Lapland is, of course, synonymous with Christmas but throughout our extensive travels here over the festive period, we know there is so much more to this wonderful region than long queues to see Father Christmas.
We ensure our Lapland holidays are well away from anything commercial so that you can witness the beauty of the wild landscapes and participate in some incredible winter experiences, whilst also enjoying a festive Christmas holiday.
For those who want to steer clear of Lapland altogether, we also offer a Christmas trip to Iceland where whale watching and Aurora hunting is on the agenda.
About Christmas Bucket List Holidays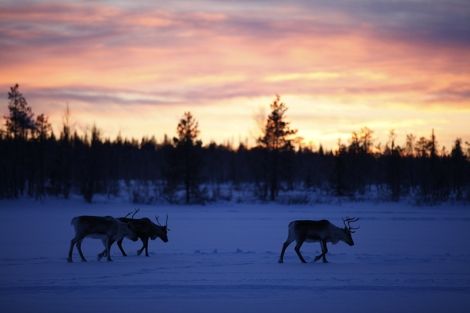 The ultimate way to enjoy a White Christmas
In the UK it is rare to be blessed with a true 'White Christmas'. In Lapland, however, the thick blanket of the white stuff creates stunning landscapes and there are some unforgettable winter activities to enjoy to really complete your bucket list holiday. You can experience anything from leisurely reindeer sleigh rides and Northern Lights camps through to adventurous multi-day dog sled safaris. No matter what pace you want your unforgettable holiday to be at, we have a holiday to Lapland to suit you.
Our Christmas holidays are all about enjoying bucket list experiences in extraordinary destinations, ensuring a memorable festive break. Imagine spending the 25th December cross-country skiing or snowmobiling before retiring to a cosy lounge, perhaps in front of a roaring fire while you watch the snow fall outside.
Whether you are in Lapland or Iceland, our Christmas holiday itineraries are carefully crafted to ensure you have a memorable festive break.
Christmas for grown-ups
With our local suppliers, we can offer you an insight into the authentic side of Christmas and some of the special traditions that take place. For example in Finland, Christmas is celebrated on the 24th - so you will tend to find that the festivities and the excellent Lappish food will run over Christive Eve and Christmas Day. Don't worry, you can burn off all that extra food during the winter activities!
Understandably, Christmas is a popular time to travel so there may well be children and families in the destination. However, our locations are all far removed from the over-commercialised Father Christmas experiences and are focused on the authentic side of a location. Should children be involved in the activities at any point, we will clearly state this in the terms. In general, you will never see happier and better-behaved kids than when their parents have treated them to Christmas in Lapland but of course, we will happily advise on the destinations which are least likely to have families present.
If you have younger members in the family and want to spend the festive period together then please take a look at our sister company's website Activities Abroad and our team there will be more than happy to help.