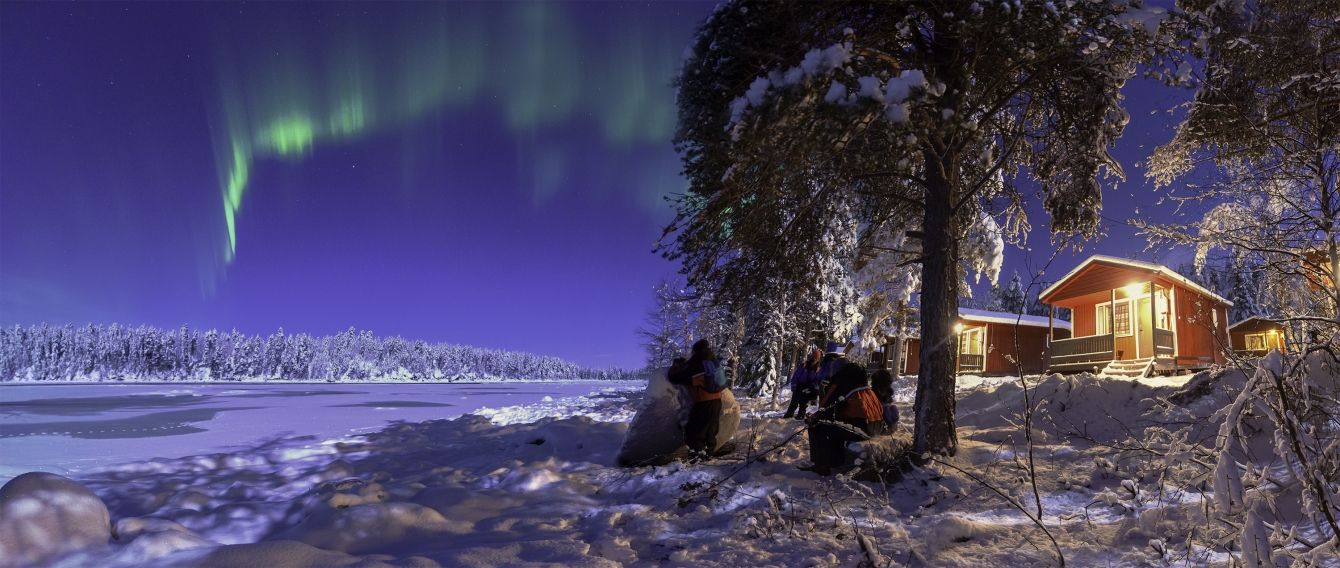 Christmas in Lapland
Image credits: Antti Pietikainen, Manny Alsina
Christmas – far from the madding crowds
Lapland is, of course, synonymous with Christmas and all of the wonder that surrounds the festive period. This need not be the reserve of families and children, however. There is so much on offer in Lapland over Christmas and you can enjoy the festivities away from the hubbub of the larger resorts and the mainstream queues to see Father Christmas. We steer all of our clients well away from this to ensure that you can witness the beauty of the wild landscapes and participate in some incredible experiences, whilst also enjoying a magical Christmas holiday.
We never follow the Santa crowds and whilst this is always going to be one of the busiest times of the year in Lapland, our holidays are designed to make sure that your experiences here are not compromised.
About Christmas in Lapland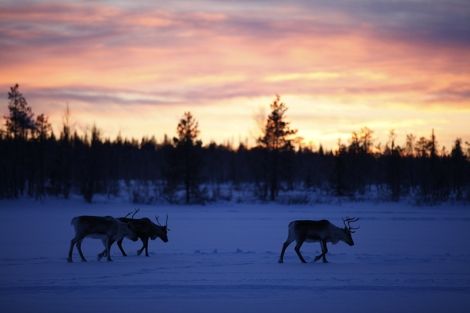 The ultimate way to enjoy a White Christmas
In Lapland, you can experience the delights of Christmas in the snow. The thick blanket of white covers the landscape and makes it a magical time to visit the region. In the UK the much anticipated and rare snowy Christmas can, in reality, lead to gridlocked motorways and a great deal of stress. In Lapland, however, the white stuff creates a stunning playground and there are some unforgettable activities to enjoy here should you wish – and we are pretty sure that there isn't a Lappish word for 'gridlock'. You can enjoy anything from leisurely reindeer sleigh rides and Northern Lights camps through to multi-day dog sled safaris. We offer all of the above and everything in between.
Our Christmas holidays can mean that you spend the 25th December cross-country skiing or snowmobiling rather than lounging semi-conscious in front of the TV (and with modern technology you can always record the all-important Downton or Dr Who Christmas special for when you get home).
Christmas for grown-ups
With our local suppliers, we can offer you an insight into the authentic side of Christmas in Lapland and some of the local traditions that take place. There are some magical experiences to be enjoyed and some beautiful memories to be made. The food is typically also a highlight, as you can enjoy the full delights of a Lappish Christmas meal and we really cannot recommend this enough! Christmas in Lapland in celebrated on the 24th December so you will tend to find that the festivities run over both Christmas Eve and Christmas Day – you can burn off all that extra food during the activities.
Whilst it is almost impossible to provide a destination which is solely for adults over the Christmas holidays, there are some destinations we feature, that have done all that they can to create an 'adults only' hotel for the Christmas week.
In other destinations, there may well be children and families in the destination but should the children be involved in the activities at any point, we will clearly state this in the terms. In general, you will never see happier and better-behaved kids than when their parents have treated them to Christmas in Lapland but of course, we will happily advise on the destinations which are least likely to have families present.
If you have younger members in the family and want to spend the festive period together then please take a look at our sister company's website Activities Abroad and our team there will be more than happy to help.