Reykjavik
Reykjavik is the Icelandic capital and a great place to spend a few days at the end of your cruise.
About
Reykjavik is the most northerly capital city in the world. It is a thriving and vibrant place and is now well established as one of the 'must-see' cities of Europe.
For its small size, Reykjavik packs a great punch and has more than its fair share of attractions. Its unique style and atmosphere are extremely welcoming. There are independent shops, restaurants, and cafés along each street, each offering their own individual take on Icelandic style.
Known for its excellent restaurant scene (you really haven't lived unless you've tried seafood here) there is something for all budgets and tastes.
Every time one of our team returns from the city they are raving about a part of it whether they are in love with an eatery or an attraction. The fascinating thing is, that nobody has ever come back and mentioned the same places; such is the diversity of what Reykjavik has to offer.
As we want to make sure our guests enjoy the city's delights, we ensure that you have the chance to explore it during all of our holidays in Iceland. Of course, we get you out and about exploring Iceland's natural wonders or perhaps hunting the Aurora in winter, but a city with so much to offer simply must be included. In most cases, we leave your time relatively free in order for you to discover Reykjavik your way. Our team of experts will happily provide you with recommendations, and of course, we've handpicked our accommodation, but Reykjavik is a city which is best explored at your own pace.
Speak to our Artisan Travel Experts
01670 785 085
City and country combined
Our holidays in Reykjavik operate year-round as Iceland has so much to offer at any time of year. Whether it's the Midnight Sun in summer or the Northern Lights in winter, this island always delivers.
A city is not the best place in which to search for the Aurora though due to the light pollution. It is also a bit of a drive to some of Iceland's greatest natural wonders, so Reykjavik tends to form the start or end of our holidays.
This is the case with our Exceptional Iceland itinerary which sees you take in delights such as Gulfoss waterfall, the geysers and Thingvellir National Park (known as the Golden Circle), the Glacier Lagoon and the black sands of the South Shore, before enjoying the city's sights.
For those short on time, we strongly recommend our Auroras, Whales and the Blue Lagoon trip or its counterpart, Iceland's Summer Highlights. There is time to explore the city but these trips also make use of the harbour by setting sail on a whale watching trip. The animals are abundant in the Icelandic waters and so, with a little luck, your experts will track them down for you.
For those who wish for more of an escorted option, you can take to the seas for a Small-Ship Exploration which starts and ends in the capital.
City comforts
In terms of accommodation, there is a wealth of options in Reykjavik and we have visited many, many hotels in order to pick out the best for our clients. We always consider location, comfort, service levels and value in our decision making.
One of our most popular Reykjavik hotels is Hotel Holt which is located on a quiet street in the centre of the city, but away from the hustle and bustle. It's just five minutes to many of Reykjavik's most famous sights and within easy reach of some of the best restaurants.
For those taking to the high seas on a cruise either between Greenland and Iceland or circumnavigating Iceland, your accommodation will be MS Ocean Diamond, a very well-equipped Arctic voyaging vessel. Your nights in Reykjavik will be spent in Hotel Skuggi, a hotel themed around the black and white nature photography of Ragnar Axelsson. It is a good example of one of the modern and very individual hotels that are on offer in Reykjavik and it is ideally located close to Laugavegur, Reykjavik's answer to Oxford Street.
---
Photography by Visit Iceland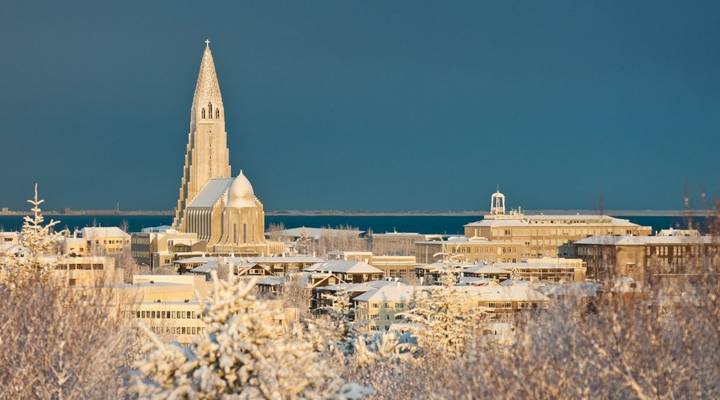 Popular holidays to Reykjavik
Holidays
Accommodation