Spain
Southern Spain is a veritable treasure trove of fabulous coastline and superb towns and cities. A small-ship cruise with Artisan Travel is the perfect way to see it all in style.
About
Sun-drenched Spain is too often associated with overdeveloped resorts, crowded beaches and rowdy tourists. Yet beyond this stereotype is a land brimming with a diverse and eclectic mix of culture, history, art and spectacular landscapes.
Spain is a country of mouthwatering cuisine, colourful fiestas, museums, golden beaches, towering cathedrals and cutting-edge contemporary design. It has a tempting array of bustling cities, scenic countryside and majestic mountainous landscapes which are so numerous that deciding how to start exploring them is the hardest decision to make.
We've solved part of this issue for you with our small-ship cruise along the Spanish coast. Do not fear that your ability to uncover Spanish culture will be in any way diminished by not being on land though. Indeed, in our experience, you will simply be able to uncover more of the country's cultural delights in a shorter space of time. Travelling on an elegant mega-yacht, with fewer than 50 other guests, is an exclusive way to see this very beautiful part of Europe.
Our cruise allows you to take in gems such as Puerto Banús, Gibraltar, Seville, Cádiz, and Portimão, setting sail initially from Málaga, or completing the journey in reverse.
This small-ship experience offers a new take on a country which many people feel they know. However, we think you'll find that when it comes to really getting to explore Spain, most people have barely even touched the surface!
Speak to our Artisan Travel Experts
01670 785 085
Southern Spain By Sea
Our cruise cover Spain's south-west coastline and take place between May and October to make the most of the warm and dry weather. For those who perhaps want to avoid the hottest months of summer then May, June, September and October provide some delightful temperatures, with averages in the high teens or low twenties. This time of year you will find fewer people at the key attractions and we find it ideal for those who like to get out and explore or be more active.
The warmest and driest months are July and August and average temperatures will typically be in the mid-twenties, heading to low-thirties and higher during the day. This is prime relaxing-on-deck weather.
The beauty of a small-ship cruise is that you can make port in areas which elude larger ships, allowing you a more exclusive perspective. A large portion of the sailing is done at night so you can really maximise your time in each place and the land excursions allow you to make the most of your experience.
Throughout the voyage, you will witness the changing landscapes of Southern Spain's coast as well as it's incredibly rich cultural heritage. From Seville's vast cathedral to exploring the rock of Gibraltar and Granada's Alhambra Palace, the optional land excursions allow you to witness how different cultures have influenced the architecture and identity of this part of Spain.
Cruising The Coast
Our cruise follows a route from Málaga to Portimão (or in reverse) which allows you time to discover both cities as well as enjoying the cruise. Málaga has long been associated with mass tourism to the Costa del Sol but it is a lovely city and more than worth a few days of your time.
Your home will be onboard the elegant mega-yacht which has capacity for only 49 people and its 18 crew. Your cruise coordinator will be on hand throughout to help arrange the land excursions and provide assistance whenever required.
Of course, you can remain on the ship or explore the ports directly but some of the land excursions we recommend are:
Seville - exploring the UNESCO World Heritage Sites and one of the biggest cathedrals on the planet during a 9-hour tour is so worthwhile.
Exploring Gibraltar - this British Overseas Territory is quite a place. Meeting the famous macaques, exploring the armaments and the Gibraltar Museum is fascinating.
From Porto Banus, you can visit Ronda, somewhere typically Spanish and a place which is famed for bullfighting. Of course, we fully appreciate that this may not be for everyone and so it is also possible to visit the likes of Marbella if you prefer.
After making port in Motril you can choose to visit the world-famous Alhambra Palace in Granada. This monument to Moorish Architecture is a marvellous spectacle and Granada is a wonderful place to visit in its own right.

---
Image credits: Variety Cruises
Read more
Read less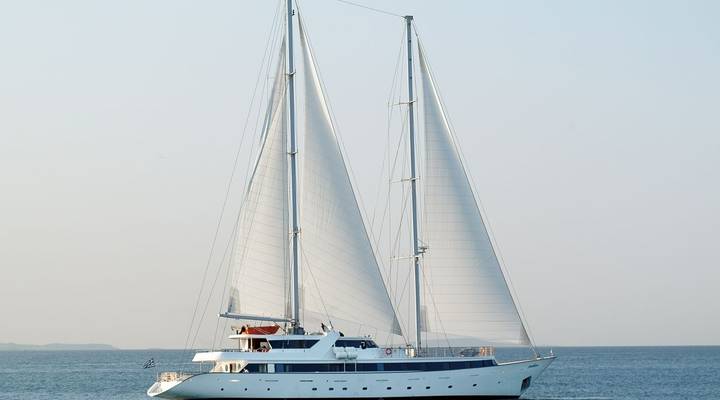 Popular holidays to Spain
Holidays
Accommodation