Nordic Summer Bucket List
Image credits: Northern Norway, Dive.is, Georg Sichelschmidt, visit-lyngenfjord. com, Iceland Pro Travel, Visit Finland
Just as the Arctic fox sheds its winter coat for the new season, the Nordic countries undergo an incredible transformation during the summer. With 24-hour sunlight and rapidly disappearing ice, long-frozen rivers and seas rush back into life, while the land fills with a spectacular bloom of flora. Visit the same Nordic destination in winter and then in summer and you will feel as if you have been in two completely different places. A holiday from the Artisan Travel Nordic Summer Collection will add some of that enchanting change to your travel bucket list.
Replacing Northern Lights hunts and husky safaris on the snow are a new assortment of must-try experiences that are unique to both the time of year and the northerly location, making the most of a freshly-awakened activity playground. Here are a few experiences to help inspire you:
About Nordic Summer Bucket List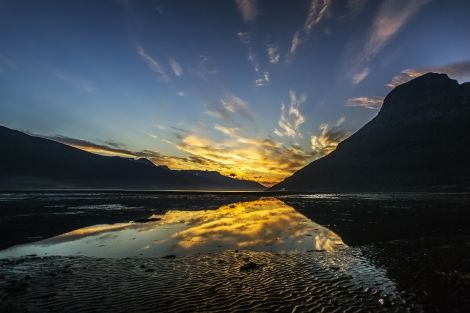 See the Midnight Sun
During the summer, the angle of the Earth's axis permanently exposes regions of the Arctic Circle to the Sun, resulting in 24-hour daylight. Landscapes once covered in ice and snow burst into greenery, inviting all kinds of life back into the environment.
In parts of Norway, Sweden, and Finland, this remarkable phenomenon can be experienced from the end of May through to July. Further north, on the Svalbard Archipelago, the sun shines continuously from around late April to the end of August!
You might prefer gazing at the spectacular sights of Iceland's Golden Circle, as the rays of 24-hour sunlight illuminate them. Alternatively, you can head to Norway's territory of Svalbard and discover how the summer brings its islands back to life.
Snorkel between tectonic plates
Few underwater sites can be quite as spectacular as the Silfra Fissure, located in the UNESCO-listed Þingvellir National Park. This geological feature has been formed between the Eurasian and North American tectonic plates, which are moving away from each other at a rate of about two centimetres per year.The fissure is famed for having some of the clearest water on the planet, which ultimately comes from a nearby glacier and is filtered through the volcanic ground.
Below the surface, visibility extends past 100 metres, allowing all to appreciate Silfra's amazing rock formations and bright green strands of seaweed (affectionately known as 'troll hair').
Our trips offer the unmissable chance to add a session of Silfra Fissure snorkelling to your itinerary, whether you are touring the wonders of Golden Circle or taking part in 'Iceland's Highlights - Reykjavik, Whales and the Blue Lagoon'.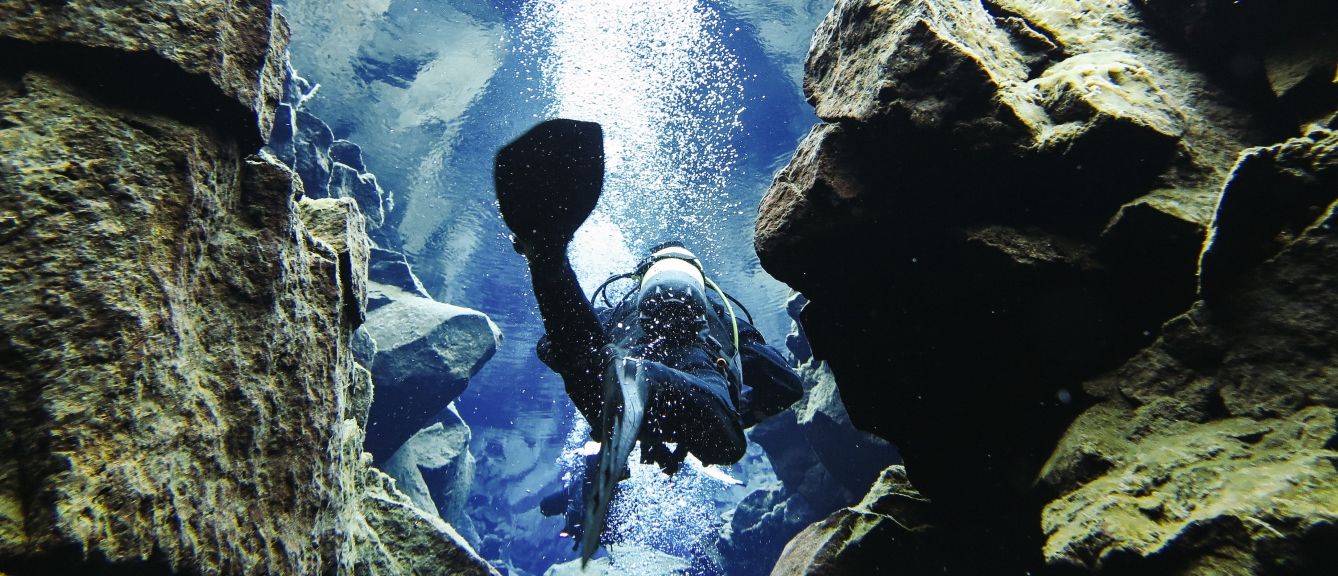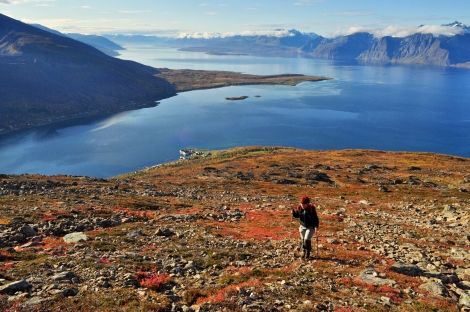 Visit Norwegian fjords
Norway's fjords are among its most well-known symbols, running down the country's western side to form its distinctive coastline. They number well over a thousand, and two are recognised UNESCO World Heritage Sites. Hike around the mighty Lyngenfjord and you will be stunned by its grand beauty; drive the islands and fjords of Northern Norway and you can gaze in awe at the immense rock formations all around you.
Journey to see the fjords of Norway with Artisan Travel and you will quickly see that they are as thrilling as their reputation suggests. In true Scandinavian simplicity, they combine only two key features – breathtaking mountains and pristine stretches of water – creating something truly awe-inspiring in the process.
See Icelandic geysers erupt
Much in the same way that Norway is renowned for its fjords, Iceland is famed for its geysers. As far as natural attractions go, geysers are some of the most unique: formed by precise volcanic conditions, there are only around 1,000 dotted around the world. Many lie dormant or extinct, while those that are still active erupt at a variety of different times.
Located in the Haukadalur Geothermal Area, Iceland's geysers are some of the most well-known – indeed, the word 'geyser' comes from the 'Great Geysir' which is found here.
Pay it a visit on our tour of 'Iceland's Gems' and be sure to also see Strokkur, which regularly provides displays every few minutes.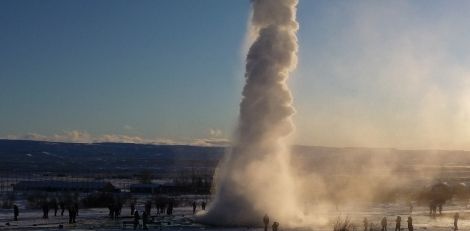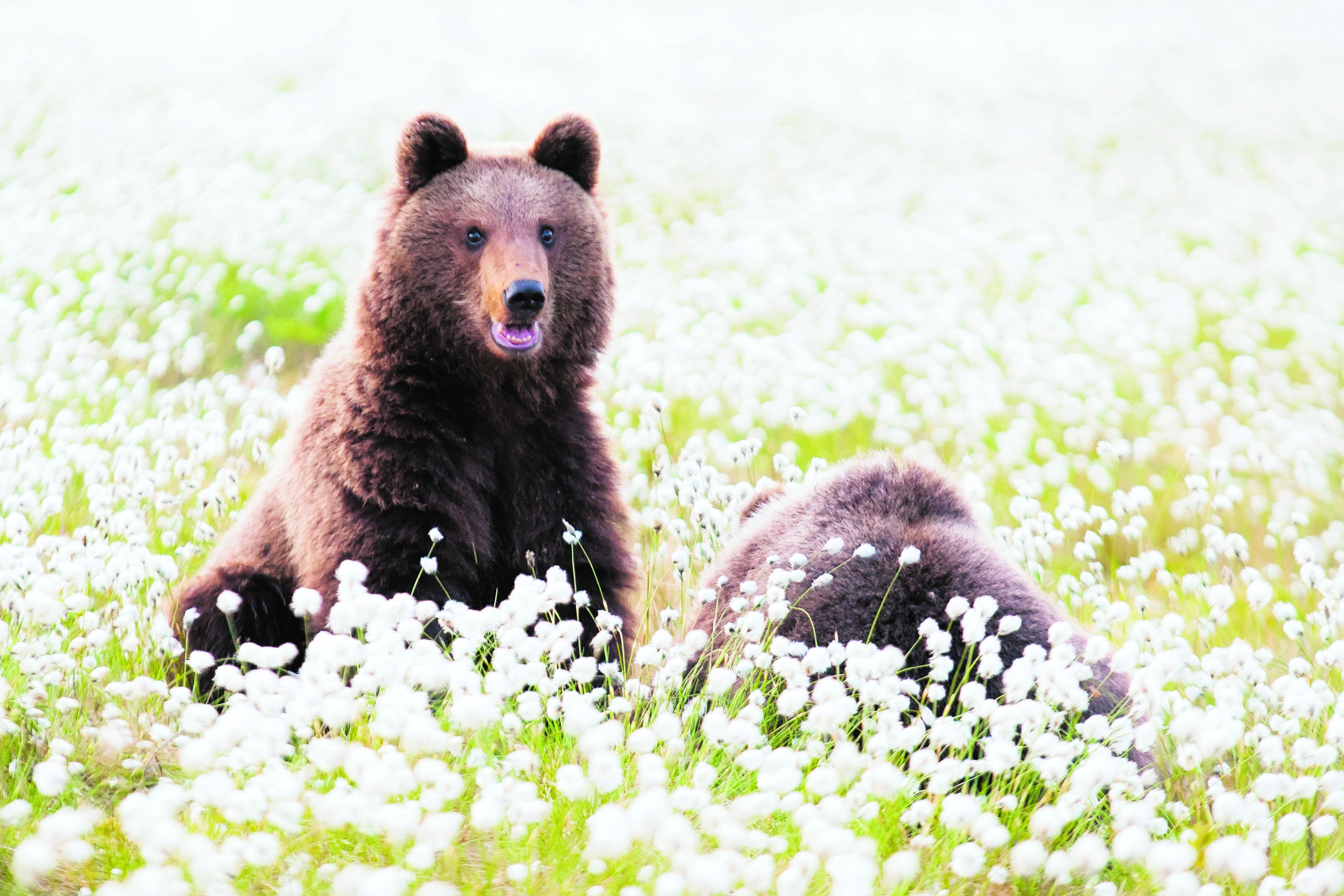 Watch brown bears in the wild
The brown bear or 'karhu' is Finland's national animal, prominently appearing in the country's mythology. It is of little surprise to learn that another Finnish term for the animal is 'metsän kuningas', or 'King of the Forest'.
Watching these magnificent animals in a zoo is nothing compared to seeing them in their natural habitat. On our 'Brown Bears of Finnish Lakeland' trip, you can travel straight to the king's court, spending the night in a remote hideout among the pines, safely watching the bears interacting with each other and foraging for food. It will be a wildlife experience you will never forget.
Bathe in the Blue Lagoon
Set in a landscape of volcanic rock, the dazzling waters of the Blue Lagoon are famed worldwide. This therapeutic place, combining nature with man-made designs, could be described as the ultimate spa.
The mineral-rich water found here is held to be beneficial for the skin, with the tranquil atmosphere providing mental and physical bliss. Visit on our 'Iceland's Highlights - Reykjavik, Whales and the Blue Lagoon' trip and you can make the most of this while also booking an invigorating massage, all to be followed up by a delicious meal in the on-site Lava Restaurant. Built into the side of a cliff, this offers first-class cuisine and lovely views of the Blue Lagoon.
See Svalbard's glaciers and ghost towns
The Norwegian archipelago of Svalbard is extraordinary all year round. The Land of the Polar Bear is also a land of true Arctic wilderness; a land which experiences uninterrupted darkness in the winter and four months of 24-hour daylight in the summer.
Read more
The summer thaw makes it much easier to explore the archipelago by boat, and a highlight of doing so is getting up close to some of Svalbard's colossal glaciers. Our 'Summer in Spitsbergen' holiday, which takes place on and around the archipelago's largest island, features two trips across the beautiful Isfjorden to marvel at these natural wonders.
While the summer months and endless sunshine are Svalbard's cue to burst into life, there are a few mysterious locations which remain permanently asleep. These are Svalbard's ghost towns, quiet remnants of mining outposts and ways of life from another time. On the same 'Summer in Spitsbergen' holiday, you can look around the abandoned Soviet town of Pyramiden and walk through a snapshot of the past.
Forage for your own food
With their emphasis on getting back to nature and enjoying the environment, it is no surprise to learn that foraging for food is both a popular pastime and a part of everyday life in the Nordic Countries. For many, picking fresh berries and mushrooms can be a family tradition, with lots of childhood memories and much nostalgia. It can also be quite a competitive practice: as any Swede or Finn will tell you, many people have their favourite foraging spots and keep their locations a closely guarded secret!