"Hang in there" designed Design Marjolein Vonk & Maurizio Perron.
Now in its 28th year, every room has a stunning new feature. There are 35 uniquely designed art and deluxe suites, an ice bar, ice chapel and ice gallery.
This year, 36 artists from 17 different countries have designed a completely unique world made from ice and we have to say the art incredible with rooms ranging from giant snails to King Kong, space travel to Faberge eggs.
Here are just some of our favourites: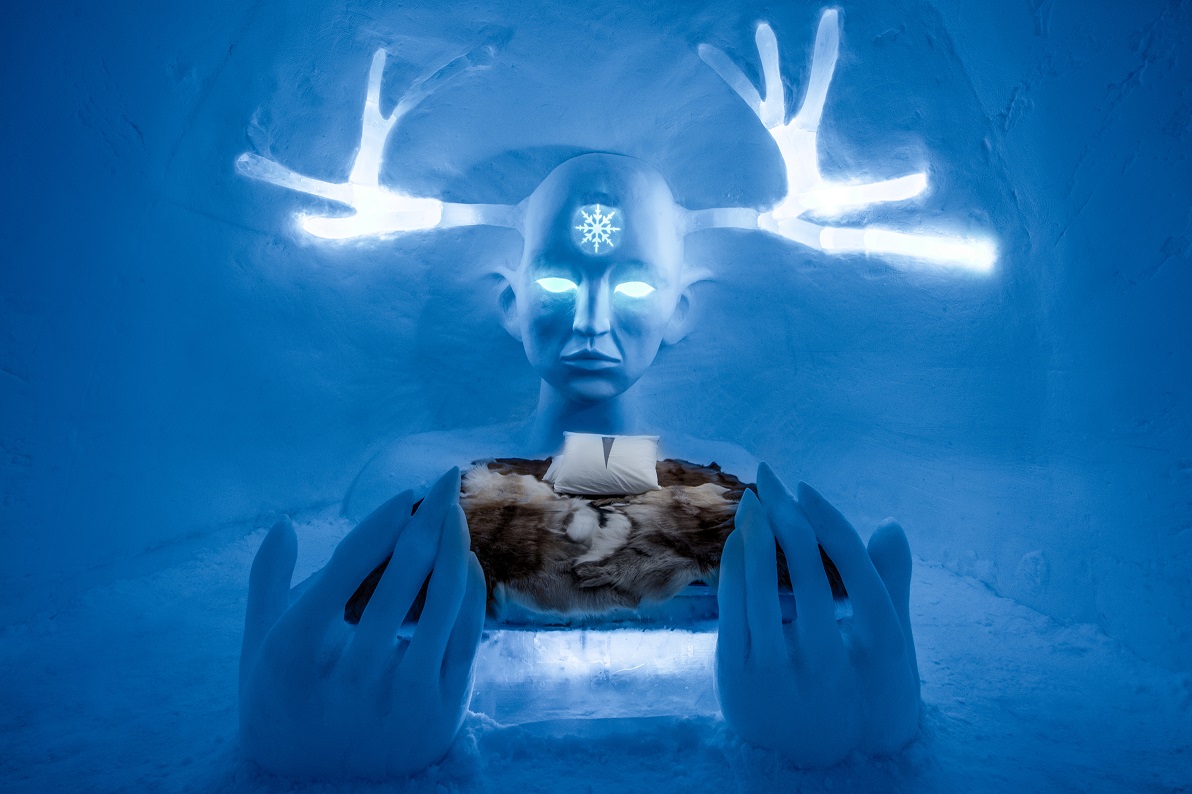 "Queen of the North" designed by Emilie Steele & Sebastian Dell'Uva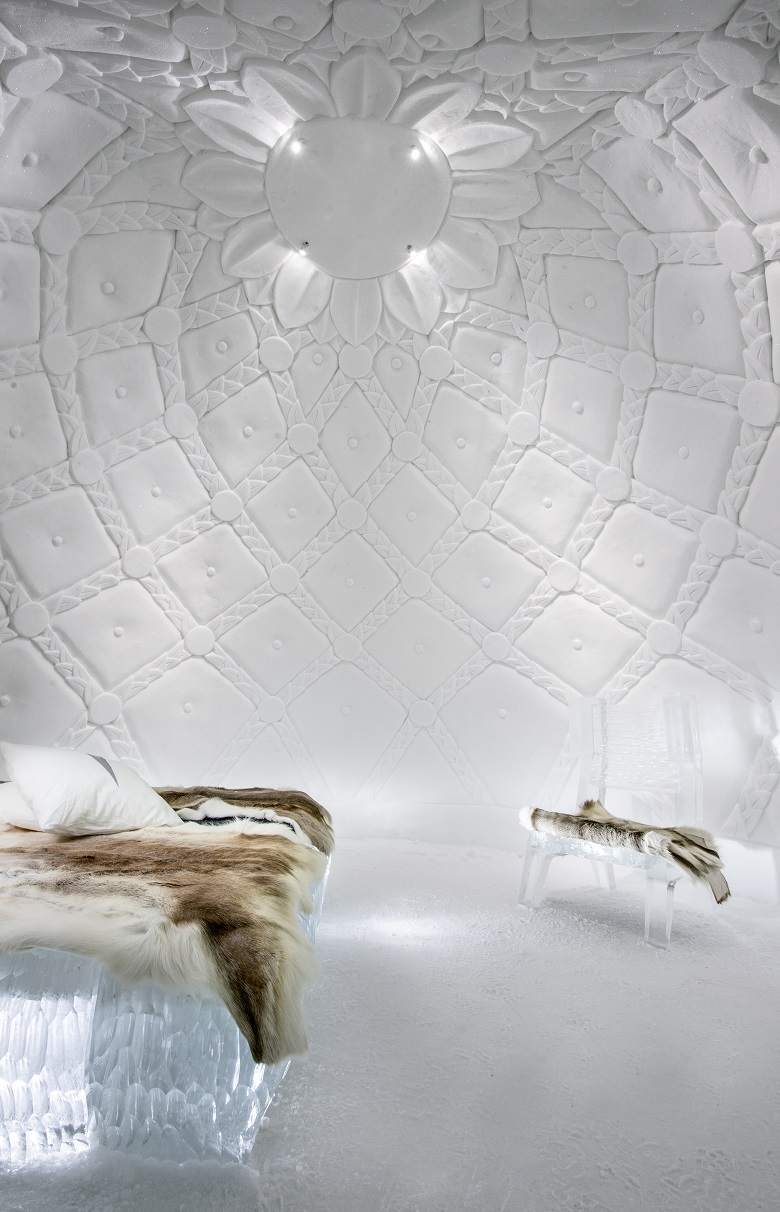 "Last Faberge egg" designed by Tomasz Czajkowski & Eryk Marks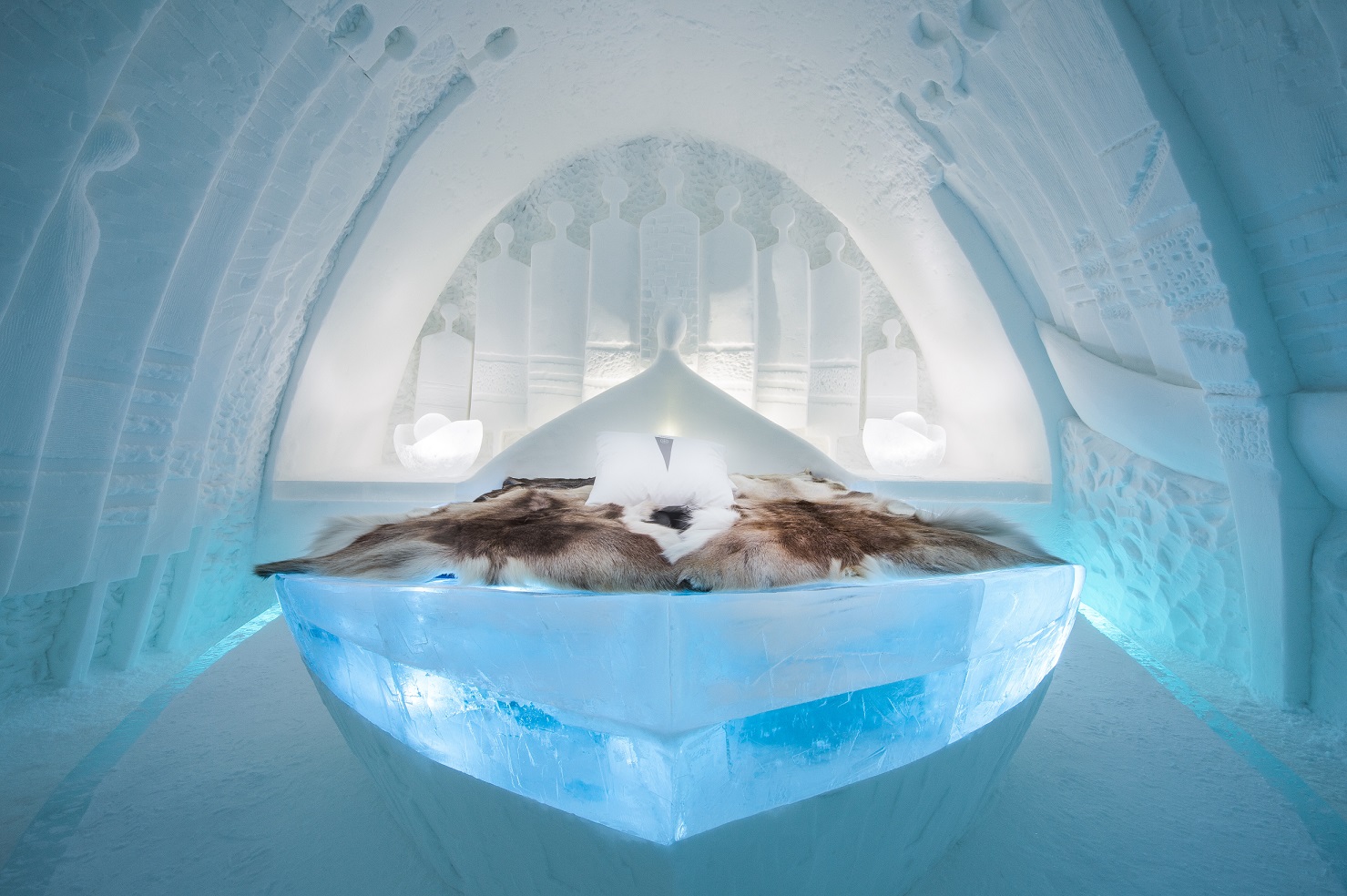 "Daily travellers" designed by Alem Teklu & Anne Karin Krogevoll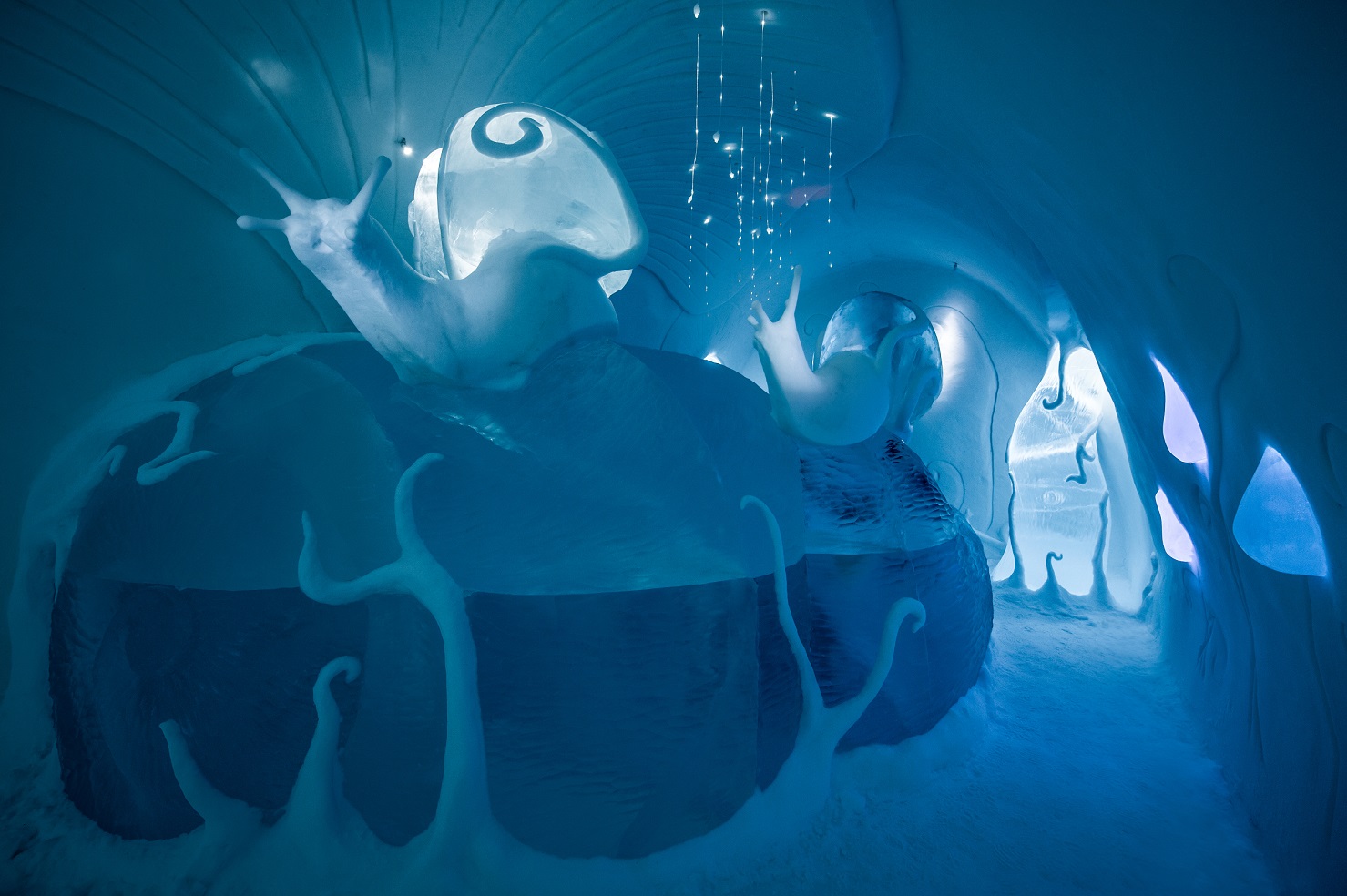 "Ground Rules" designed by Carl Wellander & Ulrika Tallving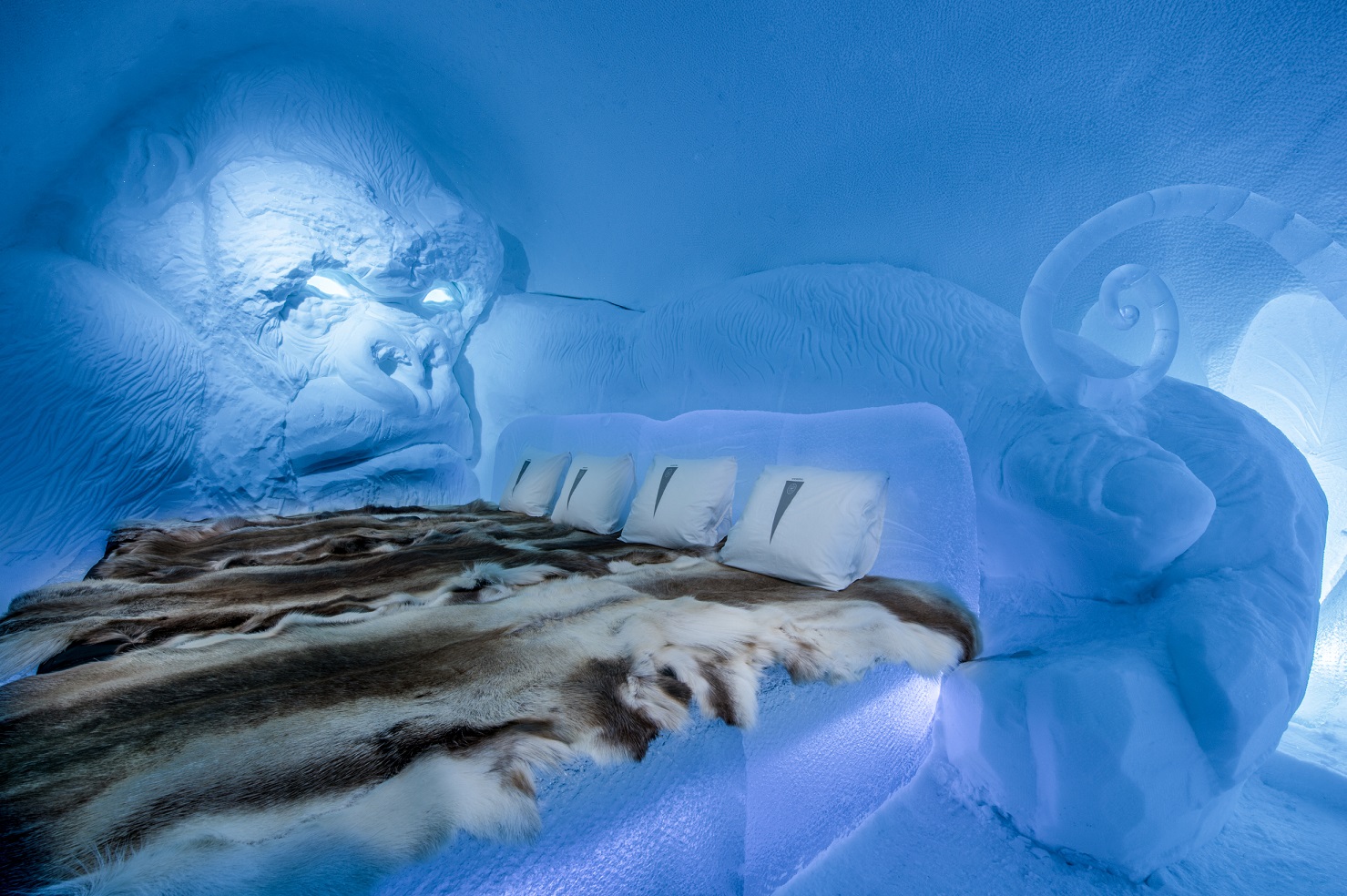 "King Kong" designed by Lkhagvadorj Dorjsuren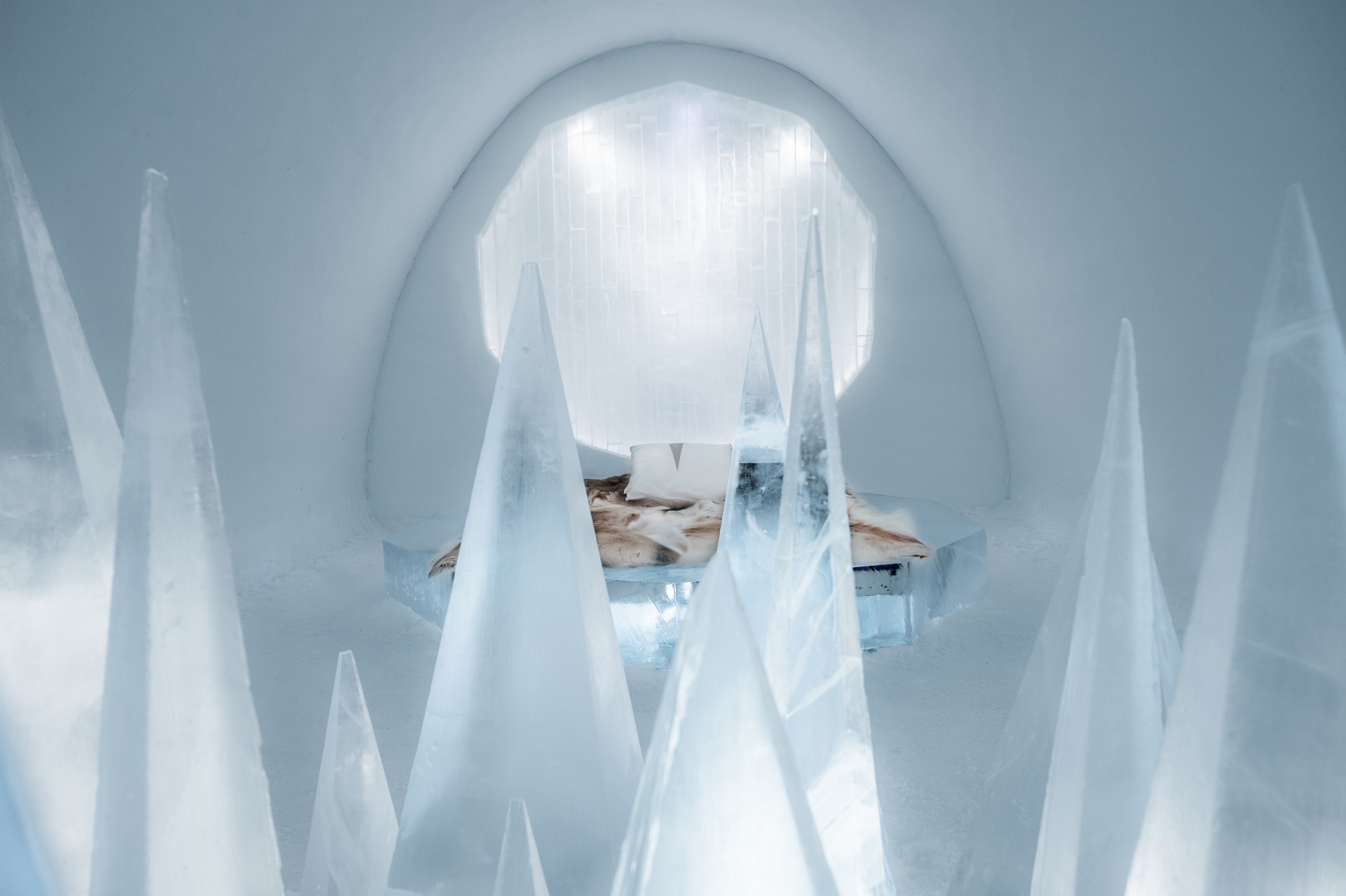 'White Desert' designed by Timsam Harding and Fabian Jacquet Casado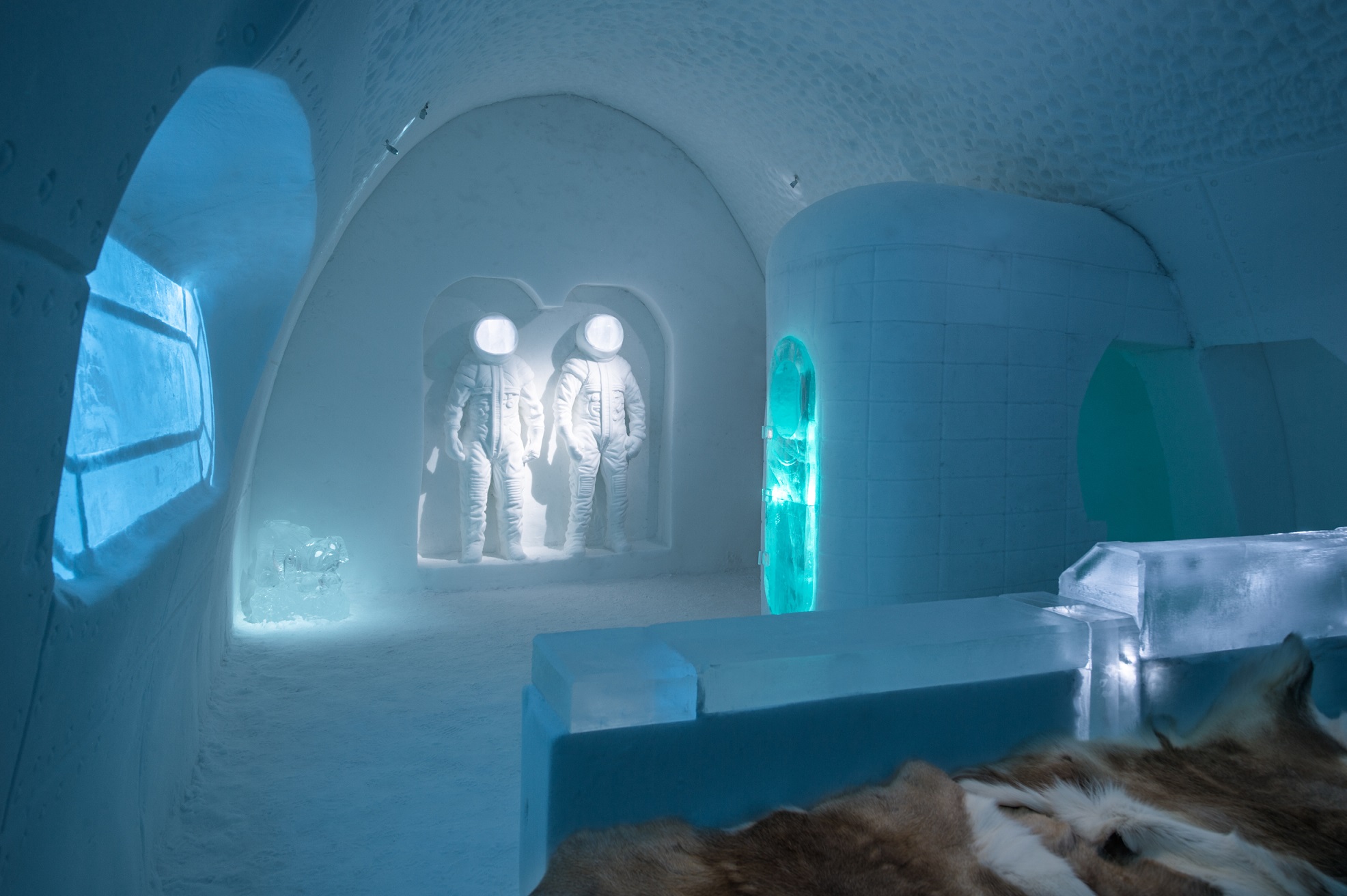 'Space Room' designed by Adrian Bos and Pablo Lopez
If you want to experience the original ICEHOTEL© you had better hurry! The 28th edition of the ICEHOTEL© can only be experienced between December 15 and April 15 2018, because by summer it will have slowly melted back into the Torne River.
Alternatively, you can stay all year round in the newly built ICEHOTEL365© here you can enjoy the marvel of an ice hotel during the season of the Midnight Sun.
To find out more about the ICEHOTEL© click here.
---
Photography by Asaf Kliger, ICEHOTEL