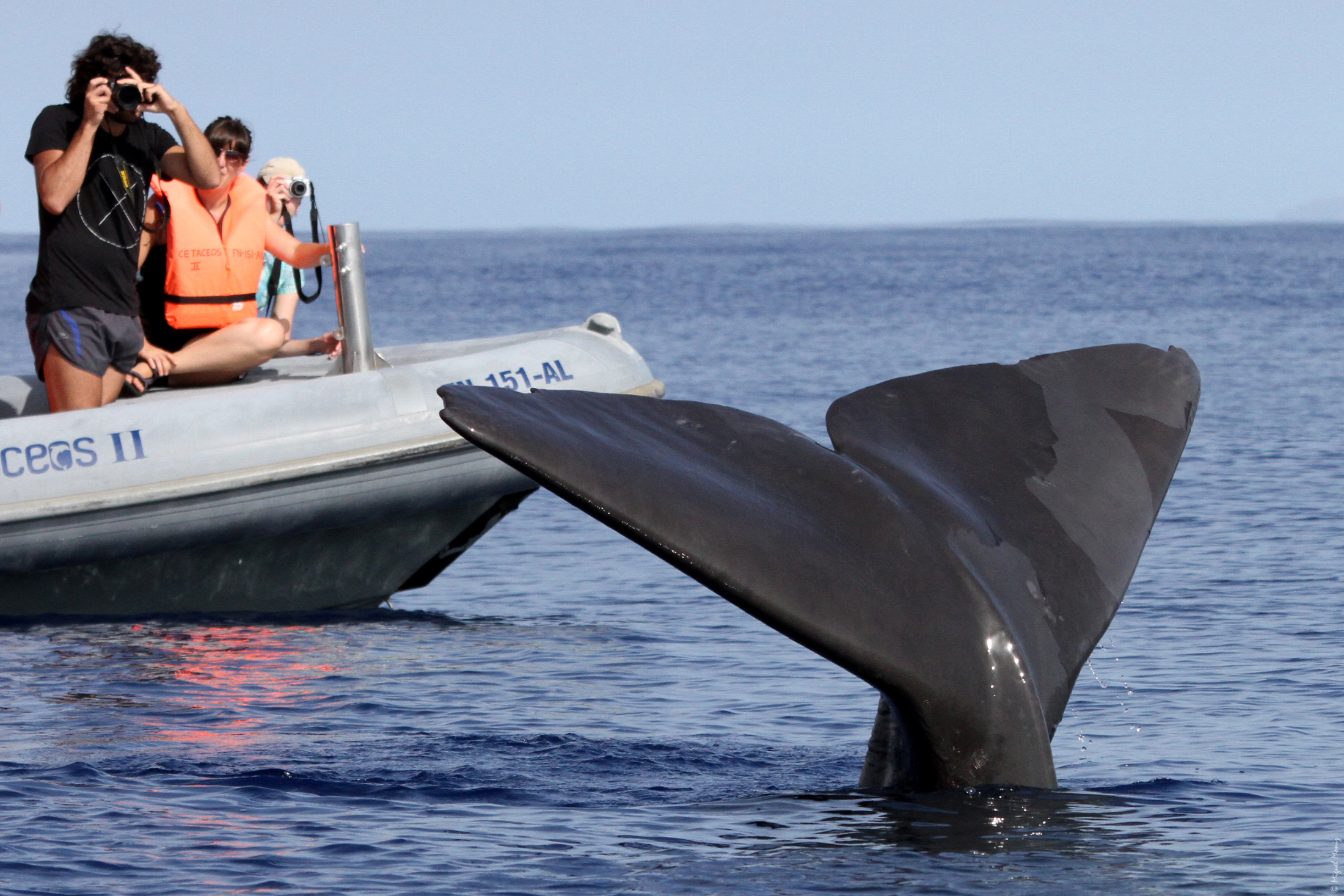 Whale watching on holiday in Madeira
Whale watching in Madeira is one of the most popular activities during any visit to the island, and for good reason. With over 20 different cetacean species swimming in the surrounding waters, you'll have a high chance of seeing a splash of a whale's tail, a spurt from a blowhole or even a full breach!
Due to the depth of the water around the island, whales can be spotted as close as 5km away from shore where the ocean floor reaches more than 3000 metres deep. However, our whale watching excursions during your holiday in Madeira include a boat trip to give you an even better chance of seeing the wonderful marine life in their natural environment.
About Whale watching on holiday in Madeira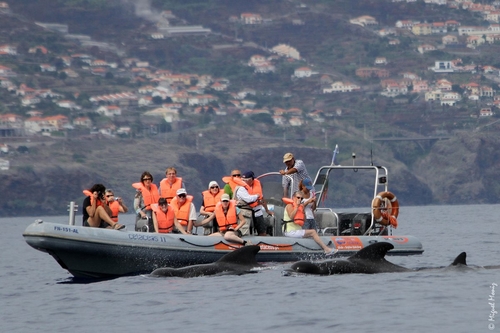 When is the best time to see whales in Madeira?
Though marine life is present year-round, it's said that the best time to see whales in Madeira is between April and September/October. This is because there are usually more species around at this time due to both resident and migratory species being present.
That's why our holidays in Madeira complete with whale watching all run between April and October, to give you the best chance of seeing these mighty mammals.
There is no 'best time of day' to go whale watching. Our tours will operate in either the morning or afternoon, depending on weather and sea conditions.
Which whale species can be found in Madeira?
In 1987 once whaling was banned, Madeira was officially declared as a marine mammal sanctuary and now, many different species swim through its waters. Sperm whales and short-finned pilot whales are most commonly sighted and though beaked whales are quite rare to see in other locations, you could see them in Madeira.
The waters also attract giants such as fin, sei and Bryde's whales and you can even see humpbacks, minke and false killer whales.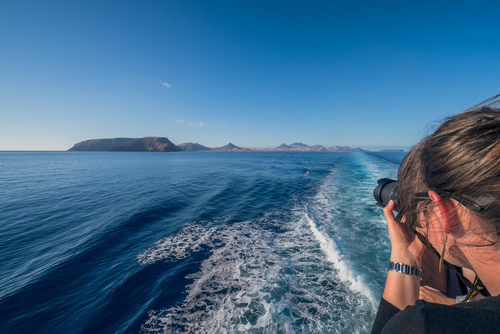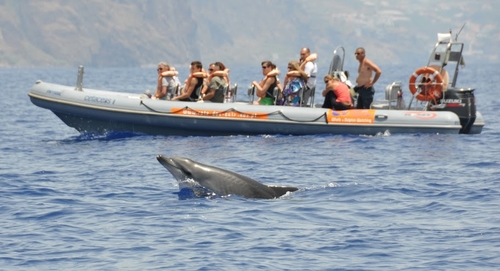 What to expect during whale watching on holiday in Madeira
Our boat trips all depart from Funchal, the welcoming capital which will be the base for your holiday.
You will usually sail aboard a Rigid Inflatable Boat (RIB) for an adventurous way to speed across the water. There may be an option for a catamaran instead, but please enquire about this with one of our Artisan Travel Experts at the time of booking.
The marine biologist on board will help you look for and identify the different species found around the island. Make sure you bring your camera as these are moments you won't want to miss!
Along with the many different whale species you could also spot sea birds, turtles and dolphins. To take your marine experience even further, we also offer the chance to snorkel alongside the wild dolphins that call the Atlantic Ocean home.
Your whale watching experience in Madeira with Artisan Travel
We have spent over 15 years carefully crafting experience-led holidays to provide you with bucket list moments in extraordinary destinations.
By working alongside our local partners, listening to our clients and visiting all of our destinations ourselves, we're able to create authentic holidays filled with experiences of a lifetime.
Call our Artisan Travel Experts today on 01670 785 085 to discuss how we can help you start ticking off your bucket list.
---
Image credit: Miguel Moniz And Visit Madeira, Rota Dos Cetaceos and Madeira Promotional Bureau