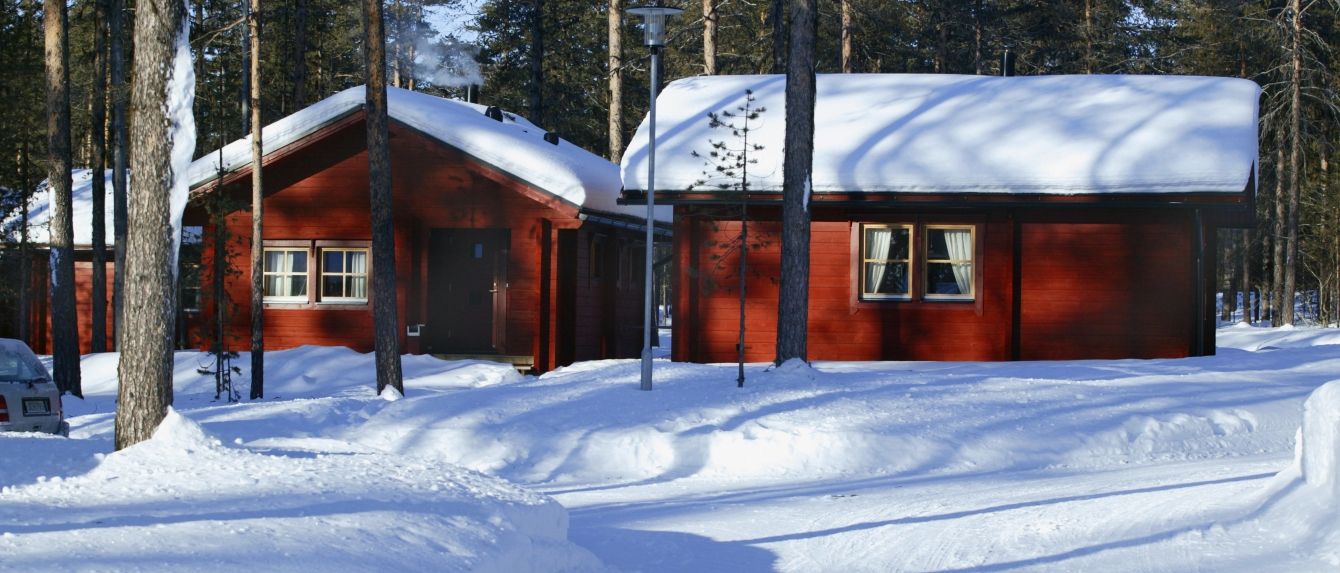 Log Cabin Holidays
Image credits: Engholm Husky
Your 'home from home' in a winter wonderland
Staying in a log cabin offers an escape from the everyday and the chance to relax in your own self-contained 'home from home' in winter wonderland surroundings. You can relax in front of a log fire, unwind in a private sauna, prepare some cocoa before bed and gaze out at your delightful snowy surroundings as you think about the experiences you have had during the day.
We offer a comprehensive range of holidays and tailor-made options that allow you to experience different styles of log cabin in a plethora of different destinations, whether you want a log cabin holiday in Europe of further afield. We feature cosy traditional cabins, more modern winter cottages with all mod cons and some spectacular locations across Lapland and into Canada.
A real joy of staying in one of our cabins or cottages is that you do not have to worry about self-catering, as all meals are included in a restaurant nearby; effectively you get your own space with all of the convenience of being in a hotel.
About Log Cabin Holidays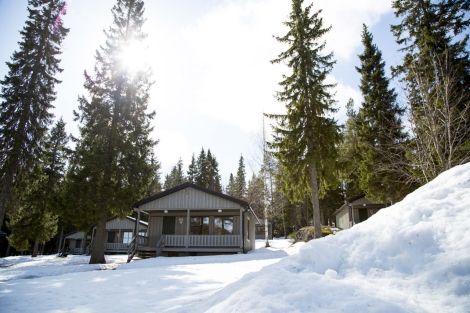 Log cabins of Lapland
In Finland, our most popular destinations include the likes of the small ski resort of Luosto, where our cosy silver pine log cabins are situated within easy reach of the spa hotel where all meals are served. Each cabin has its own sauna and log burning stove. Guests have easy access to the ski resort and its downhill slopes. There's a small range of shops along with a supermarket for any drinks or snacks you may like in your cabin.
Another favourite with our guests are the wooden winter cottages at Jeris, in the heart of Finnish Lapland they are dotted in a forest close to a large frozen lake.
Here guests can enjoy their own sauna, cosy fireplace and a range of cottages which sleep between 2 and 7 people, all within 15 minutes of the hotel facilities and restaurant.
Torassieppi completes our trio of Finnish locations and features hotel rooms within winter cottages alongside detached wooden cottage options that offer fireplaces and, in some cases, saunas. Situated on the edge of a frozen lake they are a short walk from some wonderful attractions including a reindeer farm, Torassieppi Winter Village and magnificent Aurora Domes.
Go back to basics
In Norway, our guests can take part in dog sledding expeditions which are led by one of the most renowned mushers in Europe. Prior to departure and overnight stays in wilderness cabins guests stay in the cabins which have been built by this mushing legend. These shared cabins feature charming furniture crafted from wood and trees that he has collected on his dog sledding travels and every piece is entirely unique and hand-crafted. They are simple but very special.
Some of the remotest cabin accommodation we feature can be found in Canada's Yukon Province and it is only accessible by ski plane during the winter!
This is a real back to basics experience as the cabins have no running water or toilet facilities but their location can only be described as five star.
The cabins at Tagish Wilderness Lodge sleep two people and are in the deepest wilderness. They offer a true retreat from the everyday world.