Armstrong and I both hail from Northumberland in North East England where the coastline is staggeringly beautiful but the sea can be bone-achingly chilly. Growing up in Northumberland as he did, I'd be gobsmacked if Armstrong has never endured a few revitalising dips in the often unpleasantly nippy North Sea so it occured to me that the Tromso swim was probably nothing particularly new to our affable presenter.
"What Mr Armstrong needs to do" I thought to myself "is man up."
in Finland, they really know how to embrace bracing
To do so, he needs to once again head north but this time to Finland because in Finland, they really know how to embrace bracing.
The Finns are the absolute masters when it comes to exposing themselves to extreme temperatures. Introduce me to a Finn who doesn't love 30 minutes sweating it out in a sauna and I'll show you a person who needs to re-examine his or her ancestry.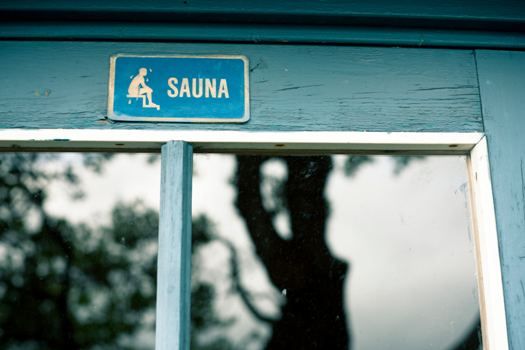 It is said that when designing a house in Finland, the first room on the architect's draught is always the sauna
the sort of temperature at which you might slow cook a leg of lamb!
Saunas are big business in Finland and people are known to have safely endured very short bursts in temperatures as high as 160°C. That's the sort of heat at which you might slow cook a leg of lamb!! There's even a World Sauna Championship although sadly, five time champion Timo Kaukonen collapsed and was hospitalised with severe burns during the 2010 final. Inexplicably, he had spent six minutes at 110°C when it happened, a temperature he had coped with comfortably when winning the same event in 2003. Tragically, Kaukonen's sole remaining opponent, Russian, Vladimir Ladyzhenskiy, died!
"Normal" Finns prefer their saunas somewhere between 60°C and 80°C and use them as a time to reflect or socialise and it is a fabulous way to clean out the pores and, in effect, steam clean.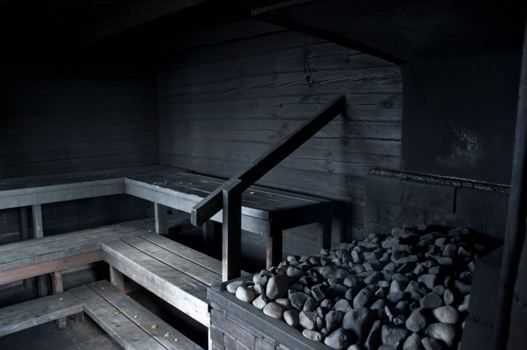 The Sauna - A favourite place to hang out in Finland
However, not content with being subjected to extremely high temperatures, there is nothing some of these very hardy folk like better than to cool down afterwards in rather dramatic fashion. There are two ways of doing this:
Go directly from the sauna into an icy plunge pool
Go directly from the sauna and roll in the snow
The first option sounds like it might be marginally the more manageable but the reality is somewhat different. Find out why in Part 2 of Time for my Fellow Northumbrian to "Man-Up".