Warning
JUser: :_load: Unable to load user with ID: 242
JUser: :_load: Unable to load user with ID: 159
JUser: :_load: Unable to load user with ID: 164
JUser: :_load: Unable to load user with ID: 234
's Blog Posts
After a short stay at Brändön Lodge, we continued our journey north and ventured further into the Lappish wilderness. We were heading for a small village called Sörbyn, in Northern Sweden, where we would undertake perhaps the most anticipated activity. Dog sledding conjures up a variety of magical images but nothing quite compares to the reality.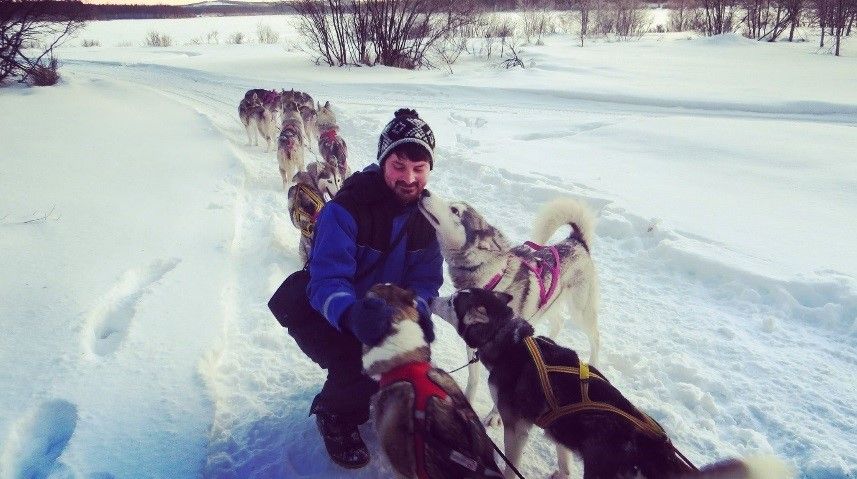 We arrived at the location of our activity in the early afternoon but already the sun had begun its descent casting an orange glow on the surrounding snow. Three teams of dogs lay in wait and the moment they saw us approach they began to realise the time had come for another journey. Never before had I witnessed such excitement amongst dogs. They were eager to set off, climbing on top of one another, barking and trying to pull a sleigh which was anchored into the snow.
It is only when flying over the Greenlandic Ice Cap that the sheer vast wilderness of the country strikes home. Of course I knew all the stats, this is a country the size of Western Europe with a population of a large town in the UK. But still, when I flew over on a beautiful clear day, with hundreds and hundreds of miles of Ice and mountain below me, the utter scale became apparent. It is very much the Arctic I imagined as a child.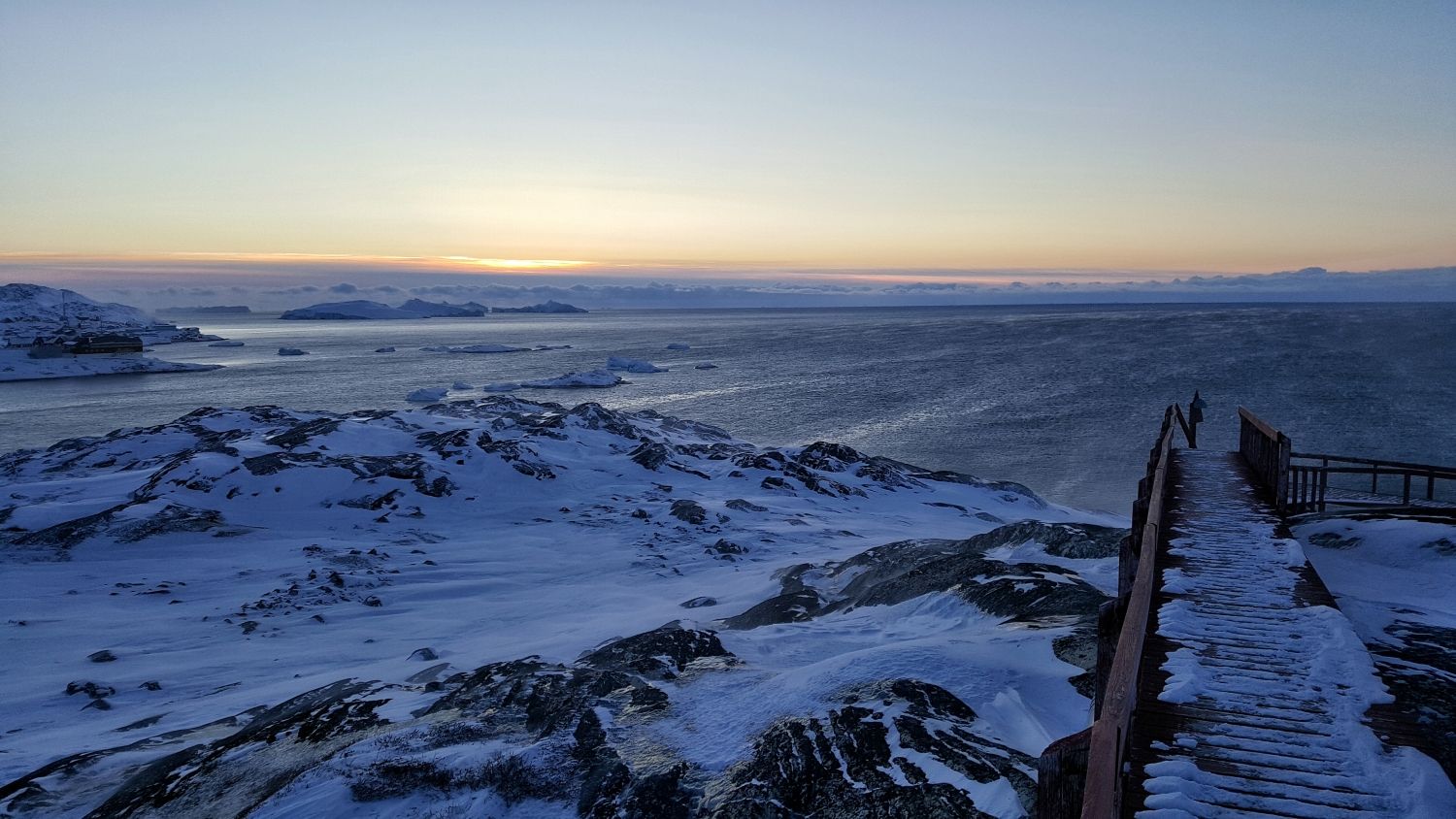 Ilulissat directly translated means 'Iceberg', and indeed the UNESCO protected Icefjord is the reason most people come here. Immediately on arrival at the hotel I could see 2 huge icebergs, floating a few miles away along the coast. From a distance they looked big…but nothing compared to the epic proportions, which become apparent up close to these imposing ice sculptures.