Written by Katharina Rogalski
Wednesday, 02 November 2016
Our Travel Expert, Kat recently visited Manitoba on our Ultimate Wildlife Experience to see the king of the Arctic - the magnificent polar bear. We caught up with Kat to find out more about her unforgettable adventure.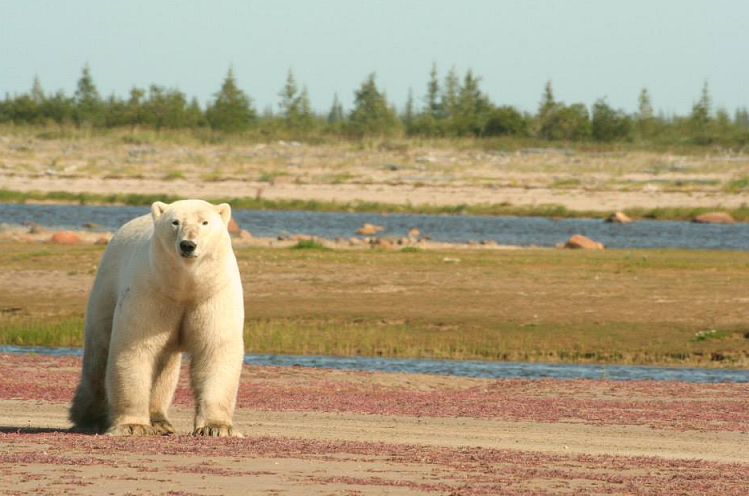 ---
Written by Katharina Rogalski
Wednesday, 04 February 2015
Céret which was once referred to as home by Picasso and Matisse is famous for its art and artists.
Located South West France close to the Spanish border and at the foot of the Pyrenees Mountains, Céret is a quaint little town. Here you will find characterful buildings, quirky art shops and charming cafés.
Céret which is often referred to as a haven for artists was given an added artistic boost when the Museum of Modern Art opened. Artists have flocked to the area to view the many famous paintings by Picasso and Matisse. It is not only these two artists who have frequented the area, others include Chagall, Dufy and Dalí who have all visited.
---
Written by Katharina Rogalski
As my grandma always used to say "to be on the move is good for your body and soul".
That is probably why I've always been a person who likes to leave the car in the garage and go for a walk.
There is nothing better after a long day at work or when you just want to escape daily life.
After I started working for The Artisan Travel Company, I had the opportunity to do this wonderful self-guided walking trip and as I really like walking and hiking this was the perfect trip for me. For safety reasons you are not allowed to do it by yourself, so I just had to convince my colleague Jono that walking can be great fun!
When we arrived at Ajaccio Airport our taxi driver brought us to our hotel, which was the perfect starting point to explore the city. It is only a couple of yards away from the beach, nice restaurants and the port. After checking into our rooms we had a wander around the city and a meet and greet with our local experts. They gave us a lot of tips for our walks and provided us with useful maps and route notes. We then finished off our day with a delicious dinner in a restaurant near to the port.
---