Jorie:
In mid-December, out of the blue, our daughter Amy suddenly rang me to ask if I thought my husband Ray would like to go to Finnish Lapland. Ray will be 70 in early February and she really wanted to arrange something very special for him. She went on to explain this would include husky dog sledding, reindeer sleigh rides, snowmobiles safaris, ice fishing and if we were VERY lucky we might even get to see the Northern Lights! What a thoughtful and generous lady she is. After the initial shock, I told her that he would be completely thrilled, the catch was that I had to come too and that the whole expedition had to be kept a secret until Christmas day!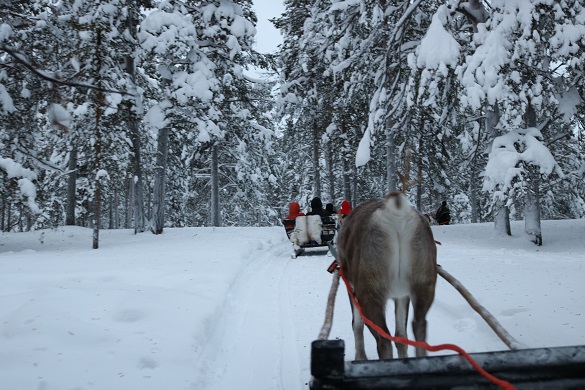 Ray:
Christmas day finally arrived, while everyone else was opening big shiny presents I was given a plain white envelope. Inside was a make-believe scratch card; match three pictures and you win a prize. After the bottle of wine and new car offers, imagine my shock to see "A holiday to see the Northern Lights" appear as the winning line! Stunned and speechless! Gobsmacked is an understatement.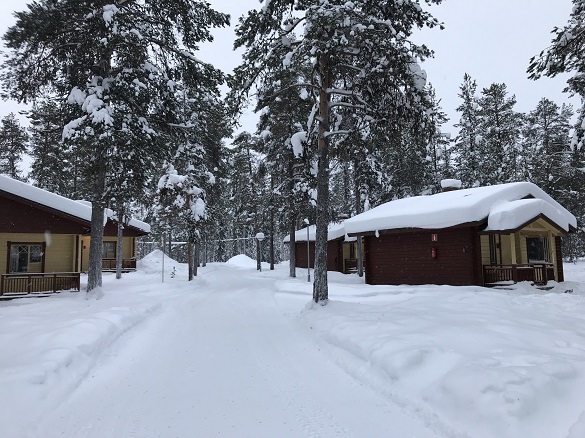 As a committed traveller, I have been lucky enough to visit some wild and mountainous places from the Andes to the Himalayas, but I have always had a secret yearning to go to the Arctic. Ever since flying over it many years ago on our way to ski in Canada the Arctic has been high on my bucket list. To be able to witness fantastic landscapes of snow, lakes, and trees; the prospect of vast spaces of tranquillity and solitude with a big sky above, fabulous activities and a chance to sample a remarkable local culture; I can't wait. How lucky am I!
Jorie:
After the 'big reveal' on Christmas day, we were able to watch two recorded TV programmes relevant to our trip. The first was "Celebrity 5 go in search of Santa Claus in Lapland" and our favourite wildlife photographer, Gordon Buchanan in "Reindeer family and me". The first featured Biggins and Pasquale among others, in Rovaniemi. Watching this really started to build up our excitement and anticipation for our own trip. Better yet, the more remote areas shown, helped us get an idea of the resort in Torassieppi that Amy had chosen for us would be like, making us even more excited than we had been already.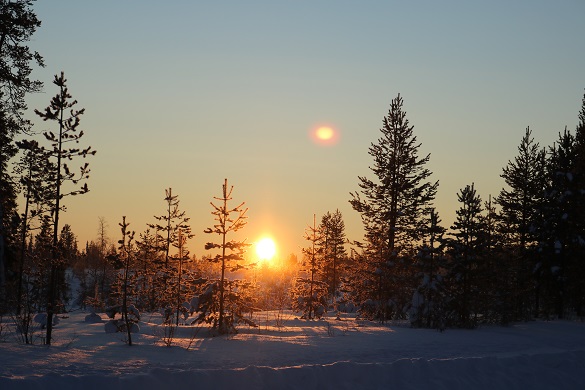 The Gordon Buchanan programme was wonderful and really began to give us some idea of how important the reindeer are to the Sámi lifestyle and how stunningly beautiful Finland is. It also emphasised to us what a remote wilderness we were going into VERY SOON! Better start some really careful and considered packing – unlike the Lakes, gear shops are not just around the corner if we forget something important! Nevertheless, we can't wait to finally experience this incredible country for ourselves!
---