Though they are fun, snowmobiles are powerful machines that need to be taken seriously and it can be intimidating getting onto your snowmobile for the first time, but fear not! Our Travel Experts have been in the same position and picked up a few tips and tricks along the way.
So, if you're a beginner snowmobiler ready for your winter adventure, read our top 10 tips below to help prepare you for your next Arctic escape!
1. Get into position
Staying relaxed on your snowmobile is key to making sure that you have a much more enjoyable ride!
You might be a little tense with nerves before you start, so give your shoulders a few shrugs and shakes, and relax into your position. Not only will you find it easier to steer, your muscles will thank you when they're not aching for days to come!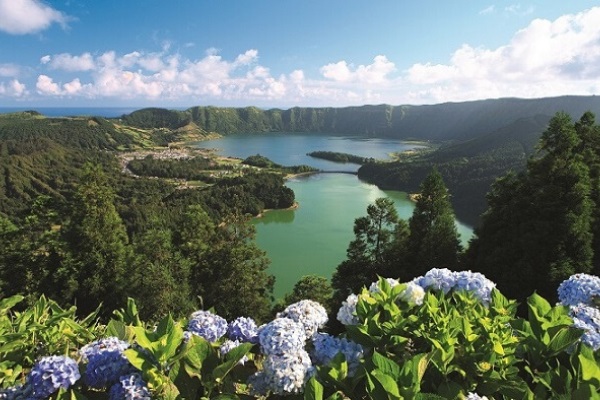 2. Treat them like a car
It's important you recognise that snowmobiles are vehicles just like cars or motorcycles and need to be treated the same way. Bring your driving licence with you and never drink and drive.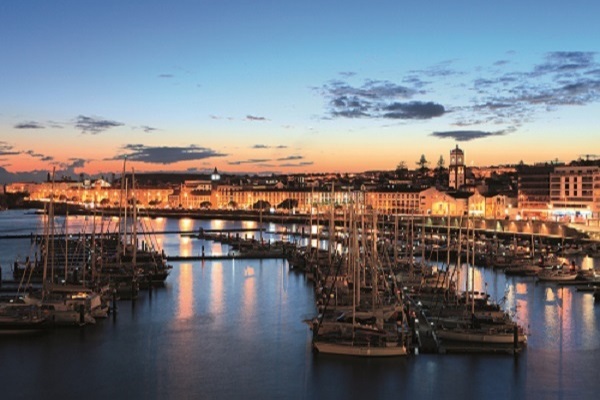 3. Listen to your guide
Your guides are the people who know the terrain and equipment best, so it is important to listen to them at all times to avoid falling into any problems.
If you're unsure of anything, always remember to ask your guide as they are there to help! Before you begin your adventure, you'll learn important hand signals for your safety which you'll need to use to ensure anyone behind you knows what's going on.
The best thing about having a guide, however, is that they'll take you to the greatest lookout points.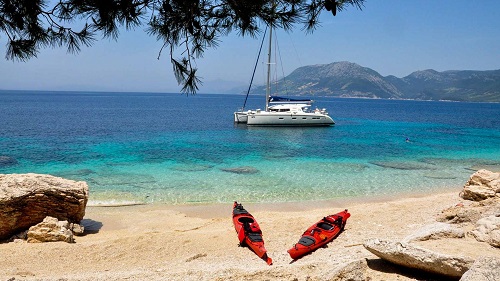 4. Keep warm
Travelling on a snowmobile increases wind resistance and so it is likely the temperature will feel colder than it actually is.
Most destinations will provide overalls but it is important you always dress warmly too. Wear lots of thermal layers and use hand warmers in both your gloves and in your boots. Many of our Travel Experts have found that mittens work better than gloves for keeping your hands warm.
We'd also recommend making sure you wear a neck buff/warmer to cover the gap between your clothes and balaclava, and using a neoprene face mask to protect your face from wind burn. You might look like the Michelin man but you'll be thankful when you are out on the ice!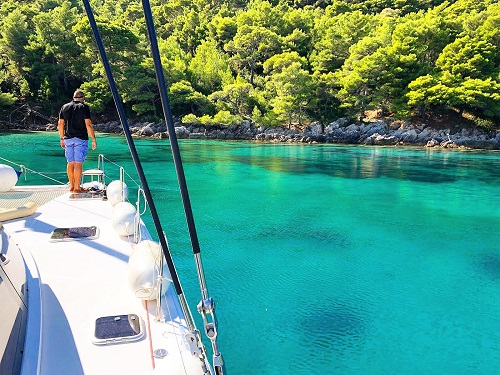 5. Passengers – no fidgeting!
If you're a passenger, keep in mind that you'll be less active and so are more likely to get cold. Layer up even further than if you were driving and we would recommend taking turns driving not just for warmth, but because the passenger gets the best views of the surrounding scenery!
It's important to remember that passengers do affect steering so it's best for them to stay still and not lean from side to side too much otherwise you might find your snowmobile veering off course!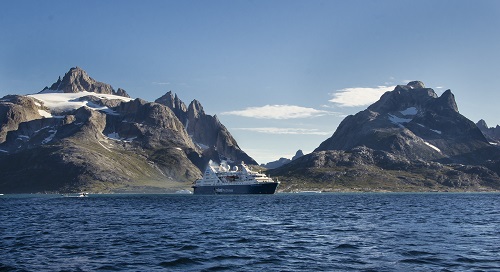 6. Visibility is key!
It's easy for your helmet to fog up so it's worth keeping your visor slightly open to prevent this.
You may also want to take ski goggles if you think you might have the visor all the way up but be prepared to carry them in your pocket if they're not working for you!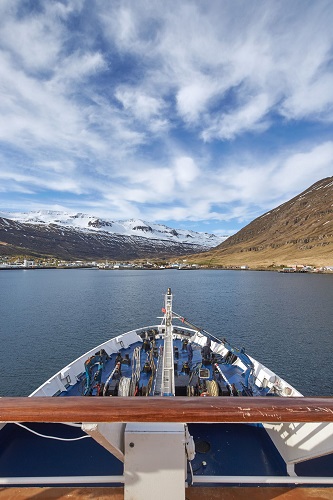 7. You don't have to be a speed demon
Speed is one of the biggest draws to snowmobiling but just like any vehicle, you need to go at a pace where you feel in control.
The guide will choose an appropriate speed based on the trails you'll be taking and the ability of the group, so respect their rules as they really do know best.
On the other hand, don't feel like you have to go too fast. Don't worry about the speed of the people in front or behind, travel at the pace you feel comfortable.
Make sure you keep an eye on other riders and keep a safe distance between you and the person in front.
The thumb throttles may take a bit of getting used to on your first go but just remember to wait until the person in front is far enough away and gently apply pressure to the throttle. To slow down or stop, simply remove the pressure.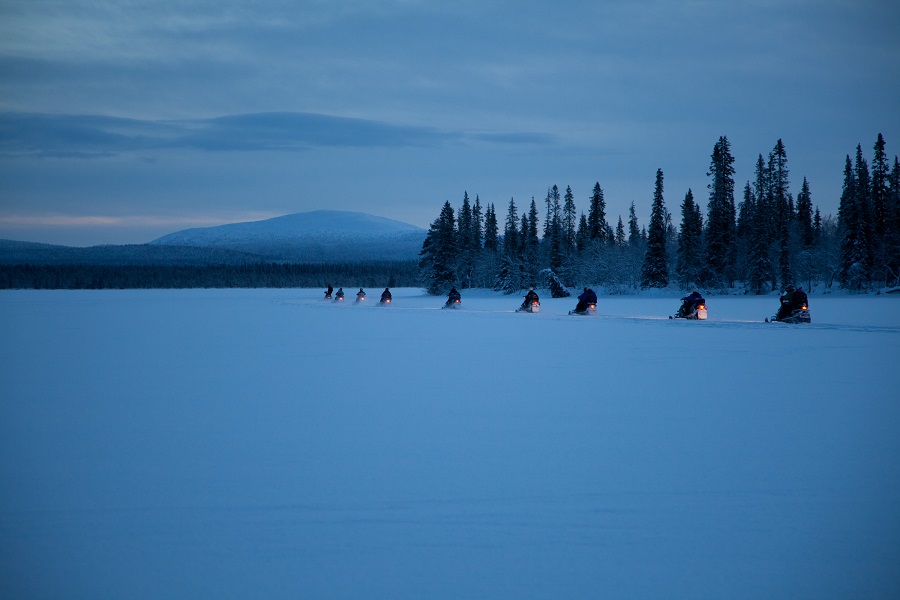 8. The trails can change at any time
Snowy conditions can mean trails can change very quickly. Snowmobiles have skis on the front and therefore will take the path with least resistance and you should try to relax into this.
If you happen to veer off the trail into deep snow, you will get stuck so hit the kill switch straight away and wait for your guide. Try not to worry, this is something that happens quite often!
As well as looking out for your fellow snowmobile riders, make sure you're also keeping your eyes peeled for cross-country skiers and for wildlife, such as reindeer who could be using the same trails too!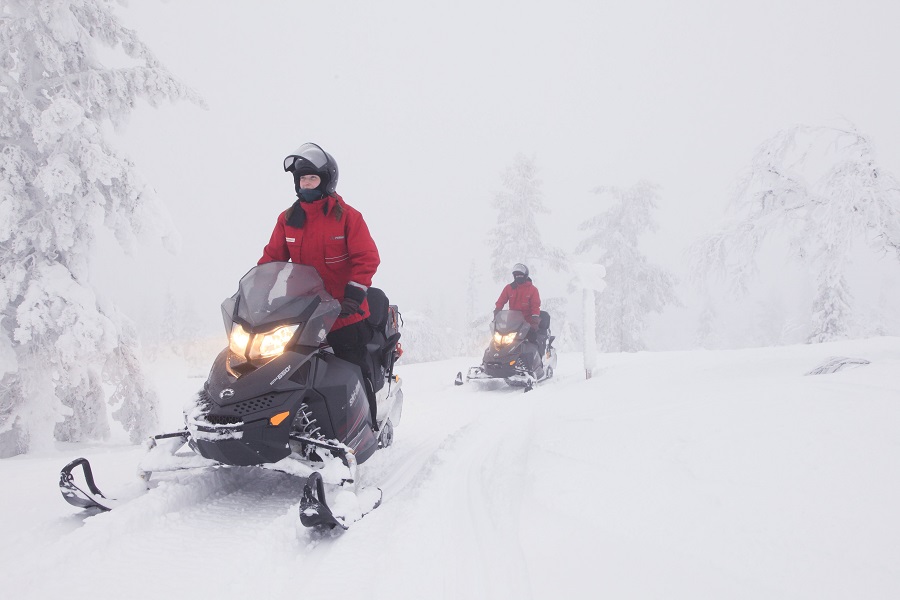 9. Day or night?
This is more of a tip for you to choose when you want to snowmobile.
By day, it's a fantastic mode of transport to cover large stretches of the wilderness. It puts you right in the heart of the winter landscape from speeding over frozen lakes to negotiating the trails of a snowy forest, you'll get a new appreciation for these impressive surroundings.
At night, however, the pace is understandably slower as you navigate using the strong beam of your headlight. The bright-white snow reflecting from your light along with the shadows cast by the surrounding trees creates an atmosphere like no other. What's more, you could have the Northern Lights dancing above you.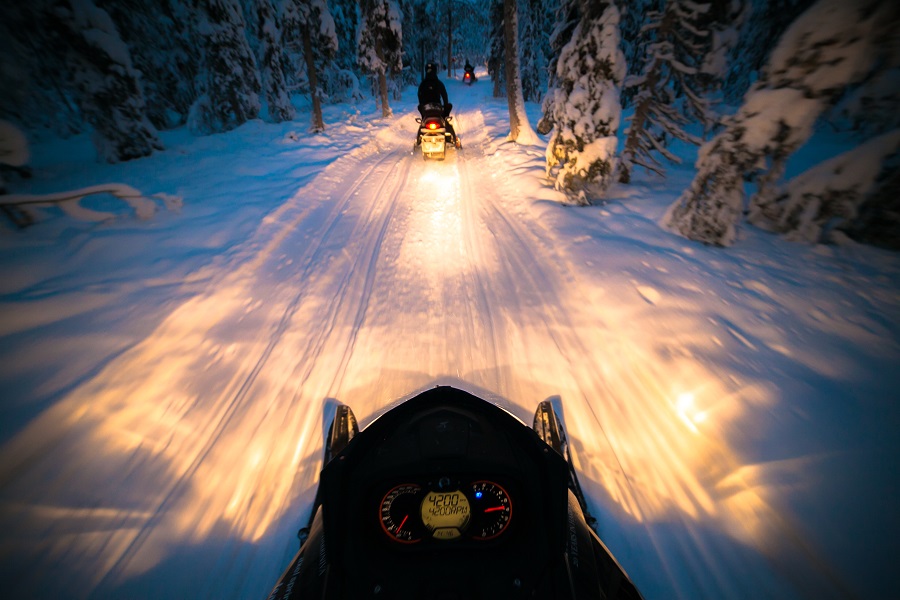 10. Have fun
Above all, snowmobiling is about having fun. If you have a problem of any kind, just stop the snowmobile, put your hand up to signal for assistance and wait for the guide to come and help you.
Snowmobiling can be strenuous but the rewards are more than worth it. Try not to worry and instead, enjoy the magical safari that will take you places you couldn't have reached by any other means!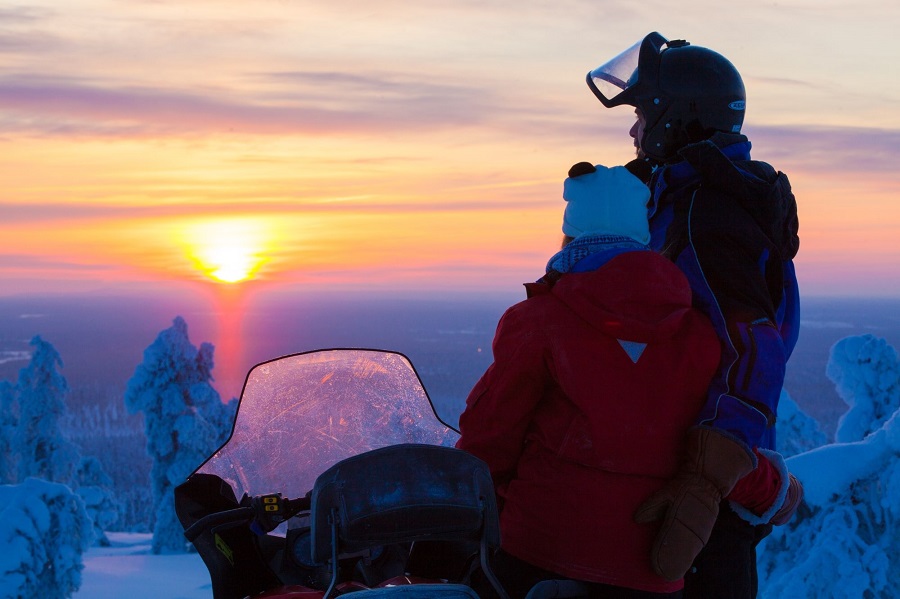 All of our Travel Experts who have tried snowmobiling have absolutely loved it and we're certain you will too.
Click here to take a look at our snowmobiling holidays and book an adventure of your own.
---
Image credits: Antti Pietikainen