The Artisan Blog
Written by Dawn Kitson
Tuesday, 16 December 2014
One of my first trips when I joined The Artisan Travel Company brought me to the beautiful island Gozo. After arriving at Malta airport, my taxi driver was already waiting for me and I was brought to the ferry port to board the ferry.
Already just the crossing from Malta to Gozo gave me a holiday feeling.
As I was so excited about the trip I almost forgot to pick up my luggage, but thankfully my friendly taxi driver reminded me to do so. My adventure could then finally begin.
I checked into my lovely room and had a wonder around the hotel, which has a converted 350 year old farmhouse as its central area.
The village of Xaghra is only a few minutes' walk away, so I decided to go and was positively surprised, to be honest. It is a small, picturesque village and also offers a historical heritage.
After I had seen the village, I decided to stroll back to my hotel and enjoy the rest of my day and the lovely sunshine.
Written by Joanna Robertson
Thursday, 13 November 2014
I had been to Gozo once before several years ago with my family and my two favourite things about this island destination were the food and the wonderful climate! I jumped at the opportunity to go back to Gozo but this time it would be a very different type of holiday.
I was set to join a short break focused entirely on improving my overall health and well being... (So probably much less pasta, pizza and ice cream than during my last holiday!).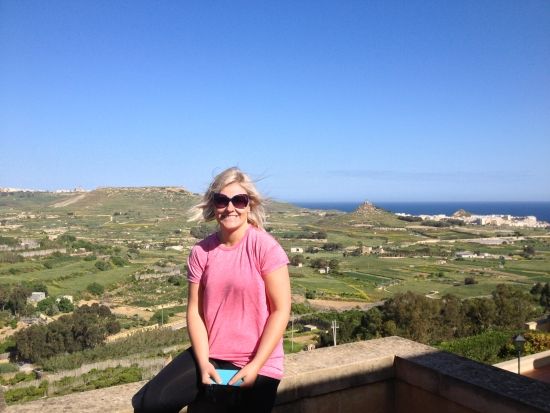 I met the small group the first night after we had the chance to check into the beautiful Bella Vista Farmhouses. There were all kinds of people in my group of varying age, physical ability and also trepidation of what the week ahead would hold.