In the evenings after a long day on the trail, what could be better than returning to base or arriving at a wilderness cabin? It may sound a tad basic but once the fire is burning and dinner is served, it is conversation with like-minded individuals that takes precedence rather than phones and laptops. In these remote spots, there is barely any light pollution so you might just get lucky and witness another of Mother Nature's most wonderful and spiritual experiences, the Northern Lights.
Dog sledding is an absolutely thrilling activity but, at the same time, it can be a relaxing, therapeutic and even meditative experience. It is the perfect antidote to modern living.
You can't take the dogs home
Here are five of our favourite dog sledding safaris and, no, you can't take them home!
---
The One with the Gentle Introduction
Understandably, many folk find the idea of heading straight off into a snowy winter wilderness just a tad daunting so this trip is designed to ease you in gently.
Based in cosy accommodation at Saija ("The Quiet Place") you'll spend the first two days of your stay learning the ropes and easing slowly into dog sledding before putting your new found skills into practice by embarking on an overnight safari; your shelter from the cold is provided by a wilderness cabin.
Find out more here: An Introduction to Wilderness Dog Sledding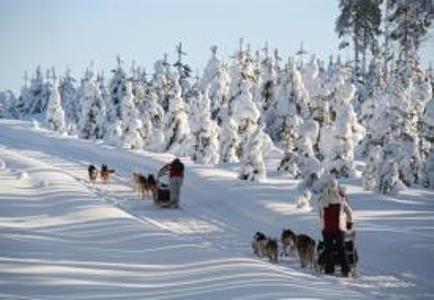 ---
THE ONE DESIGNED BY A MUSHING LEGEND
In Scandinavia dog sledding circles the name Sven Engholm is spoken in an almost reverent whisper. During a remarkable racing career Sven won Scandinavia's longest dog sled race no less than 11 times and was a top 10 finisher in Alaska's Iditarod. Based at Sven's husky farm in Northern Norway, you'll sleep in log cabins (built by Sven, Sven can do anything!) and spend three days exploring Norway's unspoiled winter countryside with your trail partners.
Sven and his team of guides and handlers spend their lives working with the dogs and you really couldn't be in more experienced hands.
Find out more here: Karasjok - Three Day Husky Safari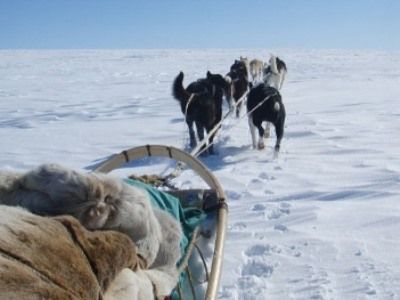 ---
The One Where Wilderness Precedes the IceHotel
This Swedish husky safari presents you with the possibility of ticking off three bucket list items.
Wilderness dog sledding

Seeing the Northern Lights*

Visiting and staying at the IceHotel
Mushing from wilderness cabin to wilderness cabin, this safari explores the rugged winter terrain north of the Arctic Circle in Swedish Lapland.
Find out more here: Wilderness Dog Sledding and the IceHotel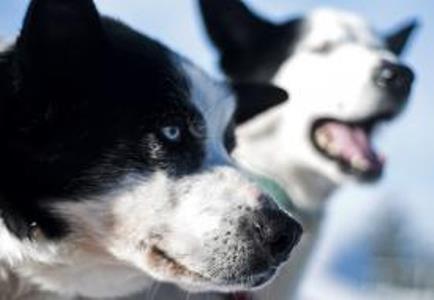 ---
The One in the Wilderness
If it's real "Call of the Wild" action you crave then look no further than this 5-day wilderness safari. Starting some 230km north of the Arctic Circle this is the real dog sledding deal as you cross frozen lakes and guide your team of willing dogs through snow-laden forests. You'll sleep in wilderness cabins with limited facilities and be responsible for the care of your team. So, before you even think of going inside to warm up at the end of each day's trail, you need to ensure that your team is both watered and fed first.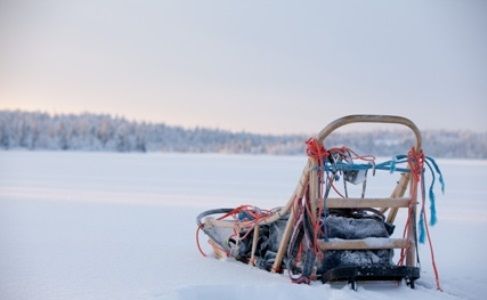 Aaaaaaa.....rrrooooooohhhh!!
The cabins are nearly always very remote and with the snow deadening all sound, the silence is almost eerie. However, that's nothing compared to the occasional wolfish howl that emanates from the dogs just outside your accommodation. That is a primordial sound that makes the hairs on your arms stand rigidly to attention.
Find out more here: Five Day Dog Sledding Safari in Fell Lapland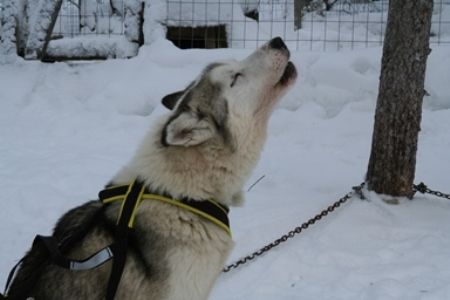 ---
The One with Arctic Adventure and an Igloo Hotel
Norway's Finnmark Plateau is a windswept, barren and, to the unprepared, inhospitable place. It is also astonishingly beautiful and the perfect place to pitch your skills against the Arctic elements.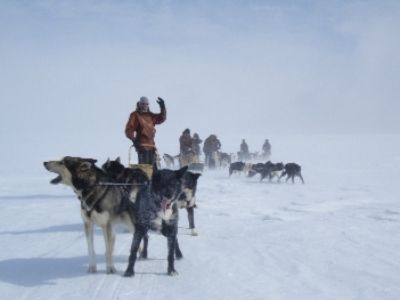 This wilderness trip is not for the fainthearted and requires quite a bit of physical effort. You'll be driving your own team of dogs and, in the process, climbing some pretty high mountains up to the plateau which is extremely hard work and especially tiring when the temperature plummets.
Essentially, you have to be in good physical shape to undertake this adventure but the rewards are absolutely staggering. With dramatic, striking and seemingly endless landscapes, it is all too easy to think that you are lost in a blanket of white desert. It's a salutatory experience but one with which your expert wilderness guide is very familiar and he or she will always get you to your next overnight point.
Your reward on the final day of dog sledding is eye-catching views of the Arctic Ocean before you arrive at journey's end and a night at the fabulous Igloo Hotel at Sorrisniva.
Find out more here: Finnmark Plateau Trail and the Igloo Hotel
---
*The Northern Lights are a natural phenomenon and sightings can never be guaranteed.